Our People, As Our Force For Good
At Sunway, our people are our force for good. They drive the transformations that we aim to achieve within the organisation, in the communities we build, own, manage and serve as well as our world at large.
At Sunway, we pledge to continue to do good and to stand alongside all Malaysians to ensure that no one is left behind. We actively take actions to curb inequalities and embark on long-term sustainable projects to benefit the underserved through our corporate responsibility initiatives, under the #SunwayforGood banner focusing on three key pillars namely Education, Healthcare, and Community Enrichment.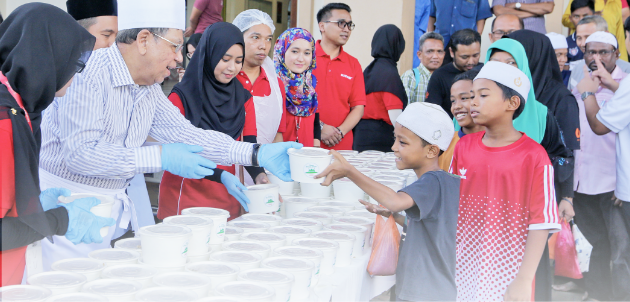 Community Enrichment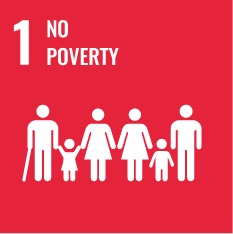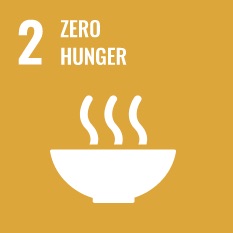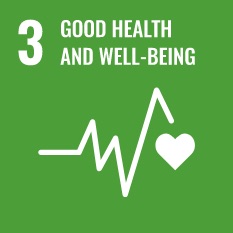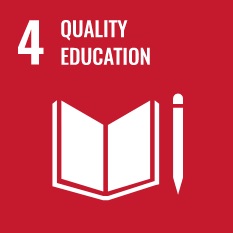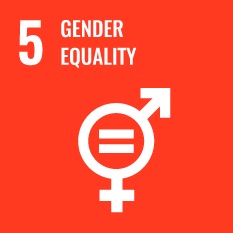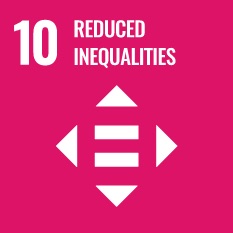 The one common thing that all Malaysians love is to celebrate various festivities throughout the year. These are the times when every Malaysian can come together as one to enjoy the merriment.
However, tucked in some corners of our developing cities are families who struggle with basic needs including food security, access to education and employment opportunities. Our aim is to spread the cheer to these communities as best as we can.
GRI 413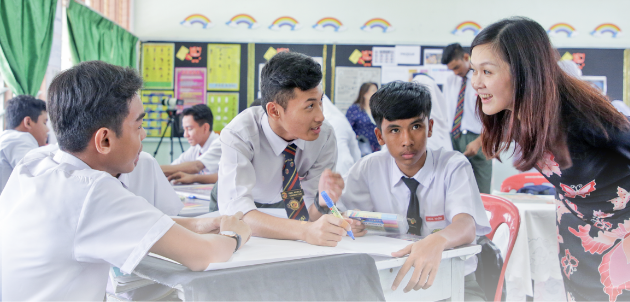 Education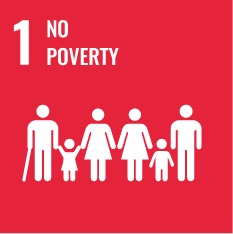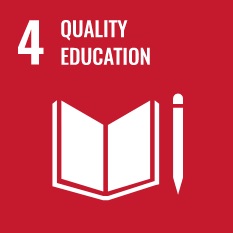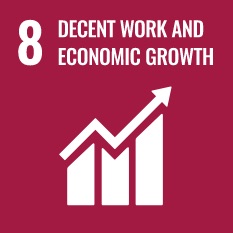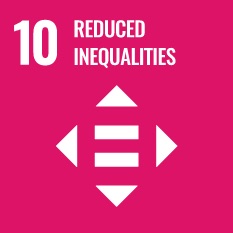 The #SunwayforGood educational initiatives are designed to give a hand-up instead of a handout by teaching the underprivileged community skills, or providing training and opportunities that empower them to work independently towards a better life.
GOLD Job Training Programme
Since 2006, Sunway has been engaging with students from SMK Bandar Sunway under the Sunway-GOLD (Generating Opportunities for the Learning Disabled) programme, both as part of an awareness development exercise as well as a social inclusion project. Since 2016, 80% out of the 151 trained graduates were employed.
Back-to-School Programme
As part of the #SunwayforGood pledge, the Back-to-School Programme supports and equips students with the right tools to learn in school. Each package consists of a school bag, a water bottle, a food container and a stationery to start them off on the right foot for the new school year.
Sunway-Oxbridge Essay Competition
Established in 2013, Sunway-Oxbridge Essay Competition, seeks to improve English proficiency among Malaysian students. It is jointly organised by Sunway Group, the Oxford & Cambridge Society Malaysia, Jeffrey Cheah Foundation, Sunway University and Monash University Malaysia.
Sunway SILK
The Sunway SILK (Seeding Inspiration and Leadership via Knowledge) programme aims to equip academically low-performing students with the right skills and mindset to pursue agriculture as a sustainable career option. It also provides employees the opportunities to be involved with the community through volunteerism.
GRI 413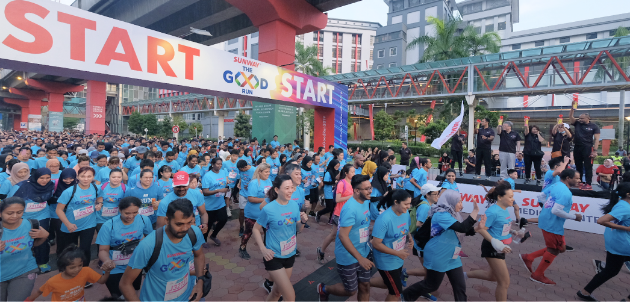 Healthcare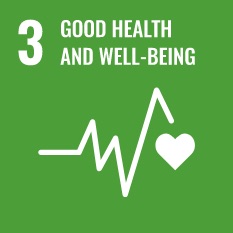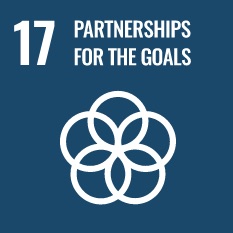 We believe in giving back in all forms, and through our Healthcare programme, we intend to raise awareness of medical issues and help underprivileged communities gain access to quality healthcare.
CPR-AED Workshops and Behavioural Health Talks
Sunway the Good Run
Sunway the Good Run was held to raise awareness of the importance of doing good for the community and the world. Held in conjunction with the 20th anniversary of Sunway Medical Centre in 2019, all collections from the run were channelled to Media Prima-NSTP Humanitarian Fund focusing on cancer patients.
B40 Community Free Health Screening
In collaboration with the National Kidney Foundation of Malaysia, we provide free health screening for the B40 communities in Klang Valley.
Run for Rare
The main objective of the event is to raise awareness of rare diseases among Malaysians. As a co-organiser, this event solidifies Sunway's reputation as an active contributor to society's order.
GRI 413
Conducive Work Environment
We believe that a diverse team in all dimensions – race, religion, gender, age, nationality and differently abled – will create an inclusive and progressive culture. We believe in upholding equal opportunities for all and practise zero tolerance for any sort of workplace discrimination.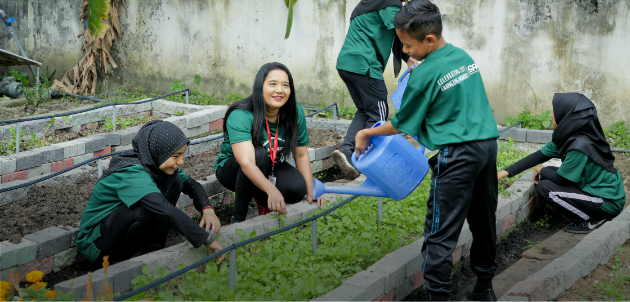 Our People As a Force For Good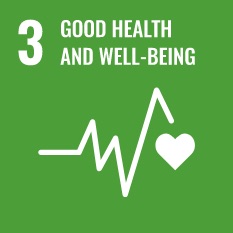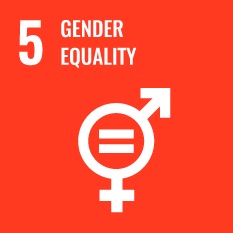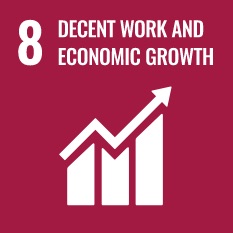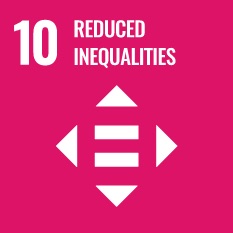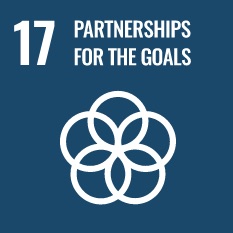 Our people policies are aligned to the International Labour Organisation's (ILO) eight foundational conventions and we are committed to respecting human rights as set by the UN Guiding Principles on Business and Human Rights and the United Global Compact Principles. These principles, along with Sunway's Vision, Mission, Core Values and Policies continue to engender a conducive working environment for our workforce.
GRI 400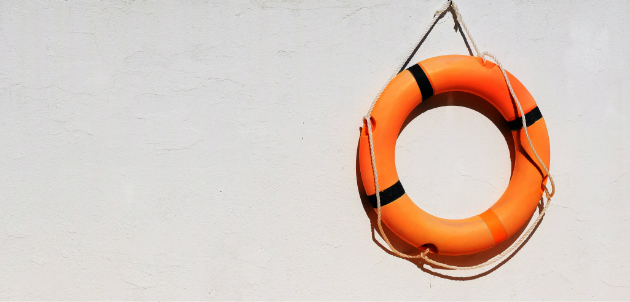 Safety First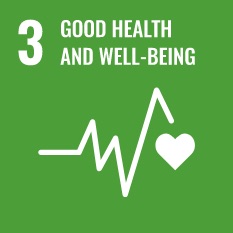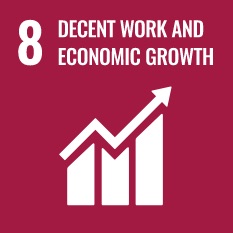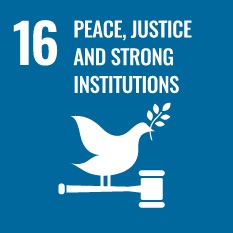 Our culture of safety is anchored by our Quality, Environment, Safety and Health (QESH) Management; in partnership with PDRM and MCPF. We have a 1,082-strong security force accentuated by a range of safety features throughout our townships and integrated developments.
GRI 403, 416
Sustainability Report
This report is prepared in accordance with the Global Reporting Initiative (GRI) Standards. We engaged an external assurance provider to verify the report's accuracy and reliability of data, initiatives and policies, and to provide an independent assurance statement.
Feedback from our stakeholders is vital for us to continually improve our reporting and sustainability practices. We welcome your views, comments or feedback, which may be directed to sustainability@sunway.com.my.
Explore our sustainability journey
View all past sustainability reports