All You Need to Know during GE15 (amid Surge in COVID-19 Cases)
4
-min read
In the lead-up to the polls, many will be exercising their rights for the first time, and for most – the first time in an endemic situation.

Guided by Sunway Medical Centre's Consultant Emergency Physician, Sunway is sharing some useful tips on how to safeguard our health and wellbeing while performing our national duty.
2022 has been a year of many milestones and important events for the nation, and come November 19 – Malaysians will have their voices heard for the future of the country.
With the implementation of automatic registration for Malaysians above the age of 18, an estimated 5 million young voters will also be casting their ballots for the very first time.
As we exercise our right to vote, here are some tips to keep in mind when heading to the polls!
1. Be prepared for polling day
Each voter has been assigned to a designated polling centre, so ensure you have the correct venue and opening hours. Dr Lim Eu Jack, Consultant Emergency Physician from Sunway Medical Centre (SMC) advises everyone to be prepared in terms of food & beverage and transportation – as well as to ensure that the disabled or elderly with special needs are accompanied at all times.
"As for immunocompromised individuals, it is highly advisable to avoid overcrowded places, maintain safe distancing and always wear a mask. Check with polling workers for priority lanes to limit waiting time – you can also do a drive-by to check the queue before heading in," he shares.
2. Protect yourselves and others around you
We may be in an endemic, but there has been a recent surge in COVID-19 cases due to the emergence of the omicron subvariant (XBB).
"Be more selective when it comes to choosing the right mask – a good mask could significantly increase protection. Studies have shown that masks with at least two plies or more offer more protection than a single ply mask. Ensure that it covers both the mouth and nose at all times," Dr Lim notes.
Generally, we should always mask up, maintain social distancing where possible and keep your hands sanitised at all times. After casting your ballot, avoid staying in crowds and gathering to reduce the possibility of infection.
3. Can I vote if I am COVID-19 positive?
In accordance with our Constitution, every registered voter has the entitlement to vote! However, in the case of patients being infected with COVID-19, it is advisable to follow the Standard Operating Procedure (SOP) set in place by the Election Committee which is due to be announced soon.
"Our caretaker health minister, Khairy Jamaluddin mentioned that the health ministry has proposed for the Election Committee to have a special pathway be in place for those infected with COVID-19. The Election Committee is still working on this and we should follow the latest SOPs which will be announced soon with regards to pathway for COVID-positive people to vote," shares Dr Lim.
If you are symptomatic, get yourself tested either at home or at your nearest clinic or medical facility just to be sure!
4. Stay informed, not misinformed
The opportunity to vote comes once every five years, and is part of the democratic system that our nation partakes in. Every vote counts, and it is important to keep up to date with credible news sources so you can make an informed decision on the day.
In the words of our founder and chairman, Tan Sri Sir Jeffrey Cheah – we must do our part to let our voices be heard.
"Collectively, we can make Malaysia more sustainable, inclusive and dynamic. Let us exercise our duty to vote. Let us encourage our families, friends, colleagues, neighbours, students, patients and clients to invest in a better Malaysia on November 19."
 Log on to https://mysprsemak.spr.gov.my/ to confirm your designated polling centre as well as recommended timing to cast your vote.
< Previous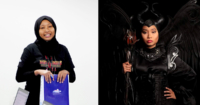 Behind the Scenes of A Spooky Business
Next >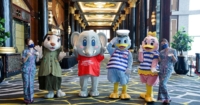 Striding in Magnitude and Altitude