Chevening-Jeffrey Cheah Scholar Heads to Cambridge
3
-min read
Pharmacy graduate Jun Hao Tan is on his way to pursuing his tertiary education at one of the world's most prestigious varsities University of Cambridge.

His placement will enable him to utilise the tools and resources at the university, as he aims to deepen his knowledge in biomedical research and therapeutics development.
As far as strong ties go, Jun Hao Tan will be part of the link between the Jeffrey Cheah Foundation (JCF) and the University of Cambridge when he heads there in October this year to pursue his studies at the distinguished university.
Recently, Jun Hao was bestowed the honour of being a recipient of the Chevening-Jeffrey Cheah Foundation scholar 2021-22 and has chosen to pursue a Master of Philosophy in Therapeutic Sciences to deepen his understanding on advances that may lead to the discovery and development of new, innovative treatments to positively impact patients globally.
"I'll be able to access cutting-edge knowledge and learn advanced research techniques in therapeutic sciences at the University of Cambridge. I hope to seize opportunities for further research training at the world-leading research institutes housed in the Jeffrey Cheah Biomedical Centre in Cambridge, particularly the Milner Therapeutics Institute," – Jun Hao Tan
Having recently graduated from his pharmacy degree, Jun Hao is now seeking to broaden his horizons, as a result of his keen interest in biomedical research and therapeutics development, with the backing of JCF.
His choice of institution comes at an opportune time – the Cambridge Academy of Therapeutic Sciences is closely linked with the Milner Therapeutics Institute, which is located in the Jeffrey Cheah Biomedical Centre (JCBC) that was recently established in 2019 as part of Jeffrey Cheah Foundation's ongoing partnership with the University of Cambridge.
JCBC is renowned for research and development on immunology and stem cells and for translation of pioneering research in therapeutics and immunology into practical application. Located within the same vicinity of the Addenbrooke's Hospital, Royal Papworth Hospital and AstraZeneca World Headquarters as well as the world-renowned Laboratory of Molecular Biology which has spawned 14 Nobel Prize winners – the JCBC is most definitely in good company, and so will Jun Hao.
As a Chevening scholar, Jun Hao joins a prestigious group of 1,800 students to receive the honour annually across 160 countries, which boasts more than 55,000 alumni continuing on to leadership positions in their respective countries to date.
The Chevening Scholarship was first introduced in 1983 by UK's Department of Foreign, Commonwealth and Development Office which aimed to support UK foreign policy priorities and create lasting positive relationships with future decision-makers and leaders worldwide.
In 2019, JCF became a Chevening Partner to provide support to outstanding scholars pursuing Master's courses in medical, physical or life sciences fields at the University of Cambridge, University of Oxford as well as Lancaster University.
"Among the many lessons I have learnt from the ongoing COVID-19 pandemic, is how vital regional and global collaborations are in the development of new lifesaving therapeutics, as well as the importance of enhancing the self-sufficiency of developing nations in the development and manufacture of biopharmaceutical products that save lives," Jun Hao adds.
< Previous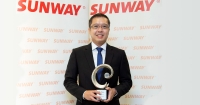 Sunway Named Malaysia's Best Managed Companies 2021
Next >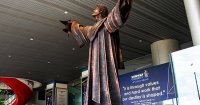 Be the Master of Your 'Destiny'