Innovation
Society
Sustainability
Is Cashless the Way Forward?
Innovation
Society
Sustainability
3
-min read
The Malaysian government is providing more incentives to accelerate cashless and contactless payments towards advancing digital economy.

Sunway has also adopted a range of contactless and digital payment systems to encourage cashless transactions, in our bid for a more sustainable economy.
Digital payments started gaining more popularity in Malaysia way before the pandemic. It was amplified by the government's introduction of e-Tunai Rakyat in the Budget 2020 presentation last year. The e-Tunai Rakyat programme was set to promote cashless transactions by giving eligible Malaysians RM30 e-wallet credit.
The initiative did not end there. Under the National Economic Recovery Plan (PENJANA), the government allocated RM750 million to encourage safe and contactless payment. Eligible Malaysians will receive RM50 worth of e-wallet credit to encourage safe and contactless payment. Have you redeemed yours?
Staying ahead of the game
Closer to home, Sunway has recently introduced the latest addition to our range of digital payment solutions – Sunway Pay, a one-stop payment platform for both our customers to make cashless, cardless and contactless payments, and for our merchants to manage their digital payment services with ease.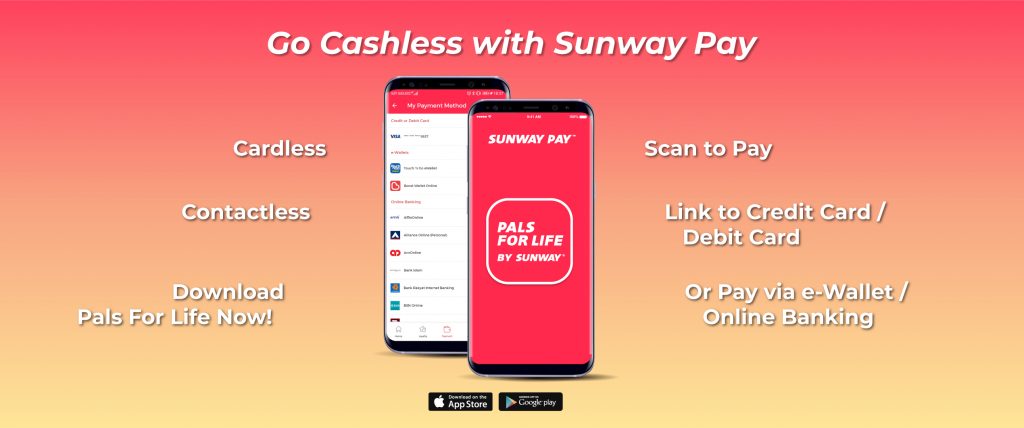 Available via Pals for Life app for customers, Sunway Pay accepts 19 different payment options from credit cards, debit cards, e-Wallets to online banking. Shop cashless at participating merchants across Sunway Malls, book Sunway Hotels rooms, theme parks tickets and enjoy rebates, discounts, loyalty rewards, and more!  
Sunway Unified Payment Terminal
Sunway has also innovated a Unified Payment Terminal (UPT) to enable a more flexible digital payment experience for shoppers and merchants.
First introduced in Sunway Malls, the UPT is an all-in-one payment terminal that accepts a variety of cashless payments ranging from e-wallets to debit and credit card transactions, giving shoppers more options when making cashless payments for a smoother shopping experience.
For merchants, it rubs out the need to have multiple terminals to accept payments, which in return encourages lower terminal rental costs.
The UPT is now deployed across Sunway businesses including Sunway Education, Sunway Pharmacy, Sunway Medical Centre, Sunway Hotels and Menara Sunway cafeteria.
Sunway Smart Parking
Earlier, Sunway has taken its digitisation journey a step further with the introduction of Sunway Smart Parking at Sunway City Kuala Lumpur, which effectively does away with the traditional ticketing system for parking.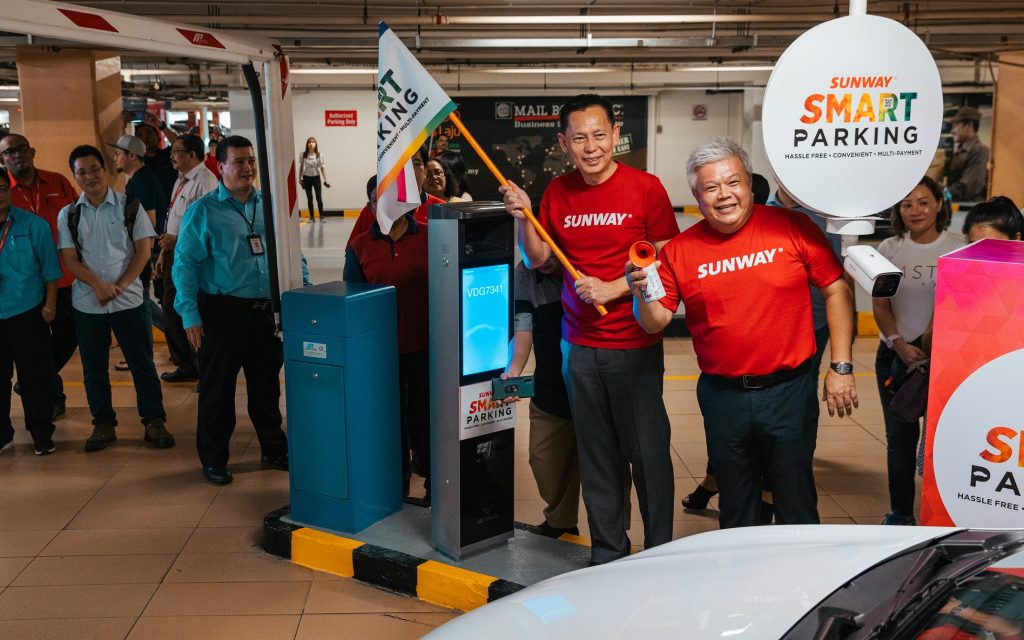 With Sunway Smart Parking, the largest fully unified smart parking system with multi cashless payment options, there is no parking tickets or cash in hand required. The system scans a vehicle registration plate within seconds. Customers only need to drive into the parking entrance and the boom gate automatically lifts once scan is completed.
Malaysia Book of Records' first e-commerce website with online customisation
Down south, Sunway Property creates record with the launch of Sunway Grid, Malaysia's first online property customisation and purchase system. Sunway Grid website www.sunwaygrid.com allows buyers to customise, book and purchase their preferred "convertible homes" at Sunway GRID Residence in Sunway Iskandar with just a few clicks!
Customisation options include the type (standard or loft), unit floor, view (river view or harbour view), unit, layout or number of rooms, and furnishings.
Moving towards a cashless society
The pandemic has intensified the need for both customers and merchants to opt for cashless payment options as it allows contactless transaction to keep both parties safe from potential risk of contracting and spreading COVID-19. The transition to cashless transactions could also help improve financial crimes and offers greater convenience for those who embrace it. However, there is no denying that the transition won't happen overnight.
Are you ready to embrace it?
< Previous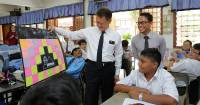 Gratitude to Generations of Teachers
Next >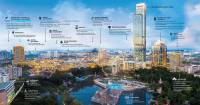 What does Malaysia's model smart sustainable city look like