Not home? Get your parcels delivered to PopBox!
2
-min read
Everyone is most likely to have experienced at least one problem with their parcel delivery in their lifetime.

One of the most common problems is receiving a notice regarding your missed delivery, forcing you to make a trip to the post office.
Fortunately, there are now services that can make life easier for you. Introducing PopBox –  an automated parcel locker for online shoppers to receive their parcel in a convenient way.
All it takes is 3 simple steps to collect your parcel through PopBox!
When you shop online, key in "PopBox" in the shipping address.

e.g.: PopBox @ Menara Sunway,
Bandar Sunway, 47500 Subang Jaya, Selangor

Once your parcel has arrived, you'll receive a notification with a PIN code via SMS.

Go to the PopBox locker, select 'Parcel Pick-Up' and enter the PIN code.

That's it! The locker will open automatically and you can collect your parcel already! 😀
Get your parcels delivered to a PopBox locker near you. PopBox is free! You won't be charged for using it. Find it at selected malls, private universities, office buildings, apartments and 24-hour convenience stores – in more than 80 different locations nationwide!
Psssttt… You can now Whatsapp PopBox at 011-10606011 for inquiries!
< Previous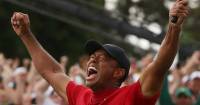 Insights: A Lesson on Grit from Tiger Woods
Next >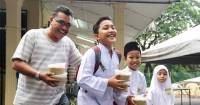 Bubur Lambuk Distribution