Of Dreams and Scholarships
7
-min read
A Jeffrey Cheah Foundation story – of hope, aspirations and dreams fulfilled.  
One of the most fulfilling aspects of the Jeffrey Cheah Foundation (JCF) is the privilege of being able to provide opportunities to deserving and outstanding young Malaysians to pursue their dreams in their academic journey.

The dream of attending top-ranking pre-eminent universities in the world is the ultimate dream and goal of many young, bright and highly-driven young Malaysians.

This is the story of the Foundation's very first overseas scholar to pursue his dream to be an engineer, Liew Ziqing.
As an education-focused foundation, the JCF has at its core, the mission that no deserving Malaysian should be denied access to quality education. In essence, quality encompasses uncompromising high standards of teaching, research, curriculum, up-to-date facilities and conducive study environment. It will also entail learning from and collaborating with the best institutions in the world. Thus, when it comes to overseas scholarship, the JCF is distinctly clear that it has to be with the very top renowned institutions of the world such as University of Cambridge, University of Oxford and Harvard University. This notion stems from the conviction of Founder and Trustee of Jeffrey Cheah Foundation and Founder and Chairman of Sunway Group, Tan Sri Dr Jeffrey Cheah, that to be the best, one must learn from the best. 
When the Jeffrey Cheah Foundation-Sunway Group Scholarship was launched in 2013, there were stringent requirements apart from outstanding scholastic achievements, need-basis, character and the potential to be an exemplary role model for future aspiring young men and women were important.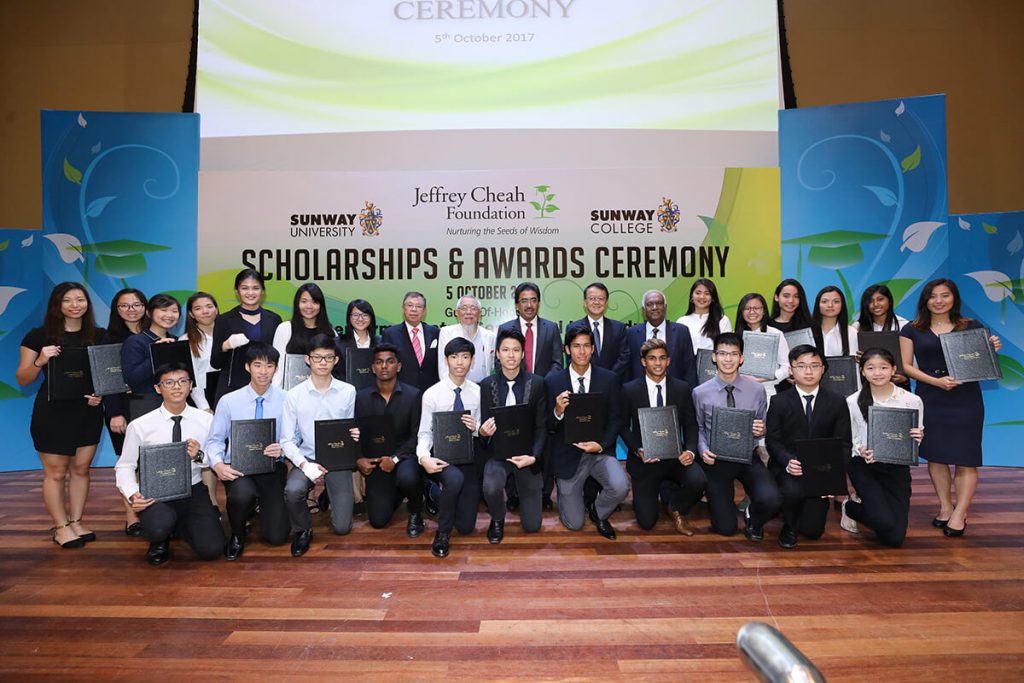 Among the candidates was a most unassuming and endearing young man who shone above the rest and suitably impressed the scholarship panel.
The story of the Foundation's very first overseas scholar to pursue his dream to be an engineer at University of Cambridge is a story worth telling.
This is Liew Ziqing's journey…
Clinching the Scholarship from Scratch
Being the first recipient of the Jeffrey Cheah Foundation (JCF) – Sunway Group Overseas Scholarship, I am truly grateful for the people who assisted me along my journey. A special appreciation to Ms Carol Wong, the previous A-Level director from Sunway College, who took the initiative to recommend my profile to the JCF and Sunway Group for their consideration.
I also want to thank my A-Level mentor, Mr Lee Lip Seong, who shared my hardship of being rejected by multiple scholarship applications to Ms Carol, and later wrote my reference letter. I am extremely grateful to all the executives in both JCF and Sunway Group to have me on board for a phone interview, an individual interview, an aptitude test and a group assessment. In the final interview, I was so privilege to be interviewed by the CEOs and leaders of the Sunway Group; I was deeply humbled by their experience braving through the uncertain market conditions, rising higher each time they fell. The one advice I would like to offer for those who are keen: be truthful, genuine and passionate about yourself.
Embarking on an Unforgettable Journey with Cambridge and Sunway
I really like the movie "Ratatouille".
In the movie, Remy, a rat, aspires to become a renowned French chef. However, he fails to realise that people despise rodents and will never enjoy a meal cooked by him. Despite all the social-norm, he eventually did. While it is all fictional, one particular quote from Remy has influenced me since 2007:
"Change IS nature, the part we can influence. And it all starts when we decide."
The desire to change has indeed, challenged me throughout my life, and brought me where I am today.
I worked very hard to practice Mathematics during my high school, which landed me a bursary to study A-Levels in Sunway College after I emerged as the first runner-up in Sunway Maths and Logic Challenge 2011.
I poured my effort in perfecting the mastery of the 4 subjects I took during A-Levels. It led me to a life-changing offer from University of Cambridge, a scholarship from Jeffrey Cheah Foundation (JCF), a valedictorian, a Top in Malaysia award for Mathematics and a bronze medal in the International Chemistry Olympiad 2012.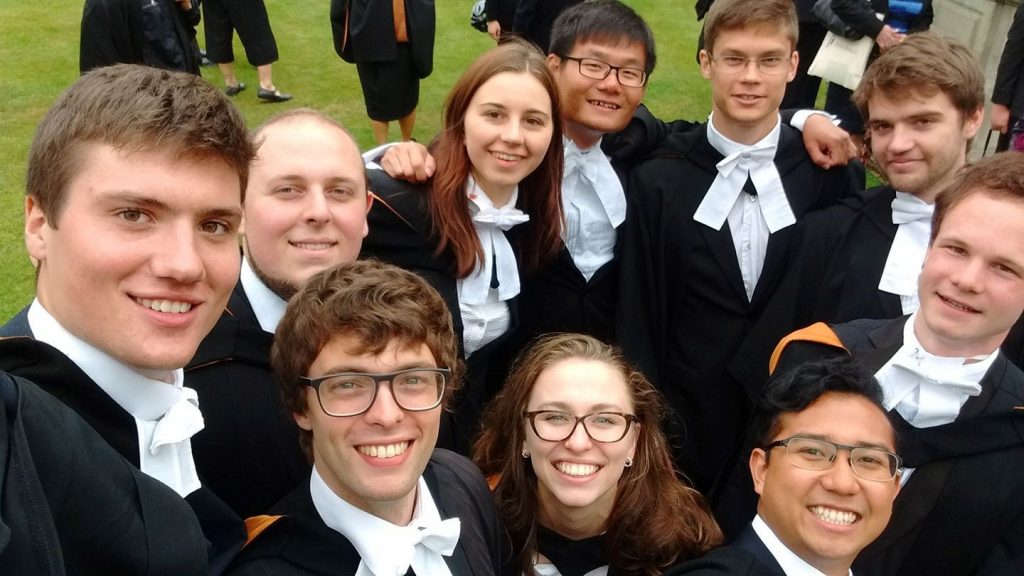 In Cambridge, I was so inspired by the brilliant students that surrounded me that I worked even harder to ensure I stayed competitive. My first year was tough, but I was glad that I ended up getting the 7th place in the whole engineering cohort. I was also fortunate to be elected as the Secretary of the Cambridge University Malaysian Society (CUMaS), an unforgettable experience organising multiple activities such as Outreach, which inspires hundreds more Malaysians to chase their Cambridge dreams.
Well, so far it has been bright and glamorous hasn't it?
Deep down, a sense of insecurity grew inside me. I used to shine academically in my school, my college, the cohort that I was in. In Cambridge, I was as typical as another student, despite how hard I worked. Worse, while I remained 'skillful' with tackling paper examination, I always fell short in practical sessions; I always finished last in almost all practical sessions. It was the first time in my life I felt so miserable, that I was not capable to exert any influence even to myself, and I was lost.
Gusteau from Ratatouille, once said:
"If you focus on what you left behind you will never see what lies ahead!"
The transition from self-doubting to self-exploration was arduous. Nonetheless, I was extremely fortunate to have the emotional support from my peers and financial support from the Jeffrey Cheah Foundation. In my second and third year, while I continued to keep my results above-average, I started stepping out of my comfort zone. Never had I thought that I would be good in sports; I joined the punting society and slowly mastered the skill of this exotic sports, eventually becoming the punting master amongst Malaysians within one year. Never had I thought that I would be an adventurous person; I led a team of 12 students from my Summer School to conquer Mt Fuji in 2016.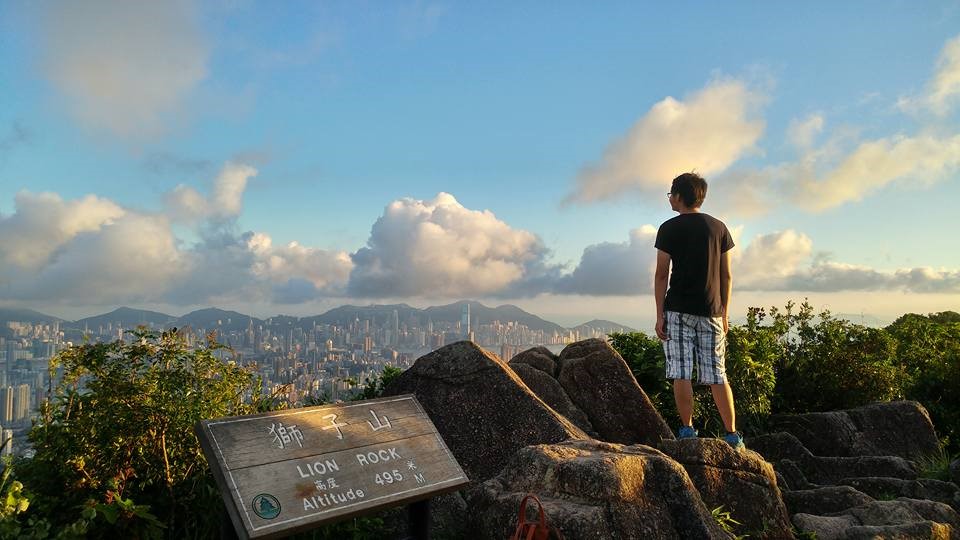 Never had I thought that I would be good in innovation; I led the finalist team in the Shell Ideas360 2015-2016 to propose a transpirational car rooftop design, beating thousands of  other ideas around the world. Never had I thought that I would work in a theme park; I interned in Sunway Lagoon in 2015, became park ambassador, and had one of the best days of my life!
With each step beyond comfort zone, I challenged myself to give my best shot every time. It was this spirit that made me cherish and appreciate every opportunity that came to me, leaving no regrets.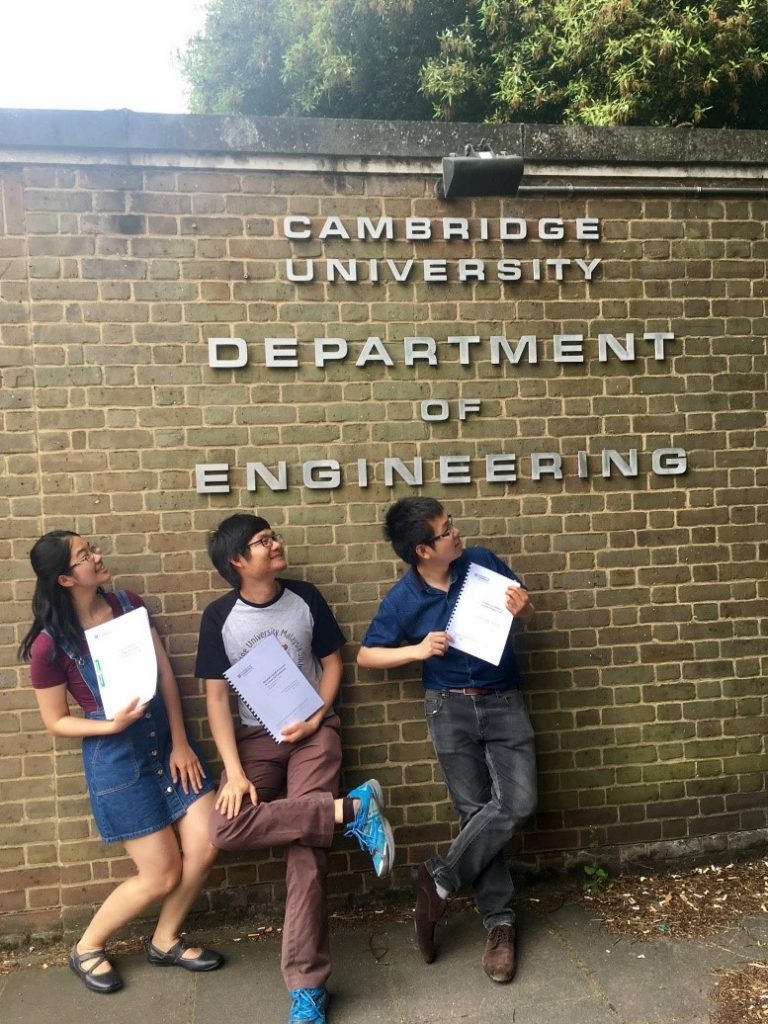 In my final year, I took up many life-changing opportunities, which made me what I am today; I vividly remembered the moments I stood in front of a video recorder, pitching to the whole Cambridge International Students Community, as I was running for the Publicity Officer of Cambridge University Student Union (CUSU) International. I was blessed to be elected, which gave me an experience to run a successful Facebook campaign for freshers, incoming international students that may find Cambridge a foreign place.
Despite the pressure to finish my course with a good result, I took on an additional challenge to participate in the Global Student Challenge by the Chartered Institute of Building (CIOB). Eventually, as a team of 4 representing the University of Cambridge, we emerged as the 1st runner up, particularly impressive given that Cambridge had no previous experience in this competition. Thankfully, with the support of my supervisors, my final year dissertation was selected as the Regional Winner of Europe in the Undergraduate Awards 2017.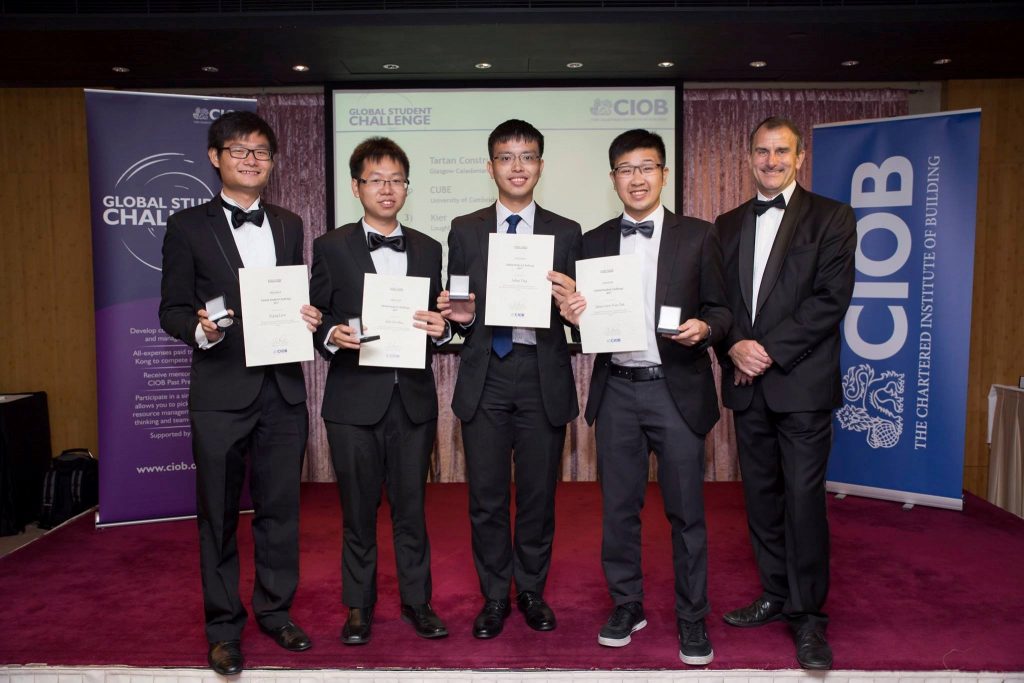 In September 2017, I started my journey with Sunway Construction (SunCon) as an operation engineer. A year later, with both my experience managing site operations and programming skills that I picked up during my tenure as Webmaster of Cambridge University Engineering Society, I was given the task to propose and implement virtual processes to convert 3D building models (BIM) to Facility-Management (FM) models for a RM1.5 billion construction project. In one year, we delivered this largest BIM-FM project in Malaysia successfully. Subsequently, I continued my journey in the Virtual Design and Construction (VDC) department as a senior digital transformation engineer. By proposing, designing and developing SunCon's internal capacity for technology such as using chatbot for information collection tools, I hope the landscape of construction can be disrupted and transformed.
As Anton Ego said in Ratatouille:
"Not everyone can become a great artist, but a great artist can come from anywhere."
I would like to add:
"It doesn't matter where you come from. The only way to find out if you can be a great artist is to try hard, so hard that you start admiring yourself."
I hope I can see you emerged the greatest artist of all times!
When asked three questions, Ziqing responded without hesitation.
1. What was your impression of Chairman Tan Sri Jeffrey Cheah when you met him for the first time?
Contrary to what most people think, I actually first met Tan Sri (Jeffrey Cheah) in the scholarship award ceremony with Tun M (Tun Dr Mahathir Mohamad). It was very brief, so I would instead like to share with you what I considered as my actual first encounter with Tan Sri. It was the time he visited Cambridge. I was very shocked when he called me one Sunday morning asking for a lunch hangout! Having met quite a few notable figures, I found him the most humble, kind and loving man of all!
2. What do you admire most about Tan Sri Jeffrey Cheah? Has he inspired you and if so, how?  
I find his story of transforming wasteland into wonderland an inspiration. Behind all the beautiful story of success, I was particularly touched by his grit in enduring all the crisis in Sunway, such as the 1998 and 2008 Financial Crisis that badly hit the organisation. His story is a strong reminder to me that success doesn't just come naturally; it is the persistence, hardwork and wisdom that brought him to where he is today.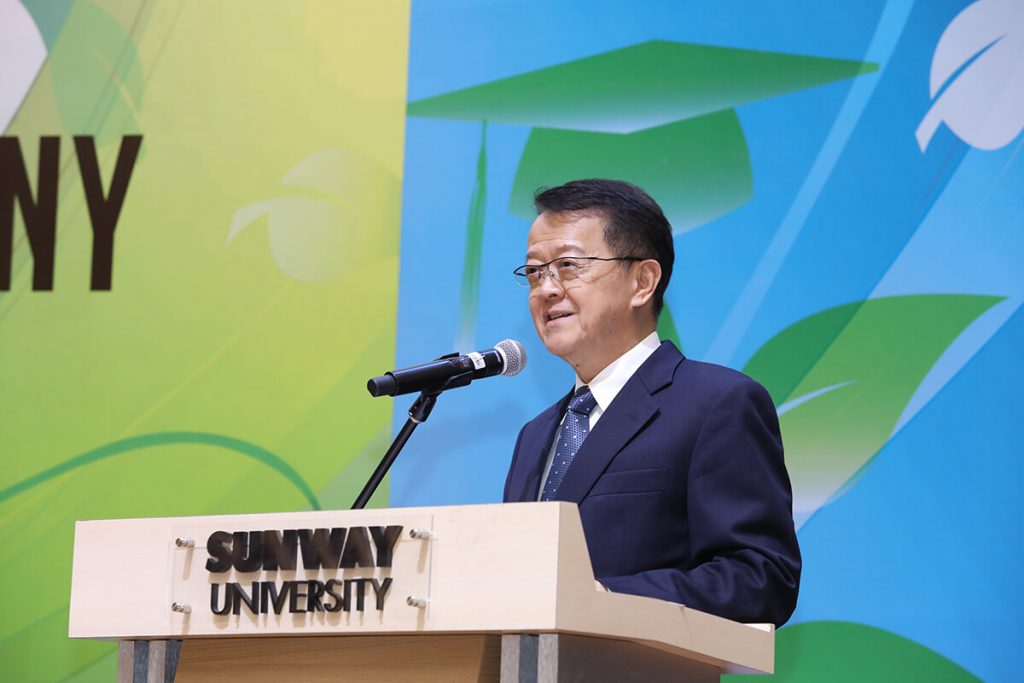 3. What would you want to say to Tan Sri Jeffrey Cheah if you were to meet him face-to-face again?
Thank you Tan Sri for all the inspiration and opportunities that you have offered to me. I wouldn't be where I am today if it wasn't the love, care and guidance of Sunwayians I met along my journey. Thank you for making this happen.
< Previous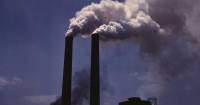 Will Malaysian Businesses Save the World?
Next >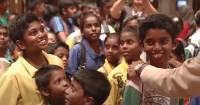 Lighting Up Children's Lives