Autism: Inclusion is the endgame
5
-min read
The narrative of autism in Malaysia needs to move away from awareness towards acceptance, Sunway Putra Mall breaks the mould with its "Autsome" Initiative.

Sunway Putra Mall's autism-friendly initiative is aimed at providing an inclusive shopping experience for the autism community
Dimmed lights and muted ambient music for 7 hours in a shopping mall may not be noticeable to the average shopper but to families of people with autism, these little gestures count for a lot.
Many autistic individuals have sensory differences and are extra-sensitive towards bright lights, loud sounds and crowded spaces. Feeling overwhelmed, an autistic person may experience a public meltdown – a temporary loss of behavioural control.
Given the high possibility of a meltdown in a shopping mall, families often feel anxious about bringing their autistic family member to one, or avoid going altogether, in fear of public perception.     
"If the meltdown is in a public area, other people tend to look with judgment at the parents and autistic child. I remember having dinner with my relatives at a restaurant and my nephew, who is autistic, had a meltdown. I sensed that even the restaurant staff were angry at us," said Sunway Putra Mall general manager Phang Sau Lian. 
Her experience sparked the idea for the Autsome initiative at Sunway Putra Mall, an autism-friendly initiative aimed at providing an inclusive shopping experience for the autism community. Launched in February, the initiative intends to increase the public's understanding and acceptance of the Autism Spectrum Disorder (ASD).
There are currently more than 300,000 Malaysians with ASD, which refers to neurodevelopmental (brain development) disorders that can cause social, communication and behavioural challenges.– Centre for Disease Control
A safe haven for autistic shoppers
Every Tuesday marks 'Autism Friendly Shopping Day' at Sunway Putra Mall, where autistic shoppers that are registered as Autsome members are treated like VIP guests.
From 10am to 5pm, the mall's ambient lighting is dimmed by 30% and background music reduced by 70% for a quieter, more peaceful shopping experience. Autsome members enjoy reserved parking and special discounts with participating outlets, such as free entry into The Parenthood Playland and C-A-T Playground – the first cat-assisted therapy play area in Malaysia.
Tenant staff and the mall's customer service personnel can easily identify autistic individuals by the blue Autsome wristband they wear, to ensure they can pay special attention to their needs. "This can range from offering a 'priority lane' for payment, seating a family in a secluded part of the restaurant, or immediately offering help to a family during a meltdown. There's just more understanding," she said.
The Calm Room, a dedicated safe space for autistic persons, is furnished with sensory tools to help calm them down in the event of a meltdown.
Due to popular demand, a bigger Calm Room will be opened by mid-2019 on another floor for bigger capacity and added convenience for the autism community, according to Sunway Putra Mall marketing manager Melissa Hashim.
The mall also features sensory walls decorated with colourful, sensory-friendly textures to cater to autistic children who require more sensory stimuli. Social entrepreneurship movement Kloth Cares and Selangor Youth Community (SAY) sponsored one of the sensory walls, while other tenants have indicated interest in becoming sponsors, said Melissa.
Collaborating with the Autism Behavioral Centre (ABC), Sunway Putra Mall conducts quarterly 'Autism Inclusion and Support' training for tenants, business partners and management associates to better equip them in supporting the autism community.
"We've received very good feedback from tenants but we've only trained 10% to 20% of the tenant staff. Many of the tenants are chain stores so we have to go through the principal owners to get approval for staff training. Furthermore, staff turnover is high. These are the main challenges in getting the service standards we hope for," said Phang.
"Investing in hardware – the physical spaces and facilities – is easy. It's the people — if they don't have the passion, they can't carry this out successfully," she said.
Business with a heart
To date, there are more than 600 Autsome members, including some who had travelled interstate solely to visit the mall with their families, said Phang.
"We are starting to see more autistic individuals and families sharing openly about their experiences. In the past, people typically didn't want to. There is a growing awareness and hopefully, acceptance by society," she said.
While the Autsome initiative is a personal passion project for Phang and her marketing team, she acknowledges that it is also a strategic business move to differentiate the mall from its competitors in the vicinity.
Situated in a hotbed of established shopping malls in Kuala Lumpur and a commoditised tenant mix, Phang said Sunway Putra Mall had to look beyond its geographic catchment areas to reach out to different communities.
"Discussing our business plans, we realised quite a number of us have family members who are autistic. The number of people living with autism is increasing, with at least 300,000 in Malaysia, so we knew this was a new catchment. Social responsibility is not a burden to business; it creates new business opportunities," said Phang.
Sunway Malls chief operating officer Kevin Tan said that Sunway Malls is exploring different niches for malls and retail environments to stay relevant in an increasingly crowded mall landscape.
For instance, Sunway Big Box Village, which is set to open in Sunway Iskandar Johor by end-2019, is a hybrid retail village combining big warehouse concept stores in an open-air strip mall environment.
Tan said the Autsome initiative was a natural progression from Sunway Malls' 'Heart Touching' customer service improvement programme.
Launched in 2007, the 'Heart Touching' programme was launched internally to elevate the standard of customer service to customer care — treating visitors like guests instead.
"Today, the success of the company is not solely based on the business' bottomline, there's also community and the environment. Sunway Malls aspires to be the Malaysian mall for all walks of life and all sorts of communities – whether it is the handicapped, the autism or geriatric community," said Tan.
Besides Sunway University and Sunway Medical Centre, companies such as Intel, Taylor's College and Intermark KL have expressed interest in replicating the Autsome initiative in one way or another, said Phang.
"It would be good if more corporates get involved. We hope that industry-wise, this will be the standard for all malls. We want to be a catalyst for change. The whole idea is inclusiveness in a new Malaysia. We want to be a business entity with a heart and soul," said Tan.
As for Phang, she is glad that Sunway Putra Mall is able to make a difference in others' lives by "giving them a sense of belonging".
"Rather than just being a money-making entity, we can benefit others, and in doing so, we believe the money will come back," she said.
In the fourth quarter of 2019, Sunway Putra Mall plans to hold an Open Day event where schools with autistic students will be invited, along with companies who are offering job placements. 
< Previous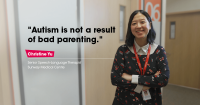 Early Signs of Autism
Next >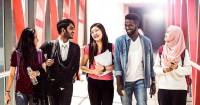 How to Earn Extra Pocket Money as a Student