Creating A Better World For All
Companies cannot afford to do 'business as usual' if sustainable development is at stake
3
-min read
Delegates from the Ninth Session of the World Urban Forum (WUF9) were taken on a tour of Sunway City Kuala Lumpur and shown how sustainability efforts were integrated and implemented in the city.

Sunway aims to increase employee awareness on the UN SDGs in the effort to incorporate sustainable development principles in the workplace.
With more than 23,000 people from 164 countries congregating at the Ninth Session of the World Urban Forum (WUF9) in Kuala Lumpur, one can safely say that sustainable development requires the partnership and collective effort from individuals of all walks of life as it is a global issue.
As the foremost international platform for interaction between policymakers, local government leaders, non-governmental organisations and practitioners in sustainable urban development and human settlements, the WUF9 was the perfect arena for Sunway Group's Head of Sustainability Taskforce, Cheng Jew Keng, to present on Sunway City, Kuala Lumpur, as a case study for sustainable development.
Sunway also organised a tour for delegates around Sunway City, Malaysia's first fully-integrated green township, to see how sustainability efforts were integrated and implemented. Delegates visited the Jeffrey Sachs Center on Sustainable Development at Sunway University (JSC) to view research work that focused on sustainability efforts in Malaysia and the region.
Focus areas of Sunway's Small's Sustainability efforts in 2018
1) Energy management
Replicate energy efficiency efforts across more properties this year, after achieving 5% savings in electricity bills in our pilot effort

Install solar panels as part of Sunway's decarbonisation plan to reduce reliability on the grid – Sunway's first venture into renewable energy usage
2) Water management
Get license approved to begin operations at Sunway's water treatment plant, which has a maximum production capacity of 8.5 million litres of water per day – equivalent to the water consumption for 51,500 people (as per WHO recommendations)
3) Waste management
Implement a more effective waste management system by increasing segregation of waste at source, recycling and composting
In the Q&A below, Cheng shares with Berita Sunway about his experience at WUF9 and updates on Sunway's sustainability efforts.
What was your key take-away from the WUF9?
There are many organisations, governments and people who are interested in making the world a better place for all. It is important to partner with one another, to leverage our collective strengths and to help one another grow together in an urban environment that is increasingly unequal socially and environmentally polluted.
What case studies did you find interesting and could be potentially applied to either Sunway City or across Malaysia?
The proposal to use urban underground spaces for cities of the future – this may be a good option to optimise land use vertically. However, the cost is prohibitive and expertise is currently limited. We should explore this proposal at the right time when resources are available as it is unsustainable for cities to continue growing in a "sprawl-like" manner.
What projects are you currently working on with regard to sustainability at Sunway City? What are the goals for 2018?
In 2018, the big agenda would be to increase employee awareness on the UN SDGs. If employees themselves are not sure what the SDGs are, it will be an uphill battle to incorporate sustainable development principles into our day-to-day work.
Operationally, there are three key areas that we are looking at – energy management, water management and waste management.
What are the current challenges faced by Sunway City in making these plans a reality?
Changing the behaviour of end users is a challenge. We must accept that we cannot do business as usual. If you are born after the year 1950, you are part of the generation that is contributing to the biggest increase of worldwide carbon emissions. So we each must do our part in looking at these challenges and turning them into opportunities to improve the city that we live in.
< Previous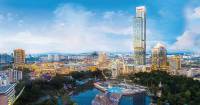 Achievement Unlocked
Next >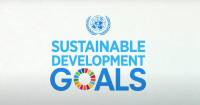 Gen Z Meets Sustainability
This article first appeared in Berita Sunway Issue 62