From Food to Garden
3
-min read
In line with the United Nations Sustainable Development Goals, Sunway Resort Hotel aims to help ease the issue of food waste in Malaysia through its new compost machine initiative.
Food waste is among the highest waste produced in Malaysia, contributing some 31% to 45% volume of waste per day, according to a 2012 study conducted by the National Solid Waste Management Department (JPSPN).
That number has grown exponentially since. Latest figures from the Solid Waste Management and Public Cleansing Corporation (SWCorp) show that Malaysians waste about 16,688 tonnes of food per day, an amount that can easily feed around 2.2 million people, three times a day!
Food wastage has been a pressing issue in Malaysia for nearly a decade, and it is time we do something about it.
Closer to home, Sunway Resort Hotel has pledged to tackle the serious problem of food waste generated by the hospitality industry with the installation of a permanent on-site compost machine. In addition, Sunway Pyramid also hosted a "Food CPR – Compost, Plant, Reduce" event within its mall to showcase the benefits of the food compost machine.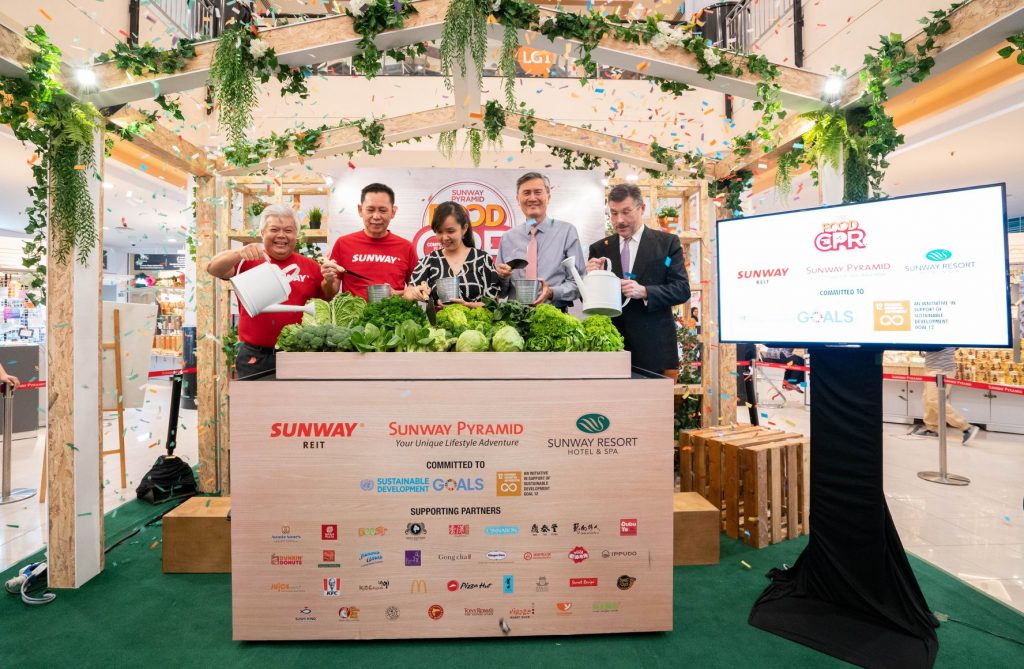 The initiative is in line with the hospitality division's commitment to the #ZeroFoodWastage campaign, which aims to end hunger, achieve food security, improve nutrition, and promote sustainable agriculture, fulfilling Sustainable Development Goal 2, Zero Hunger.
How does it work?
By controlling factors such as temperatures, agitation, and airflow, with the help of a specially designed crusher unit, the usually long composting process is slashed to a mere 24-hour duration, resulting in more compost. The compost waste will aid the production of soil conditioners that can pollinate the grounds around Sunway City Kuala Lumpur, allowing more flora to be grown and to decorate the already vibrant scenery. As an additional benefit, the machine's ventilation feature is equipped with a bio-enzyme filtration system to eliminate unpleasant smells from the degrading of natural produce. So it not only reduces waste pollution, but odour pollution as well. 
Besides installing a food compost machine, Sunway Resort Hotel also provides youth and students educational programmes to educate them on the hotel's food waste compost initiative. Through their site-visit sessions, students get to see first-hand how the machine works. This can ensure that the future generation will also understand the importance of waste management and how they can play a role to aid in the continuation of sustainability.
Alex Castaldi, senior general manager of Sunway Resort Hotel, said, "Sustainability is fundamental in our business framework and we believe that all of us are responsible to stop wastage."
"With this endeavor, we are committed to a sustainable environment, economy and society. It is also imperative for us that awareness through education is conducted when it comes to creating sustainable change within the community," he added.
To date, the three major clusters of Sunway City Kuala Lumpur 's hotels, including Sunway Pyramid Hotel and Sunway Lagoon Hotel, have collected and converted more than 15,000 litres of food waste since July 2019. All three hotels are projected to collect and convert over 50,000 litres of food waste by the end of 2020.
Subang Jaya assemblyman, Michelle Ng, who launched the Food CPR campaign at Sunway Pyramid, said, "We don't always have to look towards CSR benevolence to do something meaningful. There is so much we can do within our supply chain to have something more impactful and relevant to our expertise."
Moving forward, Sunway will continue its efforts in reducing all types of waste to accomplish the United Nations Sustainable Development Goals. To get involved, you can sign the pledge towards fewer food waste.
< Previous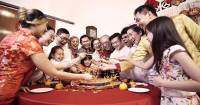 Tossing with a Purpose
Next >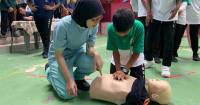 Shedding Light on Physical and Mental Health
This article first appeared in Berita Sunway Issue 67