Home Away from Home
4
-min read
The conventional image of senior living has been commonly associated with impersonal hospital-like institutions. People often picture sterile monotone hospital hallways adorned with health-related informational posters, flickering fluorescent lights casting a cold and clinical glow upon the floors and nurses in starched uniforms busying away with medical machinery behind closed doors.
The reality may alter your perception.
Nestled within the vibrant Sunway City Kuala Lumpur township, lies an active retirement senior living residence akin to a world-class resort, exclusively designed for the elderly community in Kuala Lumpur.
Sunway Sanctuary, the flagship senior living residence newly launched in 2023 by Sunway Healthcare, sets an entirely new standard for elder care. Situated  atop Sunway Medical Centre, this haven of tranquillity is part of Sunway Healthcare's latest expansion plans to cater to the rising demand for an exclusive and upscale community for the elderly.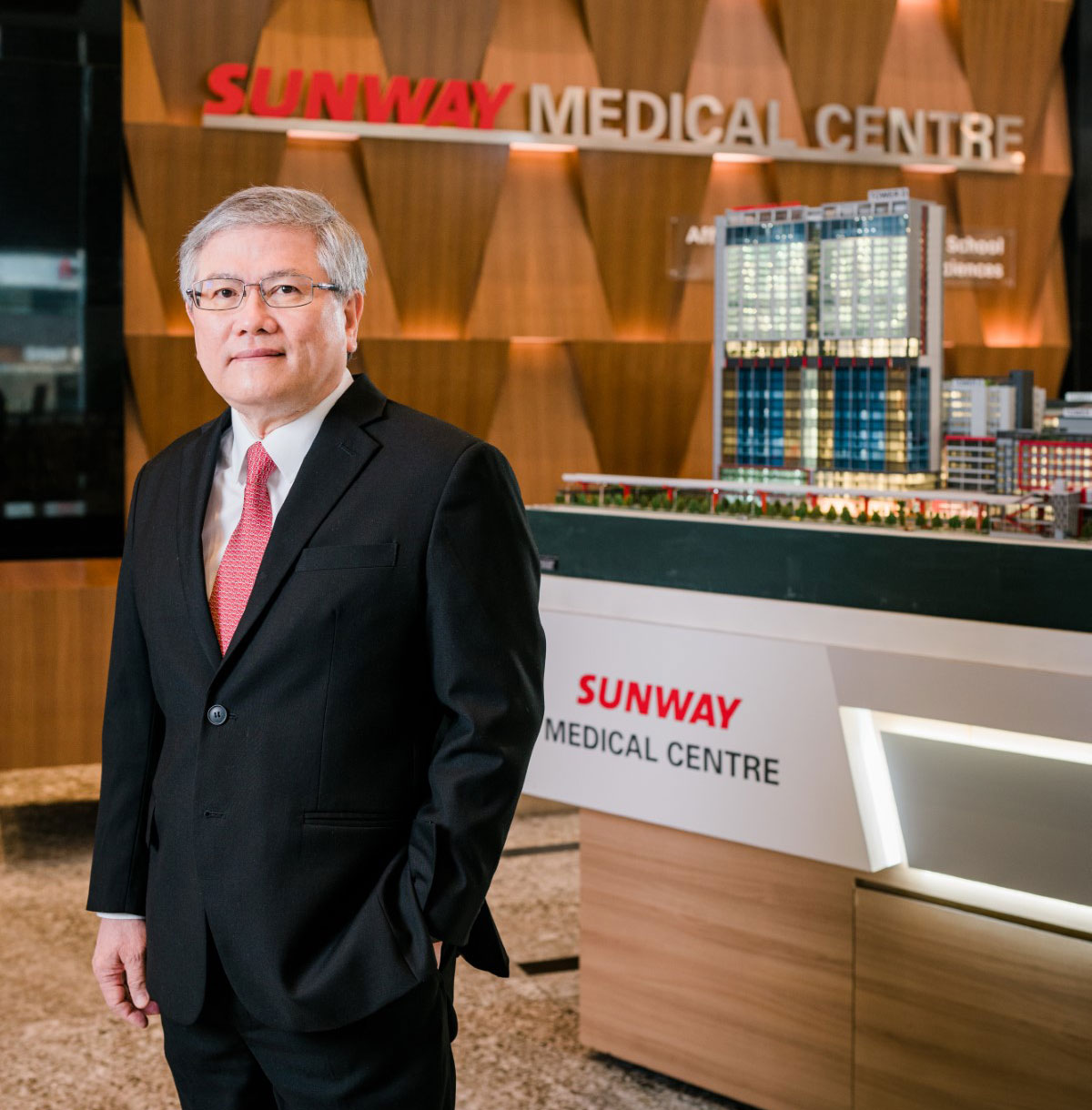 "Sunway Healthcare has built a reputation for providing exceptional medical services, and the launch of Sunway Sanctuary marks an important milestone in our expansion strategy. We have full confidence that Sunway Sanctuary will offer a truly unique senior living experience for the seniors of Klang Valley and other countries," said Sunway Healthcare Group president Dato' Lau Beng Long.
The residence promises tranquillity, where retirees and semi-retirees can revel in comfort while receiving unparalleled premium care that supports their lifestyle, health and overall well-being.
GOING ABOVE AND BEYOND
At the core of Sunway Sanctuary is a dedicated wellness centre that emphasises a holistic approach to caring for the body, mind and soul.
The centre offers an array of wellness services, including traditional complementary medicine, physiotherapy services, physical health assessments, massage services and health education.
However, its person-centred approach is what truly sets Sunway Sanctuary apart from ordinary senior living homes. Recognising the uniqueness of each individual's healthcare requirements, needs and preferences, a dedicated team of professionals is assigned to each long-term resident to address those needs.
Through a tailored lifestyle modification programme, the sanctuary ensures that each resident's journey comes with personalised care and support.
CREATING SPACES FOR AUTHENTIC RELATIONSHIPS
Sunway Sanctuary boasts an impressive array of fitness, wellness and recreation facilities that satisfy the diverse interests and preferences of its residents. Whether a heated saltwater infinity pool, a fitness centre for active individuals or a karaoke lounge and a movie theatre for residents who prefer to indulge in arts and entertainment, Sunway Sanctuary offers something for everyone.
The residence also features an outdoor terrace for yoga and meditation, infrared sauna, a library, a room for leisure activities, well as meeting and function rooms for private events or community programmes. These spaces serve as meeting grounds where friendships are built, laughter fills the air and cherished memories formed.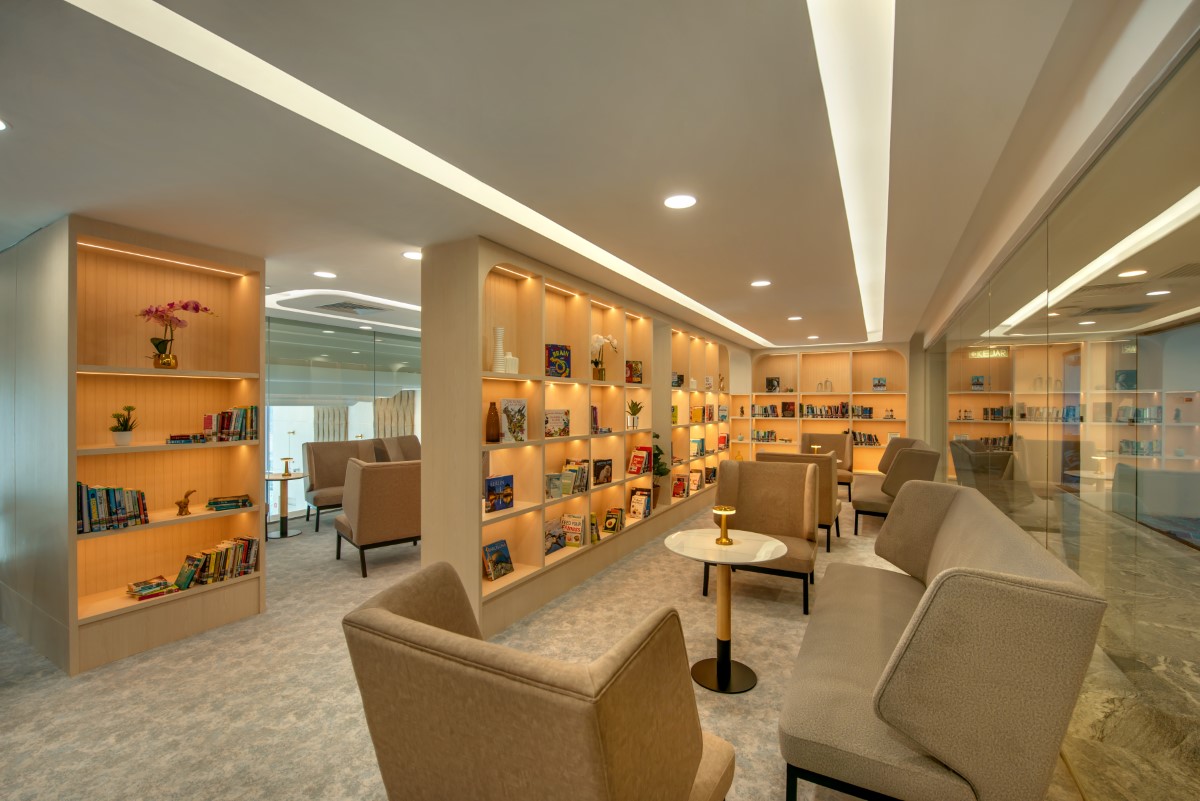 Sunway Sanctuary breathes life into each resident's journey through a range of curated activities. From skill workshops and hobby classes to friendly competitions and group exercise classes, the residence encourages and supports personal growth and lifelong learning.
A variety of amenities, activities and shared spaces create an environment where residents can enjoy activities that align with their interests and capabilities.
Living in senior living homes does not necessarily mean isolation and a diminished quality of life. On the contrary, it can be a vibrant community filled with companionship. Sunway Sanctuary is designed to foster a strong sense of communal living within the confines of the residence, where there are ample opportunities for residents to enjoy a rich social life and develop camaraderie.
THE BEST OF BOTH WORLDS
Strategically positioned in the heart of the integrated township of Sunway City Kuala Lumpur, the residence benefits from its proximity to a multitude of healthcare, retail, entertainment, and recreational options.
Designed with convenience and easy accessibility in mind, the integrated township's canopied walkways, free Sunway Shuttle Bus service and the elevated Sunway Bus Rapid Transit provide seamless connectivity throughout the township.
Residents also enjoy convenient and direct access to Sunway Medical Centre, one of ASEAN's leading medical centres. On top of the medical services provided in-house by the residence, the hospital offers a comprehensive range of medical services with more than 60 medical specialities covered.
Efficient transportation networks, proximity to healthcare facilities, and access to vibrant attractions and recreational activities are central to making Sunway Sanctuary an appealing choice. It allows residents to enjoy the best of both worlds: a tranquil sanctuary while immersing themselves in the excitement and opportunities of a thriving urban environment.
As Malaysia experiences a demographic shift and transitions into an ageing society, Sunway Sanctuary is shaping the future of senior living, where seniors can age gracefully, pursue their passions and continue to live purposeful lives, all while receiving holistic care.
As senior citizens embrace their golden years with grace, Sunway Sanctuary offers a supportive and nurturing oasis where compassionate hearts create an environment that truly feels like home.
< Previous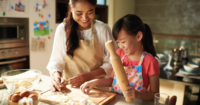 How Food Choices Can Shape Your Future
Next >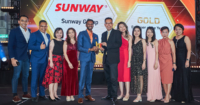 Triple triumph at the HR Excellence Awards