New Measures under New Normal for Heightened Safety
8
-min read
Sunway has implemented a range of measures across our business units including malls, theme parks, hotels and headquarters to ensure heightened safety for patronage.
With the Recovery Movement Control Order (RMCO) in place from 10 June to 31 August, and our businesses are operating in full force, most of us have steadily embraced the 'new norm' in continuing our daily lives. During this phase, it feels as though some of the restrictions have eased. However – now, more so than ever, we need to keep our vigilance, without letting our guard down, to defeat this invisible enemy.
As a whole, Sunway has implemented and enforced various measures across its business units to provide a safe environment for both patrons and our staff.
Shop with ease at Sunway Malls
Promoting 'Your Safe Space, Our Safe Space' across all seven malls, Sunway Malls is working hard to ensure more stringent measures of social distancing with regular checks, holistic education and training for all staff and tenants, periodic cleaning, enhanced screening and safety checks. Over 82 measures have been put in place to ensure nothing or no one is left behind in this 'new normal'.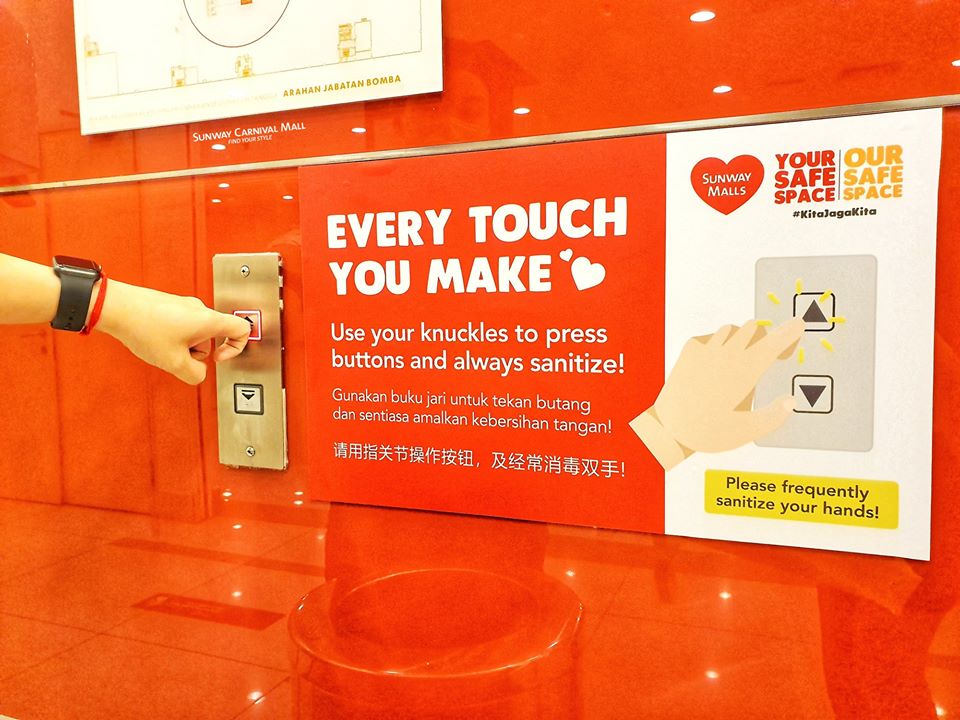 Sunway Malls has also introduced an 'Order and Collect' station located conveniently just outside the mall. Shoppers can choose to order their food from participating outlets, and tenants will arrange for collection at the drive-through station.
More than 4,000 CCTVs have been deployed across Sunway Malls as well as thermal scanners and/or handheld contactless temperature scanners to check the temperatures of all entering and exiting. Should the scanner detect a high temperature, the person will be directed to the closest medical centre to seek treatment and testing, if necessary.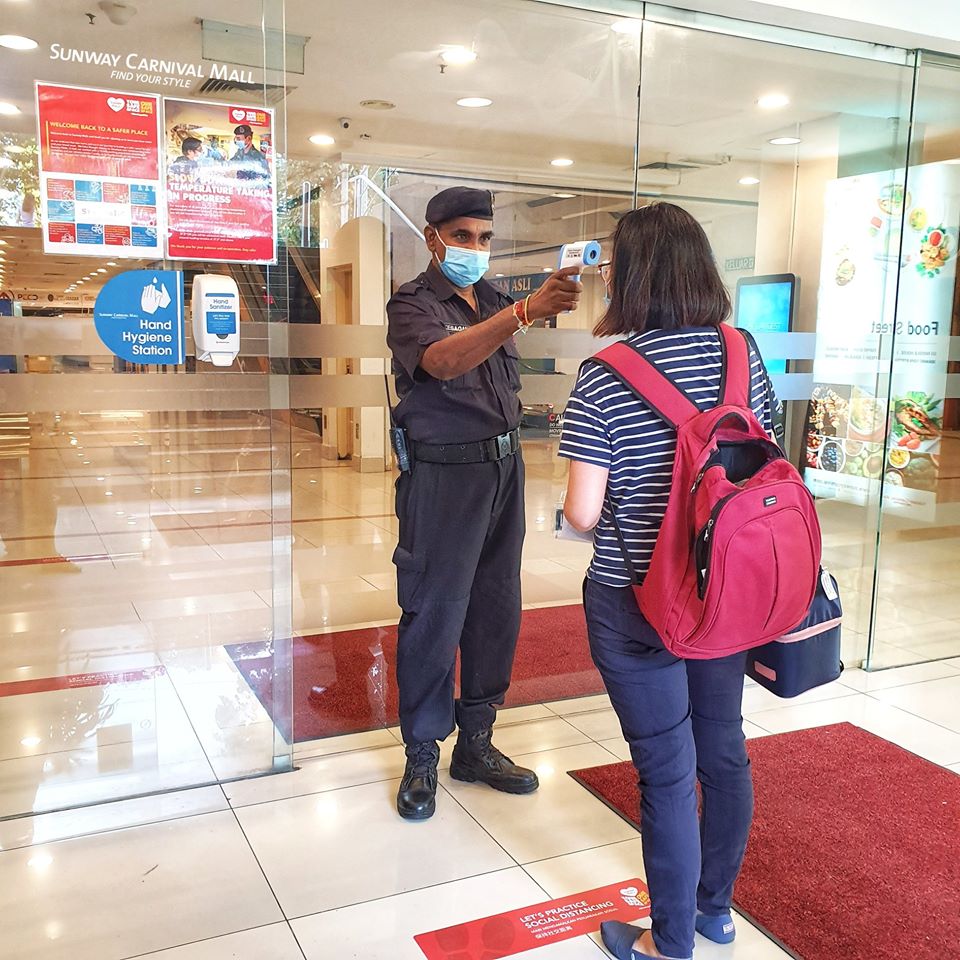 Disinfecting major touchpoints and surfaces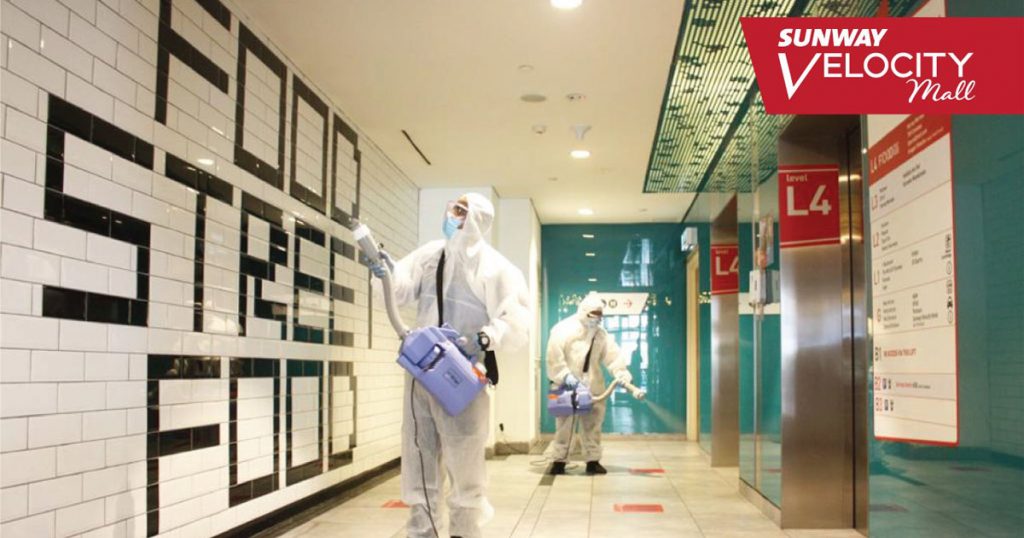 Sanitiser stations have been placed at various areas throughout the malls, and all frequent touchpoints such as handrails, lift buttons as well as door handles are sanitised every 45 minutes to prevent germs and bacteria from spreading.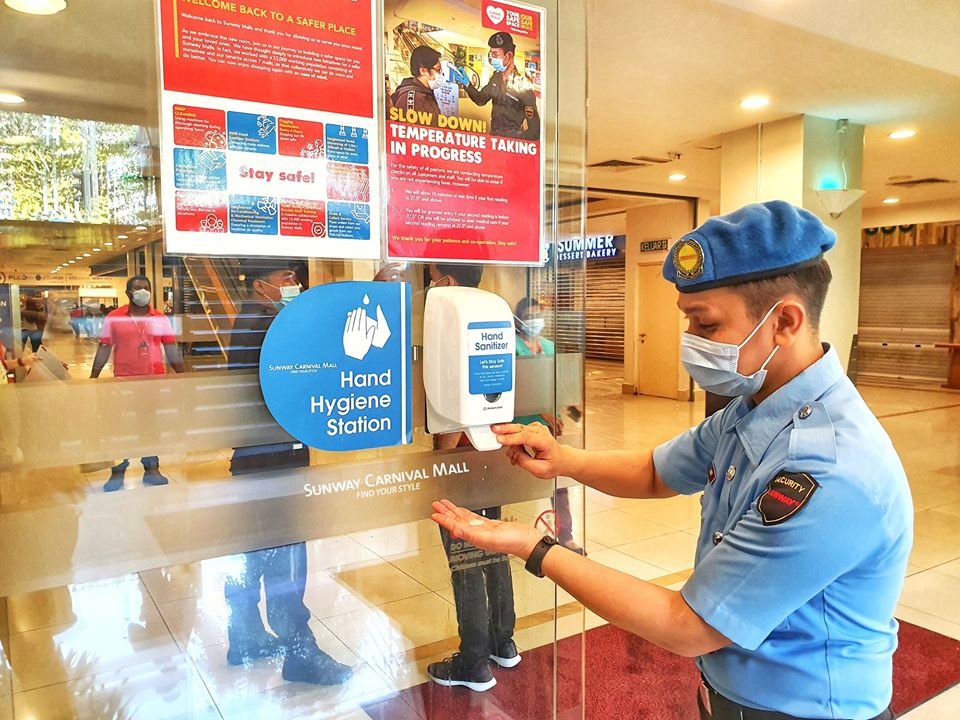 To ensure play areas and all child-friendly amenities are germ-free, Smart Coat is tasked to coat all surfaces in designated spaces using Smartcoat Nano Coating Technology.
Friendly reminders are also placed throughout the malls for shoppers to practice good hygiene and social distancing while in queues or dining in restaurants.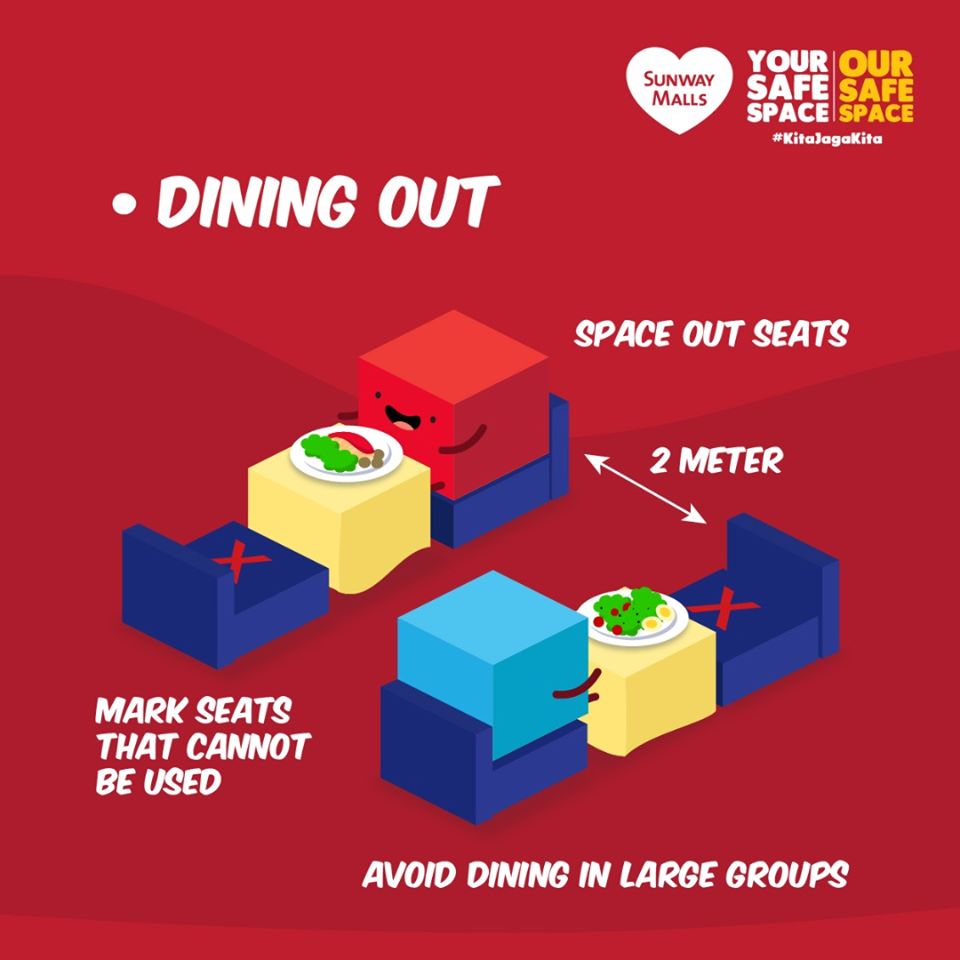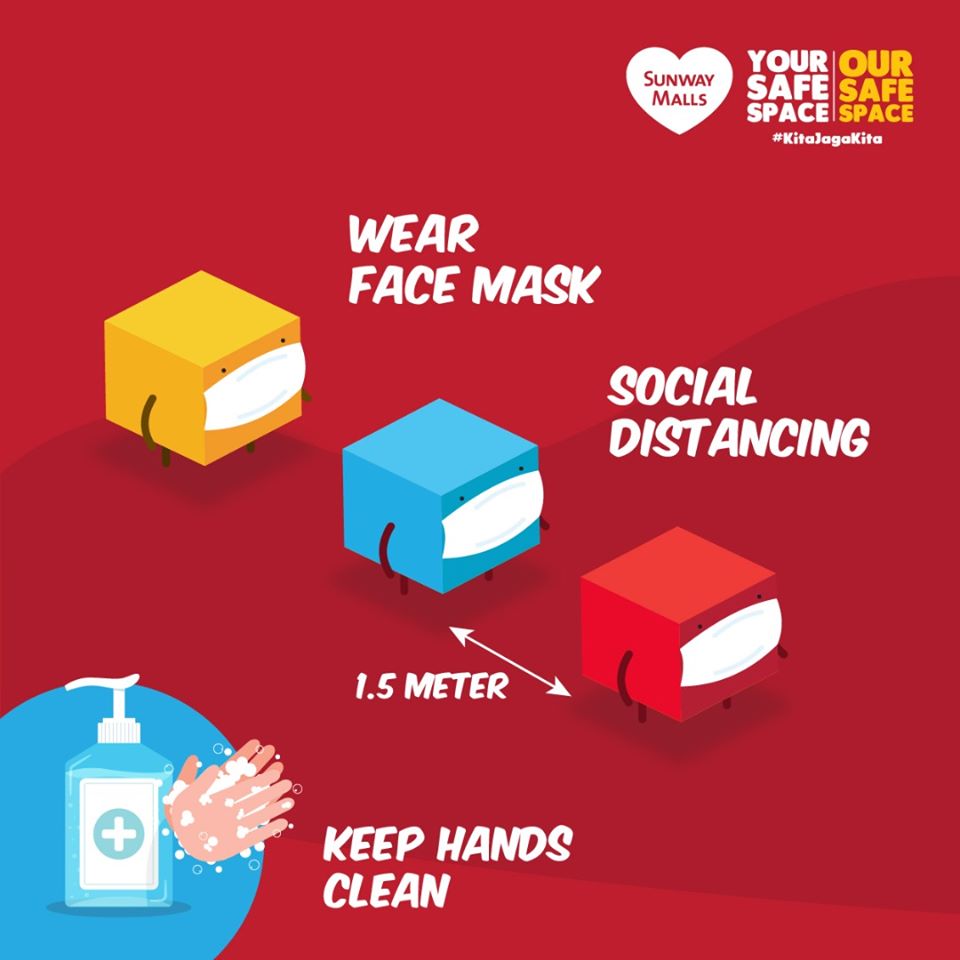 Sunway Healthcare: Treated with care
Sunway Medical Centre at Sunway City Kuala Lumpur and Sunway Medical Centre Velocity have also stepped up to the plate to keep our patients and healthcare colleagues safe.
Tents are set up outside the hospital to separate high risk and low risk patients. This is also implemented inside the hospital to separate the two groups.
All employees wear masks at all times, and temperature monitoring is carried out daily. Staff with a higher temperature than normal are requested to stay home and take the necessary steps to get better.
Showering facilities are provided to all staff, and those responsible for screening the public are required to shower post duty. All hospital staff are trained to put on and take off their respective Personal Protective Equipment (PPE), to use PPE with powered, air-purifying respirator (PAPR) during intubation procedures that involves additional layer of protection such as an aerosol box, and also to follow modified Standard Operating Procedures for enhanced safety.
The number of entry points are restricted – visitors and patients are required to declare their health and travel history prior to entry. Except paediatric patients and emergency cases, visitors are advised to bring only one guardian during clinic consultations.
All areas in the hospital are sanitised every hour, with extra emphasis in the Emergency Department and frequent touchpoints such as lifts, chairs and doors.
Theme Parks: Never too safe, too soon
Though no green light has been received from the governing authorities to fully resume operations just yet, this has not stopped Sunway Theme Parks from ramping up their precautionary measures since January this year in combatting the pandemic.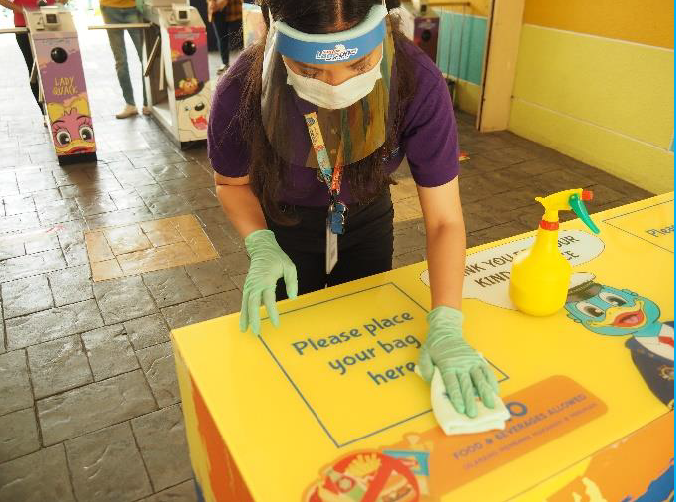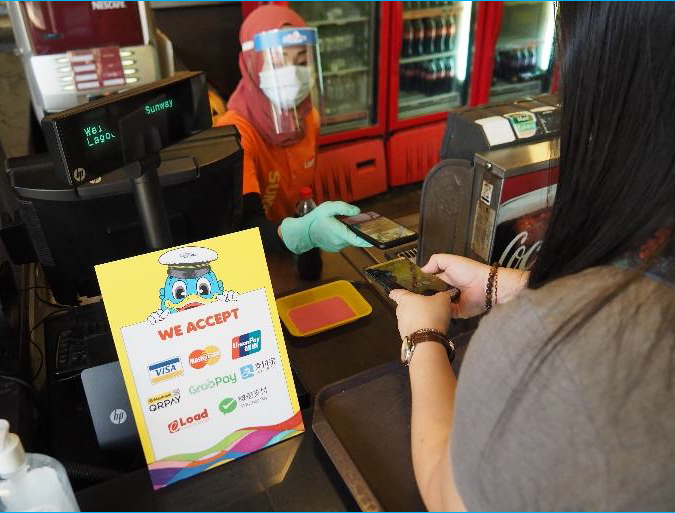 All staff are required to fill in a digital self-declaration form implemented group wide, have their temperatures taken upon entering theme park, be disinfected via the park's disinfectant chambers, wear face masks at all times (staff on duty at high touch points area to wear additional face shields and gloves) and practise social distancing at stations, locker rooms, washrooms and staff canteens.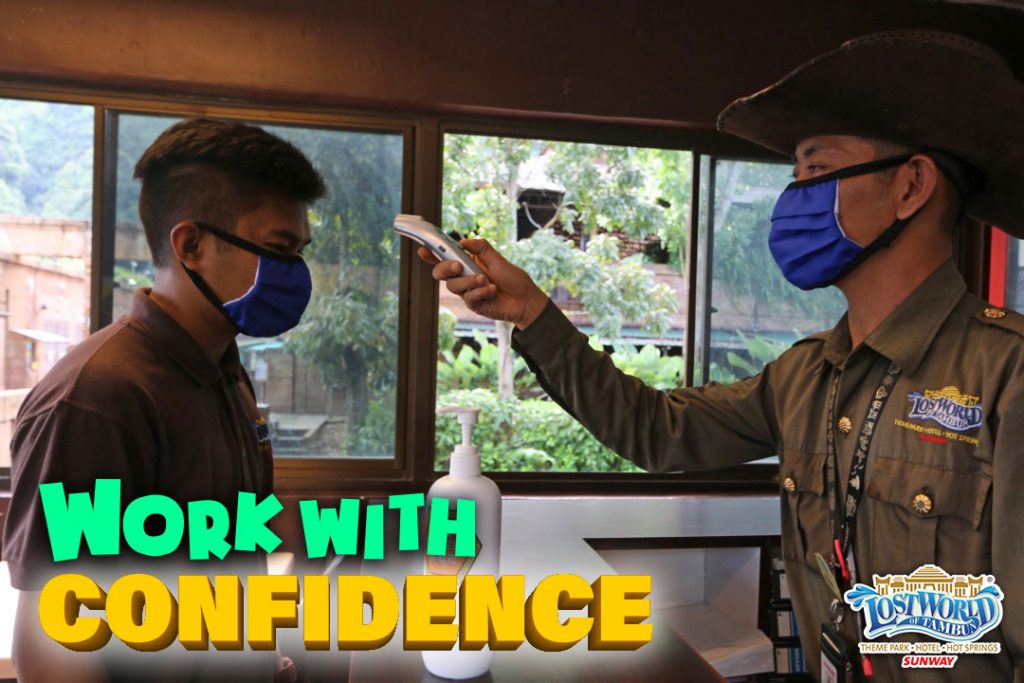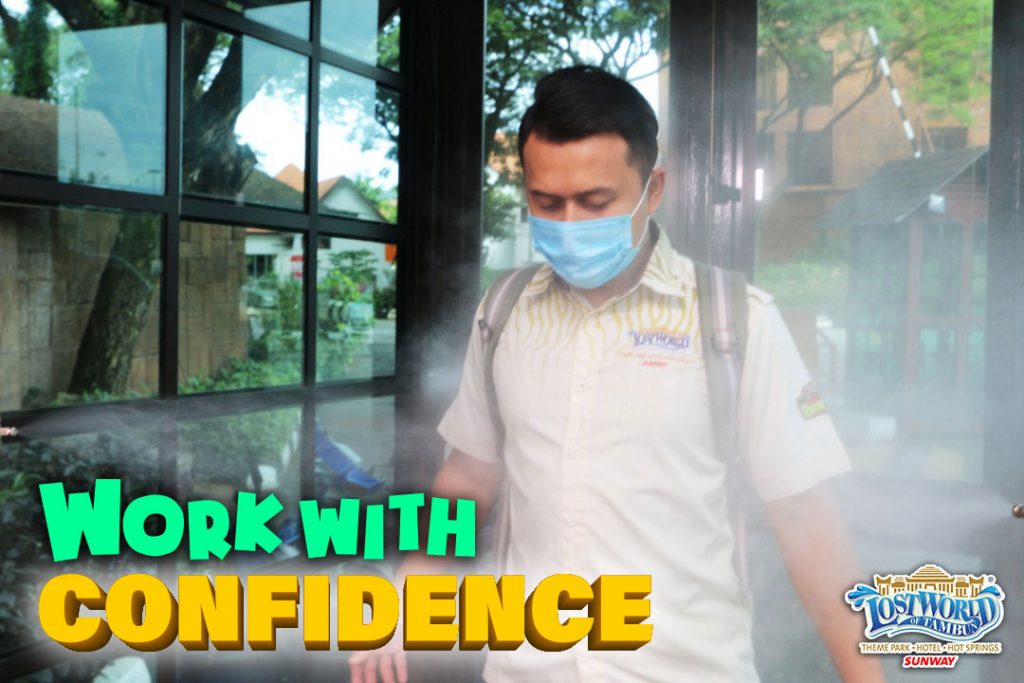 Hand sanitiser will be provided to guests before and after feeding the animals at both Sunway Lagoon and Lost World of Tambun's wildlife parks.
Zootastic news!
You can now rekindle with our furry friends and roar with them! Time to get wild! Grab your tickets from as low as RM32.
Consistent water testing by an independent third-party water quality control contractor is also carried out to check the quality of the water at the waterpark attractions.
Sunway Hotels & Resorts: Rest and Relax with Complete Peace of Mind
Sunway Hotels & Resorts have also implemented a 'Sunway Safe Stay' programme commitment with five main pillars of safety and hygiene. This covers almost 30 protocols to ensure the wellbeing of all guests and staff, from floor markers to hotel furniture rearranged to ensure social distancing is observed and enforced throughout the hotel.
Pillar 1: Guest Contact
All guests are required to wear their own face masks while within the hotel's indoor premises such as main lobby, restaurants and function rooms, and are to undergo temperature checks at all hotel entrances.
Partitions are placed at the front desk for an extra level of precaution, contactless services such as self-check-out are encouraged, and guests can opt for room service as well. All complimentary shuttle services have been temporarily suspended, and the hotel concierge can assist in arranging private transportation for guests.
Pillar 2: Hygiene Protocols
Daily briefings are carried out and the cleaning frequency at all high-touch point areas are increased such as lobbies, front desk counters, elevators, door handles, handrails, public bathrooms and even hotel guests' vehicles. Sanitising stations are placed throughout the hotel for guest convenience, and all guest rooms will go through stringent sanitisation before and after their stay.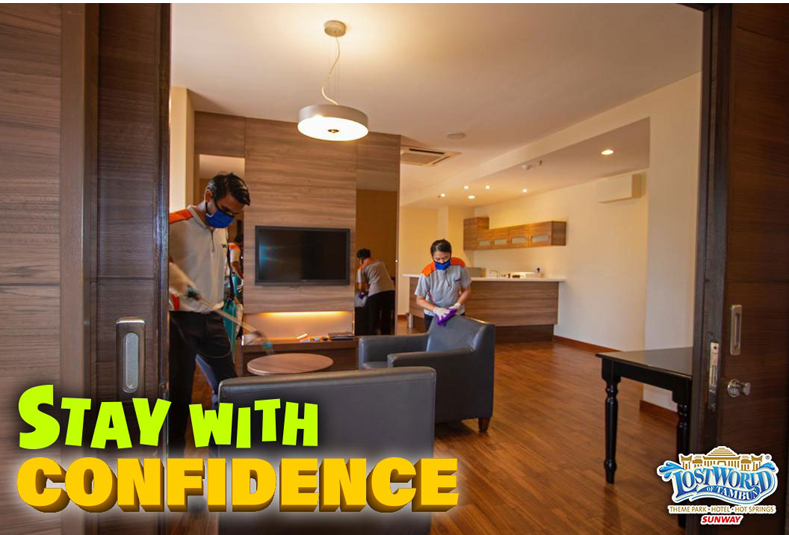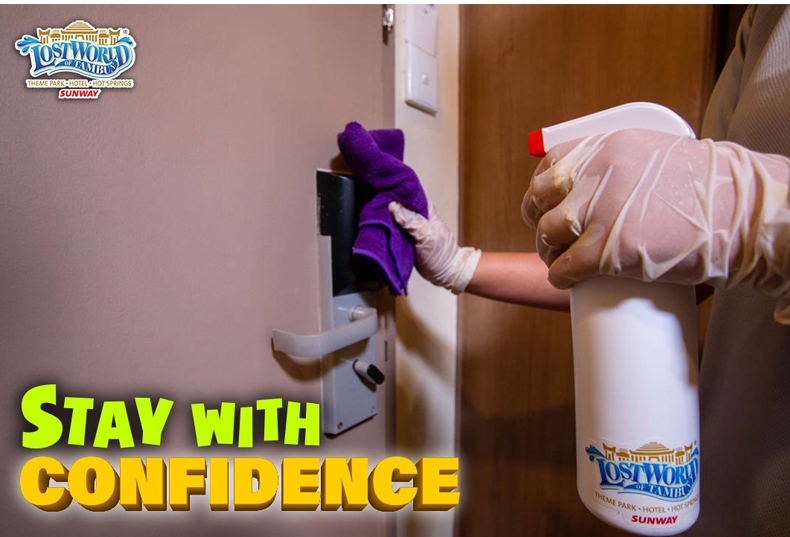 Guests can also request to not have any hotel staff member enter their room during the stay, and all leisure facilities including the swimming pool, spa and fitness centre remain closed until further notice.
Pillar 3: Food Safety & Events
All kitchen staff handling food and beverage are required to wear gloves and masks at all times when working or preparing food, and all chinaware, glassware and cutlery are sterilised. Event organisers are strongly advised to take necessary precautions when organising events at the hotel and maintain a registration list with attendee contact details for contact tracing.
Pillar 4: Booking & Cancellation Policy
The hotel is allowing quests to change or cancel their reservations, with cancellation fees waived for hotel bookings up until 31 December 2020. Changes to existing reservations are subject to availability, and guests who have booked via travel agents or other third-party travel professionals are advised to contact their booking provider for information on their respective policies.
Pillar 5: Workplace Safety Protocol
The daily frequency of cleaning high-touch areas such as staff entrances, locker rooms, laundry rooms, staff restaurants and offices have been increased. In the event of a COVID-19 case in the hotel, the team will work in hand with the Sunway Group's Crisis Response and Recovery team to activate the relevant protocols and work with local health authorities to carry out the necessary actions. Temperature scans are carried out daily and declaration forms are put in place for all hotel vendors and contractors before entering the hotel premises.
Menara Sunway: Workplace safety SOPs
At group level, a Sunway Crisis Management Team (SCMT) was formed to ensure all employees are guided accordingly and adhere to the Sunway COVID-19 Guidelines and Preventive Measures implemented. Amongst the key measures for staff to follow is the daily temperature screening prior to entry, wearing face mask at all times and observing staggered working hours.
All meetings are held virtually, even if the attendees are present in the office. Visitors are generally not allowed, but if absolutely necessary, they will have to complete and submit the Sunway Group Visitor Declaration Form at least 48 hours prior to their visit. Only visitors that checked all the requirements are allowed to enter.
To reduce congestion while queuing for food during lunch, Sunway developed its own online and mobile app booking system for its staff cafeteria, so employees are required to use that system to order their food, and pay using e-wallets or debit cards. No dine-ins are allowed and temperature screening will be done prior to entry.
Although the number of positive cases has dwindled to double digit, the possibility of resurgence is still high. As we celebrate these little wins, it is still up to us to remain vigilant and do our part in keeping ourselves and others safe. 
Stay informed through reliable sources such as the official websites of our local MOH and the WHO.
< Previous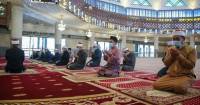 A Fight for a Better Aidilfitri
Next >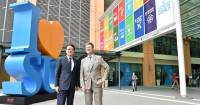 "Quo vadis" the post-pandemic world?