Sunway X Huawei: Upping Digital Innovation
4
-min read
As Sunway strives to accelerate its digitalisation efforts throughout its business divisions, this MoU with Huawei will focus on developing the Sunway Digital Innovation Programme, driving digital transformation across all its business units and to be a key player in the digital space.  
From healthcare to education, Malaysia has started integrating digital technologies into all areas of its economy. This allows our nation to firmly establish ourselves as the "Heart of Digital Asean", serving as a regional digital powerhouse among global champions.
Sunway and Huawei have come together to sign a memorandum of understanding (MoU) to develop and advance the Sunway Digital Innovation Programme, accelerating the Group's digital transformation efforts.
Sunway and Huawei are no strangers to each other, with the partnership commencing in 2020, Malaysia's first tripartite collaboration between Sunway, Celcom, and Huawei, further establishing Sunway as the regions' model smart sustainable township, offering solutions in the areas of public safety and security, telehealth, e-learning, hospitality, leisure and retail experience with 5G connectivity.
As the world moves rapidly towards a fully connected and digital era, it is important that conglomerates in Malaysia understand the importance of digital transformation and continues to embrace the digital shift.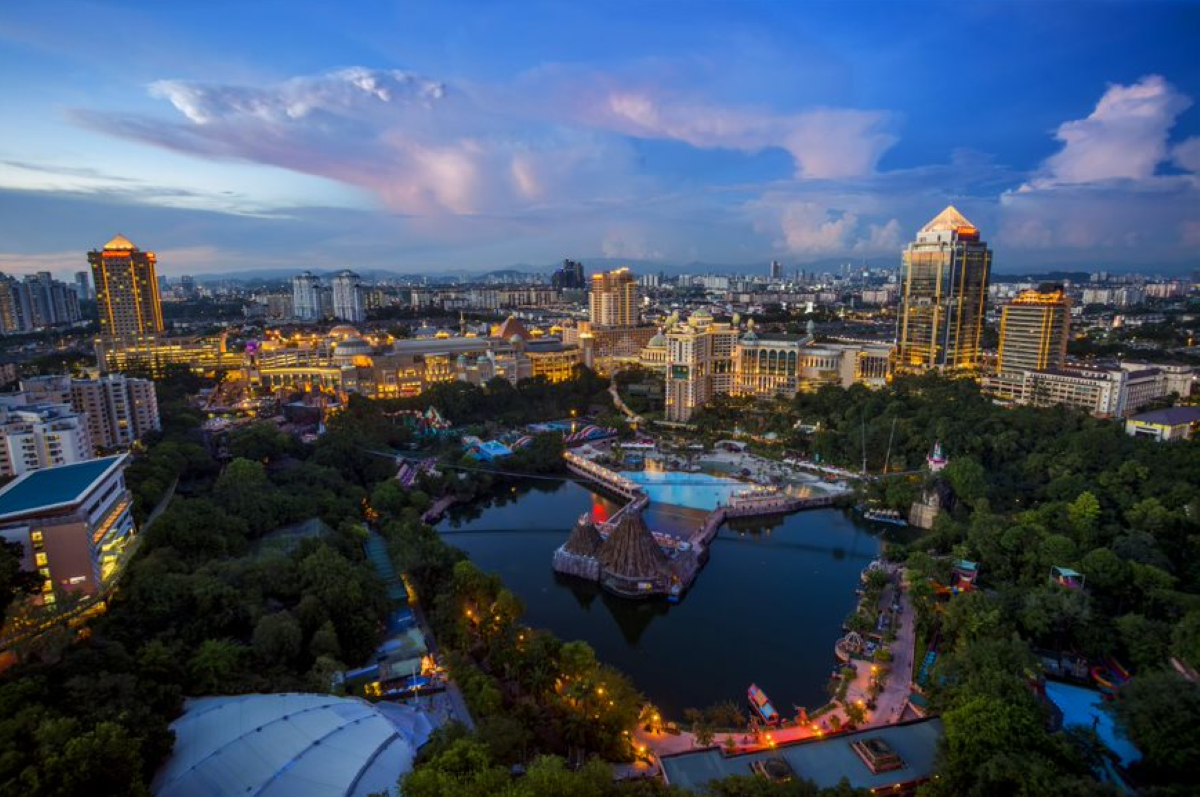 Hence, Sunway understands that partnerships with external organisations is key to digital innovation and transformation. To continue the momentum, Sunway and Huawei will dive deeper into exploring the potential for Huawei to drive new digital service initiatives through the Sunway Digital Innovation Programme.
Playing To Their Strengths
Among the key areas of development at the outset of this collaboration include FinTech, Big Data, Machine Learning, Digital Growth Platforms, Go-To-Market Enablement, and Cloud Infrastructure Modernisation, all of which are supported by Huawei's advanced technology, ecosystem, and digital innovation capabilities.
Sunway Shared Services will manage all information technology (IT) support functions for Sunway business divisions while delivering standardisation, consolidation, and optimisation of IT resources across the Group.
"We are excited to work closely with Huawei, a leading global provider of information and communications technology (ICT) infrastructure, to co-engineer and co-build new digital service initiatives for Sunway, in alignment with our commitment to the United Nations Sustainable Development Goals as well as our ESG goals. We look forward to seeing the innovative outcome of this collaboration and how it will fuel Sunway's thriving ecosystem." – Kevin Khoo, chief information officer of Sunway Group
With the partnership built on the solid foundation of both corporations' digital innovation capabilities, it will enable both parties to reach greater heights in the technological space.
Chief executive officer (CEO) of Huawei Malaysia, Michael Yuan, shares that as a global technology leader, he believes that Huawei is well-positioned to propel Sunway Group into a digital conglomerate.
"The Sunway Digital Innovation Programme is certainly the right move, as digitalisation will make the organisation more relevant and more competitive than ever before in this digital age. Huawei remains committed to working with customers and partners to integrate core business scenarios with ICT technologies and to accelerate industrial digitalisation as well as upgrades through scenario-specific, innovative solutions. We believe this is key to the digitalisation of the industry." – Michael Yuan, CEO of Huawei Malaysia
Connecting Innovation with Digital Maturity
It is our aim to leverage digital technologies and capabilities to improve processes, engage talent across the organisation, and drive new innovative business models, which define the culture and DNA of Sunway in sustaining innovation and provision of resources on the digital journey.
This collaboration between Sunway and Huawei Malaysia further underscores Sunway's priority towards digital innovation through investments in talent, resources, and infrastructure while also being committed to remaining sustainable, resilient, and relevant in the ever-changing environment.
Some of the initiatives implemented internally across Sunway's business divisions include:
The use of Intelligent Automation (IA), increasing capability and efficiency across all processes.
The implementation of a "virtual" workforce that consists of 27 robots, freeing up time and energy for employees to manage higher value-added tasks.
The movement of conventional filing from storeroom to online, enabling easy file retrieval.
There is an increasing need in the "new normal" to focus on maximising new digital solutions through innovation to advance. With that, Sunway commits to continue creating a culture for innovation in the digital age through dynamic and developed partnerships such as this alongside Huawei Malaysia.
"From small and medium enterprises (SMEs) to large conglomerates and multi-national corporations, Huawei has had the privilege of helping companies all over the world future-proof themselves to remain relevant and become more resilient in this digital age. We are excited to journey with Sunway for their transformation and look forward to seeing what we can achieve together." – Lim Chee Siong, vice president of Cloud and AI of Huawei Malaysia
< Previous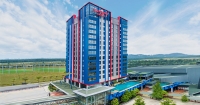 Sunway's First Hotel in Malaysia's Southern Region Welcomes Guests
Next >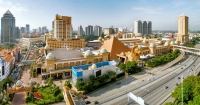 From Blueprints to Malaysia's Favourite Landmarks