Our Brand Evolution since 1974
7
-min read
Brands need to evolve to stay relevant—and so does their identity. What was plush and attractive in the 1950s, may not have the same impact in the present day.

Sunway is no different. As we have gone through various transformations from a "brick-and-mortar" company, to one of the region's largest conglomerates boasting 13 business divisions and Malaysia's model smart sustainable city through our flagship township – Sunway City Kuala Lumpur, our identity, too, has also come a long way.
If history has taught us anything, it is that change is constant.
And that is the story of life – to evolve, to move with the times as seasons change. In business, this is even more prevalent – transform, or risk survival; disrupt, or get disrupted.
From Starbucks to Levi's, Apple to Microsoft and Shell, these global and household brands have gone through constant rebranding exercises – from the tweak of a line or a curve, the change of messaging, the modernisation of their logos, these brands can boast fascinating stories of their brand journey.
Here is our brand story.
Laying the Foundations
Tin. Quarry. Construction. You cannot get any more "Brick-and-Mortar" than that.
Established in 1974, Sunway's first logo reflected the Group's humble beginnings as a "Brick-and-Mortar" company.
This is further epitomised in our logo, utilising earthy tones of brown and yellow that represented Sunway's core businesses at that time, namely construction, tin mining and quarrying.
The connotation of "brick-and-mortar" beginnings may be associated with "harming the planet", extracting minerals and resources, all for the sake of profit.
This is quite the contrary. Sunway is established on the principles of sustainable development and nation-building, with the value of "sustainability" inculcated in all that we did (and do).
"In all that we do, we must improve the quality of life and society, contributing towards making our community and nation a better place for future generations," said Sunway Group founder and chairman, Tan Sri Sir Jeffrey Cheah
The very foundation of Sunway City Kuala Lumpur today is the green "tapestry" that makes up the lungs of the city. – a brainchild of our founder and chairman Tan Sri Sir Jeffrey Cheah, who expounded his vision, thoughts and dreams of transforming this piece of land into a magnificent wonderland.
Through decades of ecological and environmental restoration initiatives, we have grown a mini-jungle in SCKL's backyard, ultimately fulfilling our chairman's vision to turn this desolate wasteland into a wonderland, cultivating a thriving biodiverse ecosystem, brimming with flora and fauna.
Fast forward to 2022, it is the heart and lungs of the smart sustainable, low-carbon city that we know of today, becoming a blueprint for our Sunway townships nationwide and cities in this part of the world.
SCKL is now self-sustaining and absorbs more than 500 tonnes of CO2 annually.
As Sunway was in the midst of transformation during the 90s, it turned heads and opened up new developments and expansion opportunities for Sunway.
One such expansion is Sunway Property. Through extensive greenery restoration and with SCKL situated at the heart of Petaling Jaya, the demand for properties was high, and even once-cynics of Sunway were turned into believers.
Thus, through continuous development of the township and with residents settling in to the city, the wheels of our chairman's vision were set into motion – a township that would allow us all to "live, learn, work and play in a safe, comfortable and sustainable environment".
Our nation-building efforts did not stop there. In response to the public's plea for better and more accessible educational opportunities, Sunway College was established.
By collaborating with world-renowned universities, and offering twinning degree courses from Australia, the UK and the US; courses such as computer science, business administration, accounting and economics – which were considered "elite courses" –  are now affordable to the average Malaysian student.
This shows that everything comes full circle – through our beginnings as a "Brick-and-Mortar" company and using the precious minerals that Mother Nature has given us, so too must we use it for a greater purpose, giving back to the people and planet.
This shows that long before the two said concepts became the benchmark for top developers, conglomerates and companies across the nation and in the world today, it was our definitive baseline when Sunway Group first took flight.
Though as time went by, and our position as a brand solidified, so did our logo to exemplify this transformation.
Moving Up in the World
As Sunway Group expanded its businesses, the logo naturally followed suit.
The next iteration in 2006 saw the Group adopt a new progressive 'S', in the shape of two interlocking open facing palms signifying collaboration, teamwork and progressiveness; whereas the vibrant colours of yellow and orange symbolised action, warmth and passion.
In addition to expanding our business and enhancing further collaborations across the Group, this was also in line with how we bolstered our efforts to reach out to our communities through our CSR programmes on both a local and national levels.
As we grew from strength-to-strength on the business end, the Group was – and still is – in a unique position to make a lasting impact on the lives we touch through our CSR programmes, acknowledging that there was more than one way to contribute to nation-building.
Hence, we grew, not just upwards, but outwards towards our communities and the nation. Starting from Group-wide recycling projects, to our three main pillars of community enrichment, education and healthcare as well as establishing the #SunwayforGood initiative; this is how we play our part in building a more equitable and resilient world – today and for generations to come.
Since its inception, #SunwayforGood has touched the lives of over half a million beneficiaries, and aims to positively impact millions more across the country in the lead up to Sunway's 50-year milestone in 2024 underscored by its core values and purpose-driven commitment.
Where We are Now
The "Sunway red" was then implemented in 2014, Though a simpler and a more minimalistic look, its significance cannot be understated.
Underscored by our core values of Integrity, Humility and Excellence, this latest iteration was designed with a fundamental goal in mind – to illustrate passion, energy and a bold vision to build a better nation for all.
The latest logo represents the company's fourth since its inception in 1974. Designed internally, the logo retains the originality of the Sunway brand, and represents the identity of the brand's biggest asset – our people.
The name "SUNWAY" was given emphasis, with other elements removed, as a testament to the trustworthy brand it has been associated with for almost 50 years and our vision to be Asia's model corporation in sustainable development and innovating to enrich lives for a better tomorrow.
The bold typeface represents the Group's characteristics of strength, solidity and confidence whereas the red denotes passion, energy and represents a strong foundation and a bold vision, befitting of a company heading into its 50th anniversary in 2024.
In addition, it has a practical use too.
As one of Southeast Asia's leading conglomerates with core interests in real estate, construction, education, healthcare, retail, and hospitality, we wanted a logo that can be incorporated across our 13 business divisions, something to really tie in all our divisions under one mother brand.
And through our latest logo edition, we have found it.
Looking Ahead
If there is one thing to take away from this piece, it is this.
As we look towards our 50th anniversary in 2024 and beyond, the Sunway brand pledges to always create a more sustainable future for all.
From building smart sustainable townships and CSR initiatives, to our commitment to nation-building and our journey to Net Zero by 2050, we always look to step up our game and find new ways to serve you better.
Through our commitment to the United Nations Sustainable Development Goals, and continuously aligning them with our environmental, social and governance (ESG) targets, this is part of our corporate strategy and social responsibility towards driving the Group's long-term success and deepening our commitment to nation-building towards a brighter and greener tomorrow, leaving no one behind.
In the words of our founder and chairman, Tan Sri Sir Jeffrey Cheah, "we are all in this together."
Our logo exemplifies that.
< Previous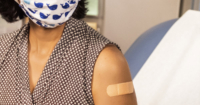 Do I Have COVID-19 or the Flu?
Next >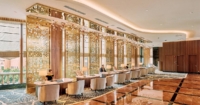 Malaysia's Dream Vacation, Reimagined