Sunway Commits National Day Advertising Funds to Help B40 Community
5
-min read
Sunway Group commits its advertising funds for National Day and Malaysia Day this year to help those hit hardest by the pandemic.

Through this initiative, Sunway Group hopes to reach out to some 2,100 B40 families across Malaysia to aid the underserved communities.
What does Hari Kebangsaan and celebrating our nation look like to you this year?
For us at Sunway, the answer is simple: to continue reaching out and assisting those in need, where they need it most. In order to achieve this, Sunway Group is celebrating National Day by redirecting our advertising funds towards provisions for the needy.
This year, we will do away with the usual celebratory or heartwarming video production to highlight the multicultural tapestry of our nation. Instead, we'll be channeling the funds via our #SunwayforGood Food Bank initiative to distribute more than 25,000 kilogrammes of food or grocery items to aid some 2,100 B40 families across Selangor, Kuala Lumpur, Perak, Penang and Johor between the National Day and Malaysia Day period.
"The prolonged Movement Control Order to curb the spread of COVID-19 this year has worsened the economic impact for B40 communities in our country. Unemployment is rising and the situation is expected to worsen before it gets better. Together with our people at Sunway and our NGO partners, it is our hope that this gesture of committing our advertising funds to help build resilience among those made vulnerable under these trying circumstances will reaffirm the spirit of unity and patriotism on this Hari Kebangsaan that cuts across racial and religious lines," – Sunway Group deputy executive chairman Tan Sri Datuk Seri Razman M. Hashim.
Shouldering the burden together
To carry out this herculean effort, Sunway has partnered with various NGOs to ensure the success of this initiative. One of our partners, the Development of Human Resources for Rural Areas (DHRRA) will help identify some 1,000 B40 families in need in Selangor and Perak and deliver groceries as well as basic necessities directly to them.
In Kuala Lumpur, Sunway will be working with DHRRA and Adab Youth Garage to purchase and deliver provisions to more than 200 B40 families in the city.
Up north in Penang and down south in Johor, we are collaborating with both Kechara Soup Kitchen and Malaysian Red Crescent to provide food aid to hundreds of B40 families below the poverty line.
Some of the essential provisions that will be distributed to the families include rice, salt, condensed milk, sugar, coffee, oil and canned food such as sardines and tuna, as well as close to 170,000 sachets of coffee provided by SUPER Coffee.
Sunway believes in creating deep impact in the communities with our CSR work. This initiative builds on last year's #SunwayforGood food bank efforts where more than 60,000 kilogrammes of food were distributed across the country. Under the #SunwayforGood umbrella, the food bank initiative promotes sustainability and social responsibility through three core pillars of education, healthcare and community enrichment, aligned with the Group's commitment to the UN-sustainable development goals.
Since its inception, #SunwayforGood has touched the lives of over half a million beneficiaries, and aims to positively impact more than one million Malaysians by 2030.
Bigger impact in a concerted effort
Adding to the Group's effort, other Sunway business units across Malaysia also join forces by contributing to the bigger picture.
Sunway Malls is pushing forth a combined effort that will involve public contributions and tie-ups with NGOs via the food bank as well. All seven malls are targeting a collective goal of more than 3,000 kilogrammes of food aid to be collected and distributed to B40 communities in need.
Aside from food aid, Sunway Malls also believes that the livelihood and business survivability of their retailers are equally important. This has led to the conceptualisation of the Sunway Malls SME Retailers Relief Financing Programme, where Sunway Malls is set to facilitate up to RM200 million in working capital to assist these retailers.
With financing facilities provided by RHB Banking Group and Credit Guarantee Corporation Malaysia Berhad made available to retailers across its seven malls, qualified retailers can apply for financing facilities of up to RM500,000 to support their business and cashflow throughout the various lockdowns. Since the onset of the pandemic, Sunway Malls was the first in the country to announce a 14-day rent waiver for their retailers, among a number of other initiatives designed to ease the financial impact caused by the pandemic.
In the healthcare sector, Sunway has committed almost RM60 million in the fight against the ongoing pandemic, having provided the government four vaccination centres spanning close to 200,000 square feet for free up to 12 months. This has enabled more than 350,000 vaccinations across all Sunway's network of vaccinations to be carried out, in line with our bid to achieve widespread vaccination coverage in such a crucial period.
As we gear up for our 64th National Day, Sunway Group aims to impact more lives through our various efforts during this period, wishing for a brighter tomorrow for all who call Malaysia their home.
From all of us at Sunway, Selamat Hari Kebangsaan and Happy Malaysia Day!
< Previous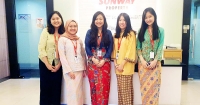 Why Millennials Should Care about ESG
Next >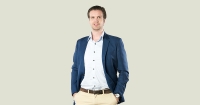 Have You Ever Dreamt of Changing a City?