Sunway Launches "Ke Sana Ke Sini Ke Sunway" Campaign to Boost Domestic Tourism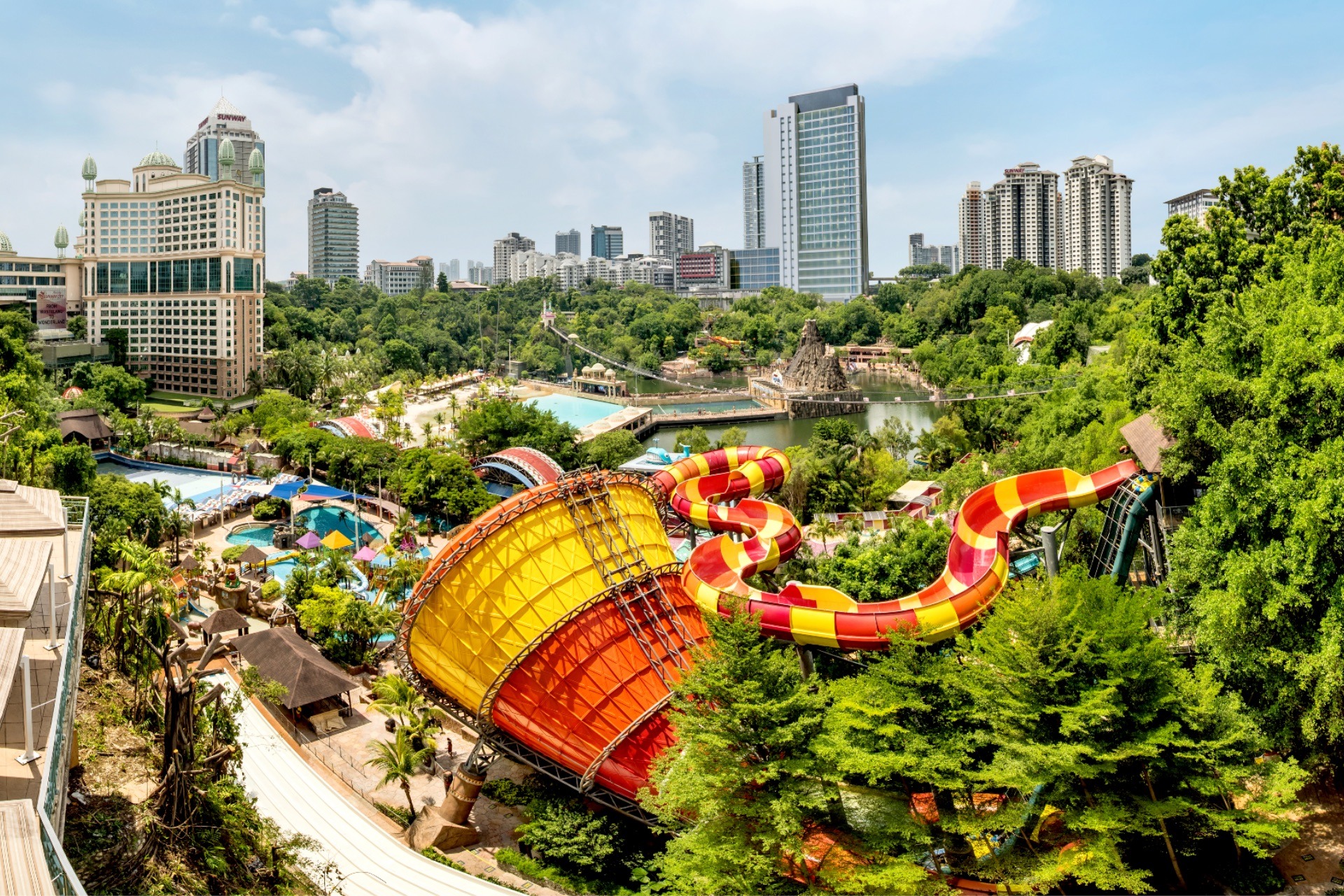 Sunway City Kuala Lumpur,30 June 2020
Sunway advocates safe fun family travel domestically with enhanced safety measures
Following the announcement of the opening of most sectors, Sunway has announced today that it will be launching the "Ke Sana Ke Sini Ke Sunway" campaign on 6 July 2020 as an initiative to boost domestic tourism.
Sunway Malls and Theme Parks Chief Executive Officer HC Chan said, "Malaysia has fared well thanks largely to the containment efforts by all Malaysians in wake of the pandemic.
"To encourage domestic tourism, Sunway is offering the Ke Sana Ke Sini Ke Sunway, as attractive package for much needed rest and rejuvenation in Sunway City Kuala Lumpur. As a key tourism player, we also need to play our part in restarting tourism domestically.
"This very attractive package for the locals, is also in line with the government's effort in boosting tourism with the announced RM1,000 tax relief for domestic tourism. Many would be able to have fun and value-for-money vacations with family and friends at the Amazing Sunway City Kuala Lumpur."
The campaign will feature a limited number of exclusive tourism packages at a great price of 70% off its actual value at the internationally renowned Sunway City Kuala Lumpur.
At the rate of RM499, the Ke Sana Ke Sini Ke Sunway package includes a two-night stay at Sunway Pyramid Hotel for two adults and two children, entrance tickets to Sunway Lagoon for two adults and two children, and welcome treats and Family Fun Activity vouchers worth RM200 from Sunway Pyramid. The original value of this package amounts to RM 1,599. Customers can purchase the package from 6 to 20 July 2020 and utilise the package to visit Sunway City Kuala Lumpur from 7 July to 31 October 2020.
The campaign launch is timely as Sunway Lagoon Theme Park will be in full operation and opening its doors to the public on 4 July.
The Government has allowed for interstate travel during the recovery movement control order (RMCO) period from June 10 and August 31.
To find out more about the Ke Sana Ke Sini Ke Sunway packages, please log on to https://www.sunway.city/kesanakesini.
Safety First
As businesses gradually reopen in RMCO, Sunway has also placed hygiene and safety as it top priority and implemented stringent measures across its premises to protect its staff, visitors and the community.
All Sunway premises including Sunway Pyramid Mall, Sunway Pyramid Hotel and Sunway Lagoon Theme Park which are in the Sunway City Kuala Lumpur township upholds strict safety and hygiene best practices and policies.
The protocols in place are in line with the recommendations by the Ministry of Health and the World Health Organisation.
Shop Safe at Sunway Malls
In line with Sunway Malls' "Your Safe Space, Our Safe Space" motto, stringent measures have been enforced at all of its seven malls nationwide. Social distancing is enforced, regular checks are being conducted and all staff and tenants have gone through holistic education and training for the enhanced hygiene measures.
Periodic cleaning, and enhanced screening and safety checks will be conducted. More than 82 measures are taken as the "new normal" for all of its malls.
Sanitiser stations have been placed at various areas throughout the malls, and all frequent touchpoints such as handrails, lift buttons as well as door handles are sanitised every 45 minutes to prevent germs and bacteria from spreading.
To ensure play areas and all child-friendly amenities are germ-free, all surfaces in designated spaces are coated using Smartcoat Nano Coating Technology. It is an eco-friendly water-based coating that kills viruses, bacteria, mold, and fungal growth as well as enhances indoor air quality. Friendly reminders are placed throughout the malls, with social distancing officers and customer care ambassadors to encourage shoppers to practice good hygiene and social distancing while in the mall.
Play Safe at Sunway Theme Parks
Since January this year, Sunway Theme Parks has ramped up precautionary measures to combat COVID-19. All its staff fill a digital self-declaration form daily, have their temperatures taken and wear face masks at all times.
For visitor safety, online purchases of theme park tickets are encouraged. Hand sanitisers are available throughout the parks, including before and after visitors' animal feeding sessions at the Sunway Lagoon Wildlife Park and Lost World of Tambun Petting Zoo. At the waterpark attractions, a consistent water testing is carried out to ensure cleanliness.
In embracing the "new norm", all queuing and seating areas as well as food outlets will be demarcated to ensure social distancing. All high touchpoint areas are sanitised at every two hours, while theme park rides will be sanitised each time after they are used. Sunway Lagoon Theme Park will officially open all its parks from 4 July onwards.
Best hygiene practices at Sunway Hotels & Resorts
Sunway Hotels & Resorts has implemented the "Sunway Safe Stay" programme with almost 30 safety measures focusing on enhanced hotel cleaning practices, social interactions and workplace protocols to prevent the spread of Covid-19.
All hotel employees must wear protective masks and those handling luggage delivery and food preparation – additional gloves. Social distancing is observed at all times; for instance, queuing areas such as at the front desk, concierge, food and beverage outlets, cashier counters and guest elevators are demarcated.
In public areas around the hotel, the furniture has been rearranged to maintain social distancing. There is also more frequent cleaning of public areas, particularly high touchpoint spots and hotel guests' vehicles for chauffeuring services, using medical-grade disinfectants.
For each room, a notification on the front door will inform guests that a stringent cleaning and sanitising had been performed, with a focus on 10 high touchpoint areas in the room. Guest-room key cards will be disinfected before and after they are used. For safety reasons, guests can opt to not allow any hotel employees to enter their rooms during their stay.
Health and hygiene reminders will be placed throughout the premises. The reminders include proper ways to wear, handle and dispose of masks.
Notice
Please do not alter, sell or redistribute the pictures. All pictures here belong to the Sunway Group.
Contact us for permission