Sunway Named Among Malaysia's Top 10 Most Attractive Employers 2021
The only private sector Malaysian conglomerate in the Top 10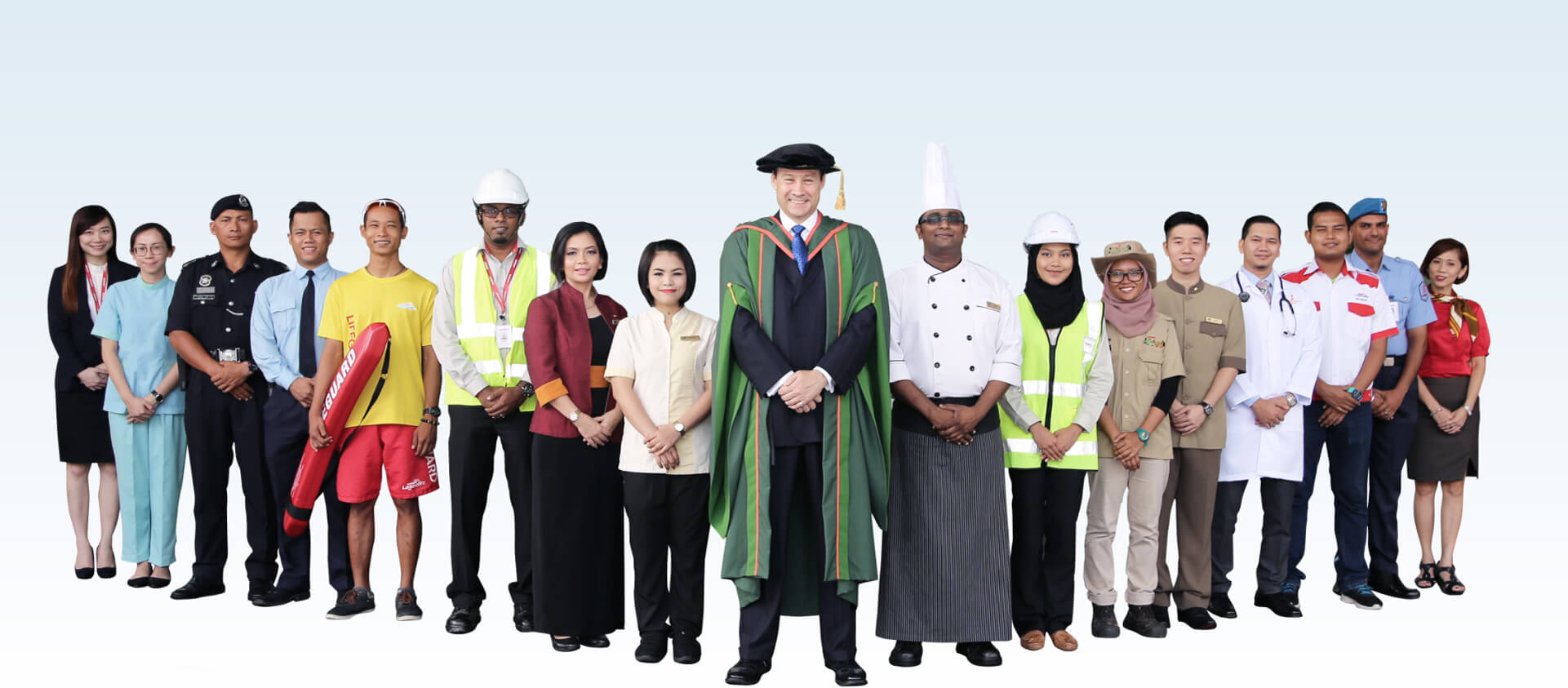 Sunway City Kuala Lumpur,17 June 2021
Sunway has emerged as the only local private sector company in the top ten most attractive employers to work for in Malaysia for 2021, as rated by Ranstad Malaysia, a leading global human resources solutions agency. Sunway made it to the top of the list out of 75 commercial companies.
The 2021 Randstad Employer Brand Research studies job seekers' and workers' perceptions of employers' brands. They look into understanding the employee value proposition factors and drivers.
Sunway Group President Tan Sri Dato' Chew Chee Kin said, "At Sunway, we are committed to meritocracy and diversity in operating our businesses. Being recognised as one of the ten most attractive employers demonstrates that our incessant efforts in attracting, developing and retaining talent are effective and bearing fruits.
We have come a long way in putting together the fundamental building blocks in creating a conducive and healthy workplace for our talent. We also emphasise and promote the value of lifelong learning by encouraging our people to attend trainings and to strive towards attaining their full potential, more so during this unusual period of global pandemic. We are honoured, and will remain committed to continuously encouraging, inspiring, and respecting one of our most important stakeholders – our own people."
Sunway has a staff strength of more than 16,000 across 50 locations primarily in Asia. A nurturing environment, effective leadership and opportunities for socialisation, mobility, physical activities and personal growth are some of what Sunway employees enjoy while knowing they are valued and supported every step of the way.
Employee performance is monitored and measured through a number of feedback opportunities. The organisation cultivates a high-performance culture and offers competitive compensation and benefits package provided as part of its talent management capacity.
In encouraging diversity and inclusive growth, Sunway supports local talent and is committed to local employment that made up 94% of its senior management in 2020. Sunway also maintains an age, race and gender-diverse workforce, which is representative of Malaysia's multi-cultural composition.
Since early last year, Sunway has responded swiftly to the COVID-19 pandemic in keeping its people safe as part of their People-First-Approach. The Prevention, Preparedness, Response & Recovery plan was rolled to ensure the safety of its people.
Efforts include employee engagement through virtual town halls and dialogue sessions with the CEO to address any concerns, and a survey to gain an understanding of employees' well-being with actions taken to address gaps. Sunway also provided a continuous supply of safety kits that included a face mask, hand sanitiser, gloves, face shield and vitamin C; sanitised all offices on alternate days with regular touchpoints sanitised every 45 minutes; sponsored COVID-19 tests for employees and offered free Health Screening Programmes to eligible employees.
During the pandemic, Sunway's Employee Assistance Program (EAP), which includes a hotline for counselling services and further referral provided assistance to employees who require mental health support to manage stress, health issues, family/ financial or other personal problems was especially helpful. Employees who were affected by the pandemic who are non-executives received cash vouchers amounting to RM800 each to mitigate the impact of reduced overtime pay, while frontline employees who had to support operations were provided hardship incentives and meal vouchers. Employees who lived in high-density buildings who tested positive for COVID-19 and quarantined were supplied with groceries and for those living in high-density buildings. Sanitisation of their homes were also undertaken by Sunway.
Sunway's family-friendly policies includes support for working mothers, and childcare subsidies. Sunway's employees are encouraged to integrate work and life through Kelab Sosial Sunway, Employee Health Screenings, and staff discounts.
Sunway Group is also the first Malaysian conglomerate to win three best employer awards at the Aon Best Employers Malaysia 2018 for creating a healthy and conducive working environment where people are empowered to do their best every day.
For more details about Sunway's employer value propositions, please visit: https://www.sunway.com.my/corporate-sustainability/
Notice
Please do not alter, sell or redistribute the pictures. All pictures here belong to the Sunway Group.
Contact us for permission