Sunway Tops Talentbank Graduates' Choice Awards 2023 With Nine Wins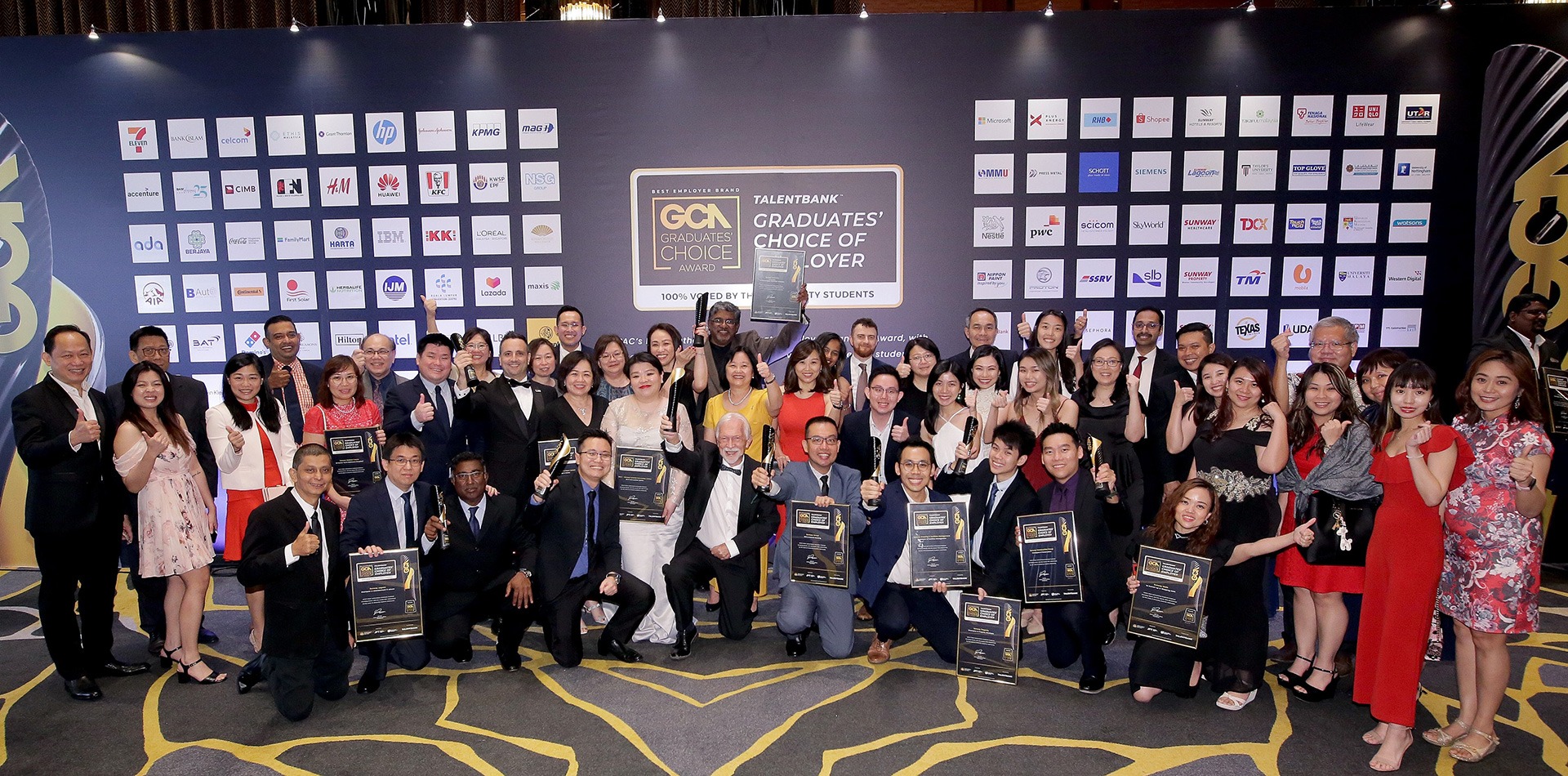 Sunway City Kuala Lumpur,06 January 2023
Sunway clinches the top five positions across nine industry categories, at the recent Talentbank Graduates' Choice Awards 2023.
Of the nine categories, Sunway had the distinction of achieving first place across five categories, namely Property Developer, Facilities Management, Construction, Entertainment & Leisure, and Private Higher Education. Additionally, the group also attained second place in the categories of Shopping Malls, Hotels, and Healthcare; and placed fourth in the Convention Centre category. This marks an overall improvement from last year's achievements at the Talentbank Graduates' Choice Awards 2021/2022, where Sunway took home eight awards.
Sunway was also recognised among the top 25 overall winners in the Most Preferred Graduate Employers to Work for in 2023 category. This marks Sunway's first inclusion in this list since the awards started.
These accomplishments illustrate Sunway's excellence across multiple disciplines, offering fresh graduates the confidence in making Sunway their primary choice of workplace. These awards further reinforce Sunway's distinguished track record as a strong advocate for diversity and meritocracy that provides its people healthy work environments, built on an understanding and nurturing leadership style that promotes growth, career development and work-life balance, among others.
Sunway Group chief human resources officer Foo Shiang Wyne said, "This is an excellent improvement for Sunway in comparison with last year's Talentbank Graduates' Choice Awards as we achieved high rankings across nine categories. All of this was possible because Sunway successfully and continuously provides a healthy corporate culture for all its employees by instilling core values in the workplace – these being Integrity, Humility, and Excellence. Furthermore, we are always looking for ways to improve and better acknowledge our staff's achievements, thereby building a better workplace environment where employees are happy to work in."
Previously, Sunway had emerged as the first Malaysian conglomerate to win three out of 12 Best Employer rating awards at Aon Best Employers Malaysia 2018. Sunway was also the only local private sector company to secure a spot as one of the top 10 most attractive employers in Malaysia, as rated by Randstad Malaysia. In December 2021, the company also won second place as one of the most sustainable employers in Malaysia, according to the Sustainable Employer Index (SEI) by the Sustainable Employer Research Centre.
Established in 2011 and having piloted the Graduates' Choice Awards in 2018, Talentbank has created an avenue for candidates to make the right decision in picking a suitable employer that will continue to help them further hone their skills.
The top employers for each of the 49 categories are selected through a voting process, either online or during Talentbank career fairs, by students and fresh graduates from local public and private universities who register themselves on the Talentbank Graduates' Choice Awards website. the voting results are then audited by the Board of Audit Committees, before announcing them to the public.
Notice
Please do not alter, sell or redistribute the pictures. All pictures here belong to the Sunway Group.
Contact us for permission