A New Outlook: Looking Ahead
2
-min read
The hard work, loyalty and dedication of Sunwayians past and present, helped in making us one of Malaysia's largest conglomerates.
Fellow Sunwayians,
The Sunway Group was established in 1974 and, thanks to the hard work, loyalty and dedication of Sunwayians past and present, we are now one of Malaysia's largest conglomerates. With our 12 Business Units and a staff strength of more than 16,000, Sunway is now involved in a wide range of commercial sectors, in several of which we are the leaders.
Guided by our core values of Integrity, Humility and Excellence, we have achieved remarkable growth over the past four decades. Our commitment to these core values is what helped overcome many of the storms we have faced in the past, and it will serve us well as we head into the future.
This is particularly important at this moment in time, when we are living through what has been dubbed the Age of Disruption. The rapid advance of technology, changing consumer tastes, shifting population demographics and the accelerating transition to the digital age mean that we cannot afford to be complacent.
As we ramp up this initiative in 2019, it may well impact all of you in terms of your work here. I am confident that you will embrace and adapt to these changes, which may require retraining and the learning of skills as well as new structures of organisation. Most important of all, these changes will demand a change in mind-sets. After all, we are in the 21st century. We cannot manage with analogue mind-sets in the digital age.
In addition, we have also begun implementing several initiatives in terms of our HR policies and processes that are aimed at nurturing, fostering, recruiting and retaining talent. When I was at Harvard last year, the president of the university asked me, what was the biggest challenge that Sunway faced as a business enterprise. My answer was simple: "Winning the war for talent."
Ultimately, it is you who will make a difference. We are determined to groom from within, and hire from outside, Sunwayians who are not just capable and competent, but also are passionate about what they do and committed to working hard to realise their goals.
I have challenged our Group HR to make Sunway the number one choice for employment within three years. To help realise this goal, I trust all of you will fully participate in our employee engagement surveys to give us an accurate reflection of the company's work environment, management structure and the issues you face in your workplace.
In this context, it is imperative that we operate as one team, and collaborate closely rather than working in silos. Though we are a sum of many parts, we are still ONE Sunway. Hence, we need to reflect on how we can leverage existing resources across the Group, harness the talent we have to drive innovation, think and act with integrity, and project Sunway as a trusted and desirable brand.
We're all in this together– Tan Sri Dr Jeffrey Cheah AO –
< Previous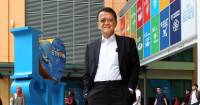 Education reform for a sustainable future
Next >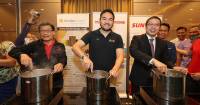 Repurposing to Make a Difference

Warning: sort() expects parameter 1 to be array, bool given in /home/swysunway/public_html/stories/wp-content/themes/Avada/single.php on line 555

This article first appeared in Berita Sunway Issue 64