New Chic Identity
Sunway Pyramid Hotel West renamed Sunway Clio Hotel
< 1
-min reads
Sunway Pyramid Hotel West gets a new identity with the changing of its name to Sunway Lagoon Hotel.
Effective 1 October, the Sunway Pyramid Hotel West, one of our long lines of Sunway Hotels, has embraced its new identity as Sunway Lagoon Hotel, in a move to further differentiate and scale up Sunway Hotels & Resorts' individual hotels and offerings.
Built within the Sunway City integrated development with a gross development cost of RM380 million, the 26-storey 4-star hotel opened its doors in February 2016.
Sunway Lagoon Hotel features 401 superior rooms with a choice of two room types – Superior and Superior Executive – with views of Sunway Lagoon theme park or the city's skyline. An outdoor swimming pool, and a fitness centre located on the upper floor of the hotel overlook the city's dramatic skyline.
< Previous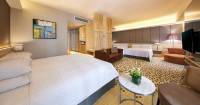 Wake Up To A Brand New Stay
Next >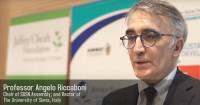 Building A Sustainable World

Warning: sort() expects parameter 1 to be array, bool given in /home/swysunway/public_html/stories/wp-content/themes/Avada/single.php on line 555

This article first appeared in Berita Sunway Issue 58