A Quarter Century of Healthcare Tides
5
-min read
Since 1999, Sunway Healthcare Group has remained steadfast in its commitment to becoming one of the leading private healthcare providers in the ASEAN region.

They have played a significant role in shaping the Malaysian healthcare landscape by offering top-notch services and introducing technological innovations that enhance our healthcare ecosystem, one breakthrough at a time.
A robust and well-functioning healthcare system is a fundamental pillar of a growing and thriving society. It plays a crucial role in safeguarding public health, ensuring that there are competent measures in place to address communicable and non-communicable diseases and emerging health threats, as well as promote the well-being of its communities.
Since its inception in 1999, Sunway Healthcare Group (SHG) has seen tremendous growth and expanded to encompass various healthcare facilities across the nation – undeniably leaving its mark in the nation's strengthened healthcare system – and ultimately paving the way for its defining 25th anniversary.
A Commitment to Uphold
Moving closer to its 25th year of operations and serving the community, SHG hopes to make greater strides in its commitment to the United Nations Sustainable Development Goals (UN-SDGs), particularly Goal 3: Good Health and Well-being.
This includes achieving better access to quality essential healthcare services to meet the evolving needs of its communities. SHG is also continuously developing progressive solutions to ensure efficient patient experiences in healthcare advisory services and treatment processes as this is particularly important in the ever-changing healthcare landscape and to meet the evolving needs of its communities.
These issues proved most important to founder and chairman Tan Sri Dato' Seri Sir Jeffrey Cheah KBE AO, who had envisioned Sunway's very own healthcare establishment to accommodate its surrounding communities through all stages of life, leading to the establishment of Sunway Medical Centre (SMC), the first flagship hospital of SHG.
In its early days, the project was planned and commissioned by SHG president Dato' Lau Beng Long, alongside a team of invaluable individuals which included Sunway Group president Tan Sri Dato' Dr Chew Chee Kin, senior managing director of Sunway Berhad Dato' Ir Tan Kia Loke, and a group of pioneering consultants, to revolutionise the healthcare industry of Malaysia, one amazing feat at a time.
Dato' Lau subsequently played a pivotal role in the development and operation of two other tertiary hospitals within SHG, namely Sunway Medical Centre Velocity (Cheras) and Sunway Medical Centre Penang (Seberang Jaya). He also spearheaded SHG's first ambulatory care initiative, Sunway Specialist Centre Damansara (Kota Damansara).
"While there were key people that were instrumental to what SHG is today, the success of Sunway Healthcare is achieved through the collective effort of everyone within Sunway Healthcare." – Dato' Lau Beng Long, President, Sunway Healthcare Group.
Greater Innovation for Greater Progression
To deliver on its commitment of care to its patients, SHG's hospitals are equipped with state-of-the-art technology for advanced cancer treatment, encompassing clinical research and biomedical technology. At the forefront of these efforts is Sunway Cancer & Nuclear Medicine Centre, which offers a comprehensive range of services for cancer diagnosis and treatment, complemented by the adoption of advanced stem cell and gene-based therapies.
"As pioneers of the healthcare industry, we are exceptionally proud to be the first hospital in Malaysia to complete 1,000 robot-assisted surgeries, on top of becoming the first healthcare provider in Malaysia to be awarded with Certification of Conformance with COVID-19 Guidelines for Medical Travel Programs by Global Healthcare Accreditation (GHA), as well as the first hospital in Southeast Asia to receive the Australian Council on Healthcare Standards accreditation," Dato' Lau adds.
These remarkable milestones were achievable through SHG's digital transformation plan, which allowed them to incorporate various smart and innovative technologies to enhance patient experience and significantly improve operational efficiency. In January 2021, SHG introduced the Telemedicine Command Centre (TCC), which operates 24/7, providing first level healthcare advisory services to patients. Managed by doctors and nurses, the TCC receives an average of 5,000 queries per month.
Since 2017, SHG has fostered partnerships with hospitals and universities in the UK, leading to the organisation of Continuing Medical Education webinars in collaboration with Cambridge University and the Royal College of Physicians. Furthermore, the Sunway Clinical Research Centre has become Cambridge's regional site partner for clinical trials.
The Heartbeat of the Community
Throughout the years, access to quality healthcare has been a top priority for SHG and will continue to be of utmost importance to the group for the years to come.
In October 2022, the Sunway Cancer Support Fund was launched with an allocation of RM2.5 million. The fund aimed to prevent cancer by emphasising early diagnosis via health screenings and support cancer patients by providing subsidies for comprehensive screenings and treatments. To date, the fund has:
Screened more than 560 people,

Detected 58 abnormalities for further diagnosis and treatment.

Disbursed over RM470,000 to more than 100 patients as of July 2023
During the COVID-19 pandemic, SMC proactively participated in the National COVID-19 Immunisation Programme and administered more than 430,000 vaccine doses. The genetic and molecular laboratory also supported the Ministry of Health Malaysia in testing more than 840,000 COVID-19 samples that were sent to the hospital from the Klang Valley as well as the states of Terengganu, Kelantan and Sabah.
Looking Ahead
In its essence, a resilient healthcare system is a cornerstone in the development of human capital, which would subsequently result in positive economic growth and social equity. Safeguarding the health and well-being of its communities enables individuals to achieve their full potential, which would enable them to be productive participants in society and effectively contribute to the economic growth and development of the nation. In line with this, a strengthened system would be able to cater to vulnerable communities by providing affordable healthcare services and reduce social inequalities.
Dato' Lau Beng Long shares that SHG's main goal is to develop quality healthcare for more communities and expand their footprint across Malaysia and other ASEAN countries in their bid to become one of the largest healthcare groups in the country by 2030. This includes their foray into the senior living industry by developing residences for active elders, Sunway Sanctuary, which was  launched in June 2023.
"As we near our goal, we will continue to focus our attention on technology and innovation in healthcare while also prioritising personalised and specialised patient care to ensure that our patients are well looked after and are given the attention and support, they deserve. We aim to provide seamless and integrated care from home to hospital and hospital to home, thereby providing a whole spectrum of services – from wellness centres and ambulatory care, home healthcare, telemedicine and traditional medicine to highly specialised care through our hospitals that operate in a hub and spoke model," says Dato' Lau Beng Long.
It has been said that "health is wealth", and truly, Malaysia can become a nation that is rich – both in growth and care – if its citizens take that first step to putting the needs of our people first.
< Previous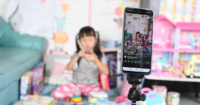 Navigating the Digital Dance: Rising Above a Social Media-Dominant World
Next >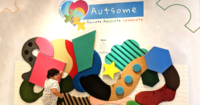 What Do We Know About Autism?