Celebrating the Golden Anniversary by Transforming Lives
5
-min read
In anticipation of our 50th anniversary, we reflect on the importance of caring for the people, communities and environment around us – the tenets of corporate responsibility.

With four overarching goals guiding us along our journey towards engendering transformative change and a sustainable future, it is our aspiration to make a lasting impact on the lives we touch.
Decades ago, Sunway was incepted following one man's vision to create a better tomorrow. Now, almost half a century later, that dream has been transformed into a flourishing township that has since sown seeds of sustainability throughout the nation and beyond.
Guided by the principle of "doing well by doing good", Sunway has come a long way in driving efforts that build up our communities, the nation and the planet. Our flagship #SunwayforGood umbrella encapsulates our sustainability and social responsibility efforts to create a far-reaching impact on those we serve.
To date, #SunwayforGood has touched the lives of over half a million beneficiaries and we are not stopping here – we look to positively impact millions more in the lead up to our 50th year by 2024. The overarching goals epitomise the different initiatives and efforts that Sunway is actively involved in, namely education, food security, healthcare and the environment, which augur well for our pledge to achieve net zero emissions by 2050.
Goal 1: Build and refurbish at least 50 libraries through Sunway READ
A mind needs books like a sword needs a whetstone, if it is to keep its edge. Thus, cultivating a habit of reading can open up new worlds to the young and old alike.
In 2022, Sunway alongside NGO partner, Friends to Mankind (FtoM) has identified a total of 12 schools and orphanages across Klang Valley, Perak, Penang and Johor to be on the receiving end of this goal – through the Sunway READ (Reading Enhances Aspiration and Drive) programme. As of now, three libraries have been completed at Pusat Jagaan Kanak-Kanak Rukaiyah Yatim dan Miskin in Kajang, the Paediatric Ward in Hospital Selayang and SMK Yaacob Latiff in Cheras – all of which were made possible with volunteers from Sunway, FtoM and some children from the homes.
Goal 2: Pack a total of two million meals for undernourished communities in partnership with Rise Against Hunger Malaysia
While most in Malaysia live to eat in our culinary haven of a nation, there are still portions of society that eat to live, and often times do not have enough.
Dating back to 2014, we have packed a total of one million meals since, and aim to pack a further 270,000 meals in 2022. This initiative is reinforced by the Sunway community as enthusiastic staff volunteers gathered and worked shoulder to shoulder to pack dry rations at Sunway landmarks nationwide – Sunway Pyramid in Sunway City Kuala Lumpur; Sunway Big Box Hotel in Sunway City Iskandar Puteri, Johor; Sunway Velocity in Kuala Lumpur; Sunway Hotel Seberang Jaya in Sunway Valleycity; and Sunway Lost World Hotel in Sunway City Ipoh.
Goal 3: Set up 50 urban farms for 50 orphanages and senior homes
Healthy eating and living begins at home. To this end, we have identified a total of 14 homes to seed urban farms and set up hydroponic kits by the end of 2022 under the Sunway Seeding Inspiration and Leadership via Knowledge (Sunway SILK) programme.
This reaffirms our commitment to the United Nations Sustainable Development Goals (UN-SDGs), particularly Goal 2: Zero Hunger, by 2030, through the introduction of Sunway SILK that seeks to tackle SDG Indicator 2.1.1 on prevalence of undernourishment, providing nutritious food intake for our children, in conjunction with addressing food security issues in Malaysia.
Among the 14 identified homes, Sunway in collaboration with long-time partner Selangor Youth Community (SAY) introduced hydroponic farming at Pusat Jagaan Kanak-Kanak Rukaiyah Yatim dan Miskin in Kajang. This innovative method of hydroponic farming is to address malnutrition among children, and also for them to learn the value of reaping the fruits of their labour in a fun and interesting manner.
Goal 4: Provide basic health screening in partnership with the National Kidney Foundation of Malaysia (NKF) for underserved communities
Kidney health is imperative to one's overall wellbeing, and Sunway is working closely with the NKF to ensure more Malaysians are aware of the impact that their life choices have on this vital organ. From mid-August this 2022, we worked together to provide free health screenings that cover blood pressure tests, urine tests (to detect protein, glucose or blood in the urine), blood sugar test, cholesterol test and counselling by a registered medical practitioner.
We have since identified eight communities – two in Klang Valley, three in Penang, two in Ipoh and one in Johor – to provide these screenings to. With a target of 70-80 people per community, we aspire to reach out to 4,000 beneficiaries by 2024. At a recent screening in Kampung Dato' Harun, Serendah, some 50 participants walked in for the services – and we hope to see this number increase as we go on.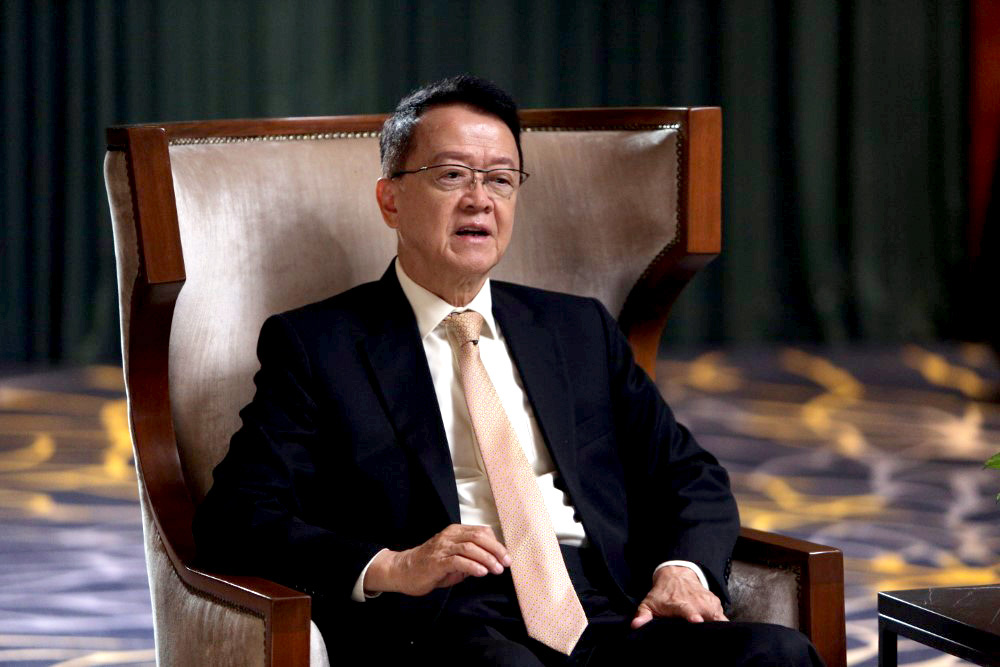 "Underscored by the notion that we do well by doing good, everything that Sunway has done and endeavours to do – no matter how big or small – is to contribute to a sustainable nation and sustainable future for our planet. Be it our commitment to the UN-SDGs, providing access to quality education and healthcare or providing opportunities for greater innovations – we hope that all we have achieved is a reflection of how much more we want to do in the fifty years to come." – Tan Sri Sir Dr. Jeffrey Cheah KBE AO,  founder and chairman of Sunway Group
A sustainable future begins with a sustainable today, and we intend to drive this across all levels of society by addressing the needs of our communities today for a better tomorrow.
Remember, we are all in this together.
< Previous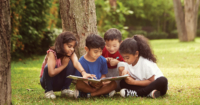 Making the World a Better Place
Next >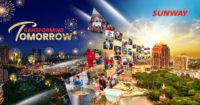 One Life at a Time – Building a Brighter Future, Together
This article first appeared in Berita Sunway Issue 77