OHSE: Spotlighting the "S" of ESG
Nurul Syuhada Abdullah is a qualified professional and a GreenBook certificate holder in the field of OSH.
6
-min read
ESG is not just another "buzzword" at Sunway. It is distilled into the Environmental, Social and Governance (ESG) compliance framework that seeks to communicate the company's sustainability strategy and vision towards creating long-term value for investors and other stakeholders.   
While the "E" pillar and climate change consistently take centre stage in the discourse about ESG, the social concerns have become increasingly prominent.
Often overlooked, occupational health and safety proves to be an integral component of the ESG framework under the "S" pillar.  
At Sunway, the health and safety of our people is at the core of our organisation. We strongly believe that managing occupational health, safety and environment (OHSE) is an integral part of managing the well-being of our people.  
Being a diversified company with 13 business divisions, we have a wide range of risk exposures across different business segments. As such, the Group has developed a holistic OHSE framework – one that  allows all our business divisions to advance in unison. 
What is OHSE?
Occupational health, safety and environment (OHSE) encompasses a broad scope and involves a host of specialised fields. In Malaysia, the OHSE portfolio is more complex than the international standards as it assumes several roles. "Occupational Health and Safety" is enforced by the Department of Occupational Safety and Health Malaysia, while "Environment" is under the purview of the Department of Environment Malaysia. Furthermore, the broad scope of OHSE often requires additional compliance to new regulations set out by each state's local authorities.
In industries classified as large scale high-risk such as construction and manufacturing, OHSE regulations mandate the presence of a "competent person" at work site to monitor occupational health and safety compliance.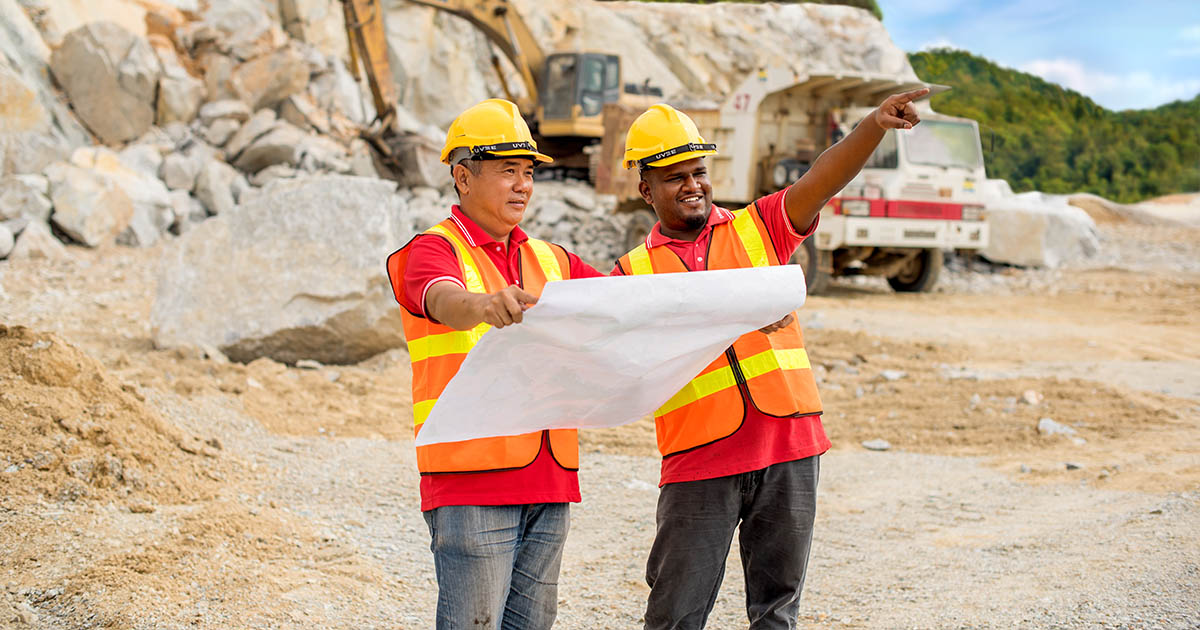 OHSE urges employers to equip themselves with an appropriate risk management strategy to manage avoidable incidences such as fatalities and injuries. In recent years, there has been an increase in global ESG-related litigation claims brought about by stakeholders such as the government, authorities and communities. Poor risk management is something that no company can afford to have, as it can severely impact not just the profitability of a business but tarnish its reputation, credibility and brand. 
Advancing a Safe and Healthy Workplace
In a continued effort to ramp up the "S" pillar, the Group Sustainability unit has also identified the gaps in OHSE performance across the Group, which led to the restructuring of the Group's OHSE organisational flow and establishment of the OHSE Policy.  
We have also implemented an occupational safety, health and environment (OHSE) management system based on relevant legal requirements. Sunway is looking to improve our framework according to ISO 45001:2018 Occupational Health and Safety Management System (OHSMS) Standard, which aims to prevent work-related injuries, to promote continual improvement of OHS performance as well as to fulfil legal and other requirements. The extensive framework encompasses OHSE fundamentals such as leadership commitment, hazard and risk management, management and employee engagement, resource provision, auditing as well as taking corrective and preventive actions. 
An OHSE committee works to maximise the effectiveness of this strategy and objectively assesses our performance. Essentially an overseer, the committee is tasked to develop OHSE rules and Safe System of Work, to review workplace conditions, to monitor OHSE-related metrics, and to disseminate relevant information. 
The Group OHSE Council is chaired by Sunway Group president Tan Sri Chew Chee Kin, who also sits on the Board Sustainability Committee. Every quarter, the Council convenes to discuss OHSE performance and issues while integrating frameworks to achieve a safe and healthy working environment. The Council is supported by the Group OHSE unit that provides information, audits and performance reports to make informed decisions towards the continuous improvement of safety matters. The unit also provides support and guidance to business divisions in compliance requirements such as training and incident investigations. 
At the business division level, OHSE meetings are chaired by the senior management teams of the respective businesses. This meeting is akin to a focus group as they solicit and channel workers' input about OHSE to the management, giving our people a greater voice and an opportunity to be part of a solution. 
We believe that opening the lines of communication for active staff participation is one of the ways to maintain an open, vibrant and sustainable organisation.
A Proactive Approach
All our business divisions undertake formal risk assessments of all activities in accordance with the OHSMS before they commence, which includes identifying ways to avoid or reduce risks and a range of mitigation measures to be taken. 
We take a proactive role in identifying potential work-related hazards that could cause high-consequence injuries by reviewing accident statistics, conducting site inspections and quarterly audits as well as listening to employee feedback.
Sunway also provides occupational health services and programmes, which include the Employee Assistance Programme (EAP) that offers assistance to employees who require mental health support to manage stress, health issues, family/ financial or other personal problems. A mental health hotline for counselling services is available for employees who require early-stage assistance and upon recommendation will be referred to a psychiatrist if further support and treatment is required.  
People Development
Committed to ensuring our people have a safe and healthy environment to work in, we set out to increase awareness of the risks and hazards through training sessions. A critical part of this is providing relevant OHS training to our workers based on their scope of work, operational needs and legal requirements.  
We provide beginner, intermediate and advanced level trainings on over 60 general and specialised safety and health topics. 
Training categories include inductions and awareness, occupational safety, occupational health, industrial hygiene and management systems. For the benefit of non-executives staff training sessions are also conducted in both English and Malay.  
Our employees are made aware of the risks and hazards through our OHS induction training sessions and are encouraged to be proactive, and report all hazards and incidents, including near misses, to the management and assist with actions to reduce and eliminate risks.  
To achieve a stronger and more robust OHSE standard, we at Sunway go to great lengths to investigate every case by performing a root-cause analysis to ensure we do not repeat the same mistake twice. 
We have a clear incident reporting process and all reports are treated as private and confidential, which ensures employees are protected against reprisals. Our Whistleblowing Policy also allows workers to remove themselves from work situations that they believe could cause injury or ill health. 
Our safety culture extends to our suppliers and, in this respect, we have ensured that both our Procurement Policy and Supplier Code of Conduct require our suppliers to comply with all applicable laws, codes or regulations in the areas which they operate in.
It is for this genuine commitment that Sunway has emerged as the only local private sector conglomerate in the top ten most attractive employers to work for in Malaysia for 2021, as rated by Ranstad Malaysia, a leading global human resources consultancy firm. 
Sunway is also the first Malaysian conglomerate to win three best employer awards at the Aon Best Employers Malaysia 2018 for creating a healthy and conducive working environment where people are empowered to do their best every day. 
Still, we acknowledge that there remains much to be accomplished in our continuous efforts to build sustainability into every part of our business model, particularly the social aspect – or the "S" in ESG.  
< Previous
Let's Start 'Em Young!
Next >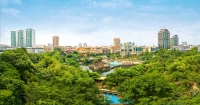 The New Priority and Norm for Corporations