Best Student Accommodation in the UK
Your Home Away from Home
7
-min read
Moving away from home for the first time can be a daunting experience for some young adults.

The new environment, people and weather can be a little overwhelming – a stark difference to the comfort and convenience of your own home.

Therefore, it is essential to find the right accommodation to not only help ease your transition to university, but also offer a little comfort away from home.
Here is a compilation of student accommodations that you can choose from to ensure your university experience puts your mind at ease before you head off to Manchester, Bristol or Sheffield for your dream school.
Ask any student about Fallowfield, Manchester and you'll probably hear about how lively this town centre is, with tantalising restaurants and green parks!
It sounds like a stunning location, and Mansion Point sits right at the core of that.
Created with the desires of a modern student in mind, Mansion Point offers a range of living options – from an ensuite to create memories in a shared space with your fellow mates, to the solace of privacy of a studio or a one-bed apartment.
In addition to being a humble abode, Mansion Point also provides a great opportunity to forge strong bonds, and its spacious communal area offers a range of activities to do just that – a pool table to show off your trick shots, a cosy movie room to chill and unwind, or a study nook to enjoy a good book. All in all, you will be creating memories for life.
Manchester is commonly known as England's second city. Once an industrial powerhouse, it is now a major cultural hub, famous for its many fantastic restaurants, extensive libraries and glorious sporting history. The city's skyline is the perfect representation of the atmosphere, with modern structures enlivening historical streets and a deluge of activities to indulge yourself in.
Located in the heart of Bristol, the red-brick Centre Gate appears as a typical student housing from the outside. But a quick peek inside tells a different tale – stylish and modern-looking, it is equipped with high specification studios, two and three bedded apartments offering long lasting comfort and luxury.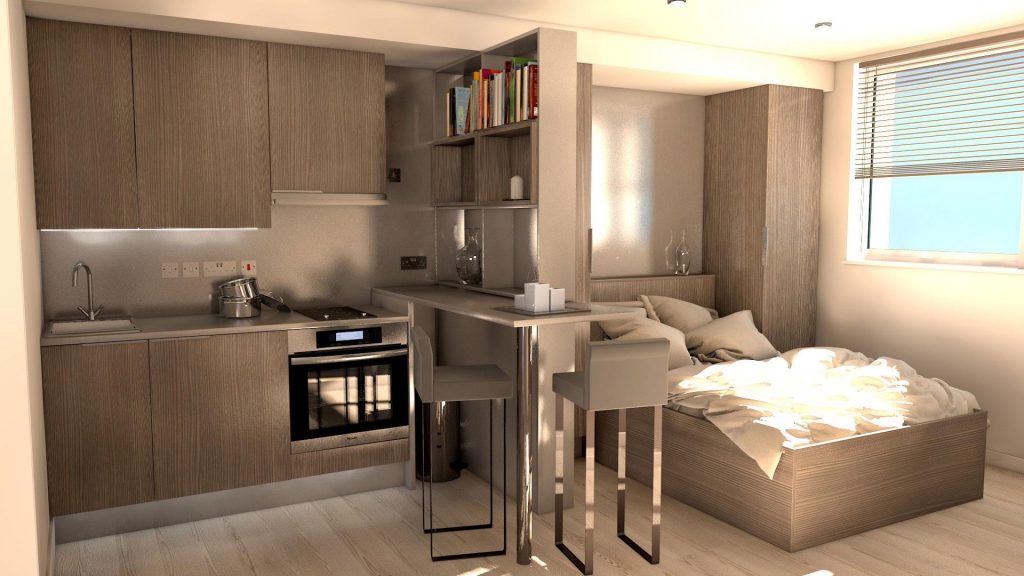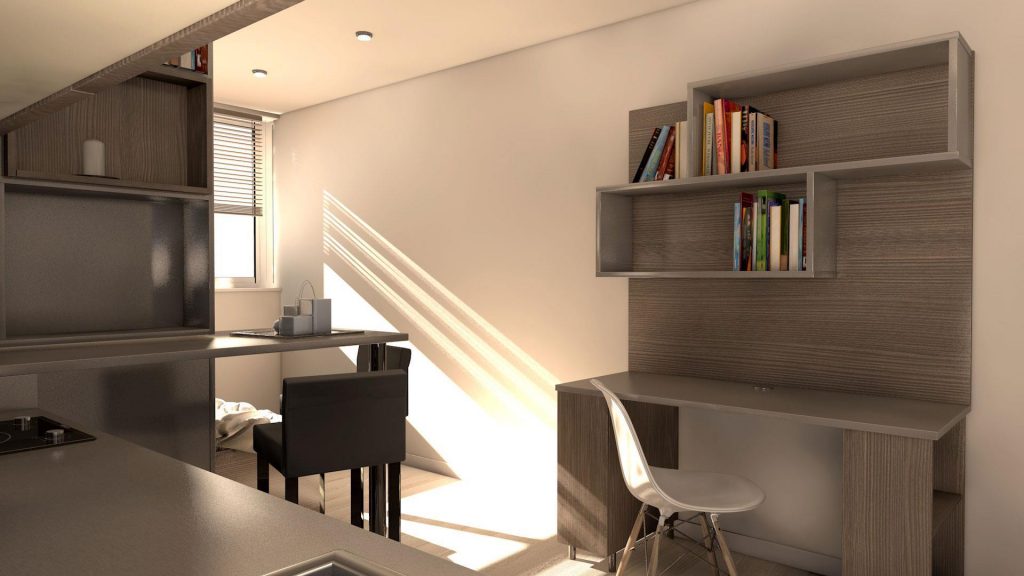 The student housing complements the bustling city life of Bristol, a vibrant and dynamic metropolitan steeped in arts and culture as evident from the expressive street art at Upfest to the pottery and life drawing offered at Bristol Folk House. It may not come as a surprise that Bristol was voted the best city in Britain in a major survey of 20,000 university students across the country.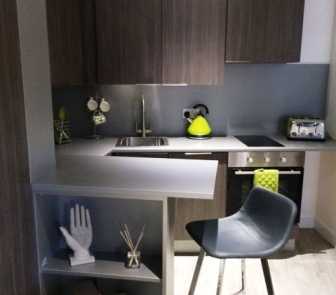 Getting around won't be much of a problem either, Centre Gate is surrounded by restaurants, shops and transport links, easing commutes to University of Bristol and University of the West of England.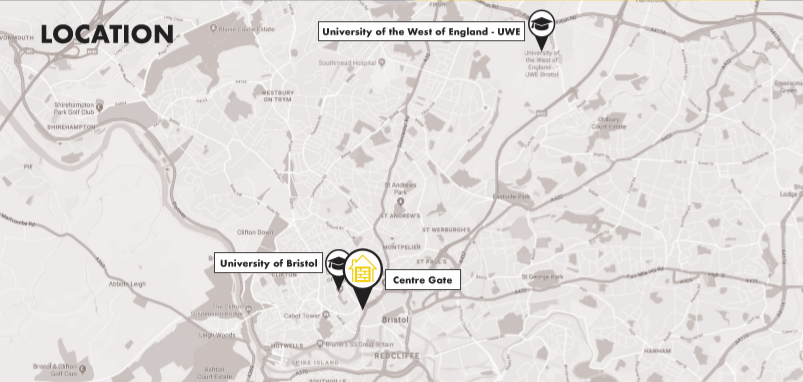 Two minutes away in a modest, traditional looking building is The Colston Bristol student accommodation. Equipped with mix studios and two bedroom apartments, it was named after Edward Colston, a Bristol-born English merchant, philanthropist, slave trader, and Member of Parliament.
The Colston boasts a fantastic city centre location – it's only a short walk from College Green and Park Street. The University of Bristol is less than 10 minutes away by foot, and you can get to University of the West of England in no time with a bus stop directly outside!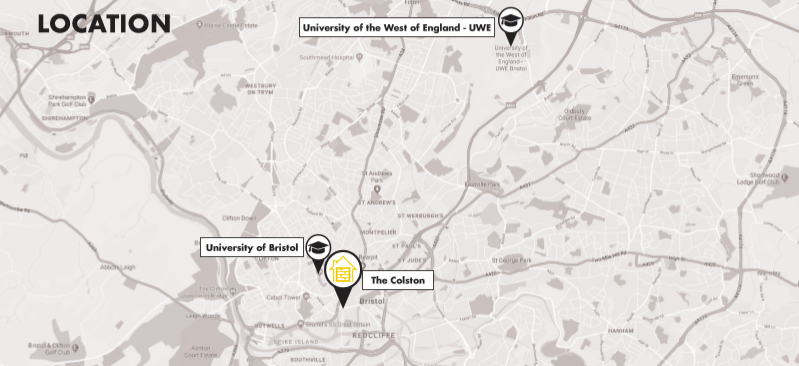 The Colston offers rooms that cater to both extroverts and introverts. For those who crave for solitude, the independent living spaces are perfect choices for them. The two bed apartment, on the other hand, caters for social creatures who seek interactions.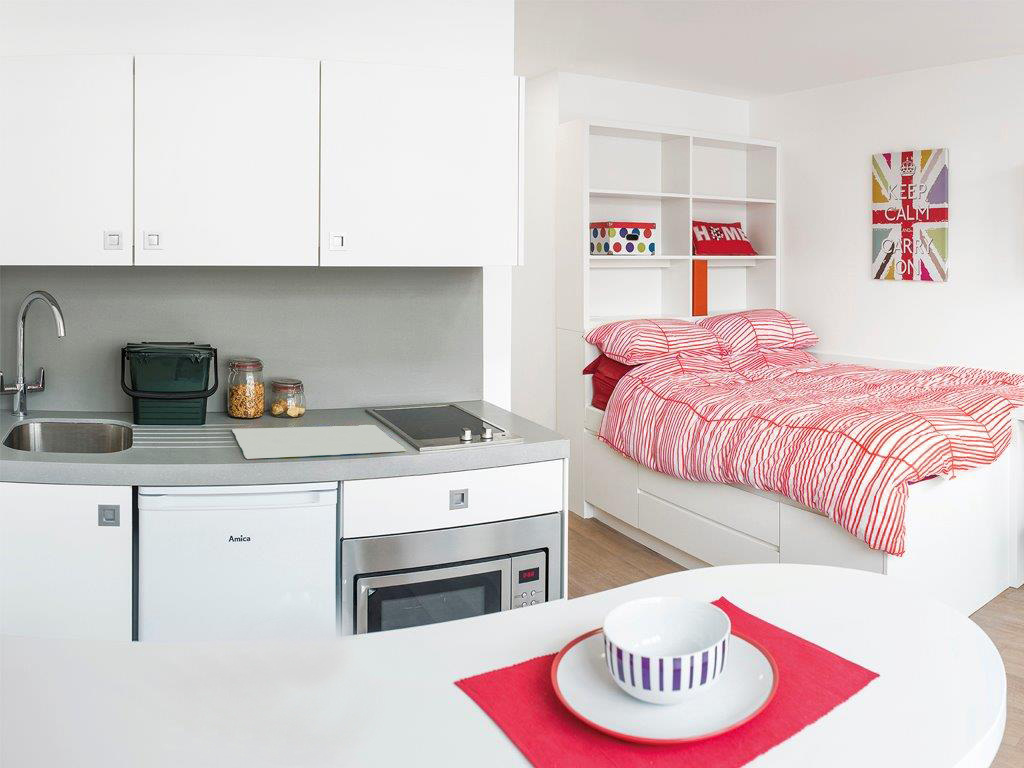 Be a part of the ultimate student living experience with The Colston's high quality, modern features fitted throughout all rooms. Its unique amenities also make staying indoors fun as well: students get to chill out after a draining day at school by binge watching on the flat screen TVs that are offered alongside the high speed WiFi.
Redvers Tower, Sheffield
Standing proudly with its modern sliver facade, this comfy accommodation is located in the heart of Sheffield, a city famously known for its 60% green spaces like parks, gardens and countryside.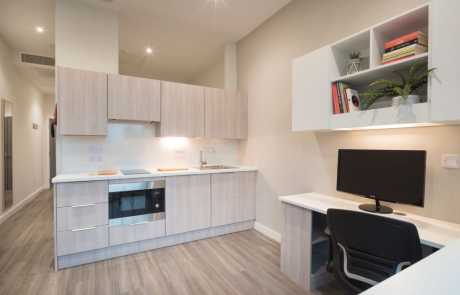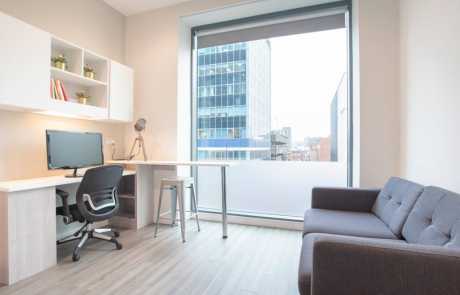 Take a stroll down the nearby Peace Gardens, an inner city square that contains several memorials for citizens of Sheffield who served in wars including the Spanish Civil War and Korean War.
Or head over to Winter Garden – one of the largest temperate glasshouses built in the UK during the last hundred years. It houses more than 2,500 plants from around the world.

Redvers' strategic location makes daily commutes to classes easy and convenient – it's just a four-minute walk to Sheffield Hallam University and a 15-minute walk to the University of Sheffield. Sheffield station is conveniently seven minutes away on foot. Redvers is also just moments away from all the bars, restaurants, shops and vibrant city centre that Sheffield is famous for.
Redvers comes with stylish rooms, stunning city views, incredible location and amazing amenities, offering total ease and convenience at your fingertips.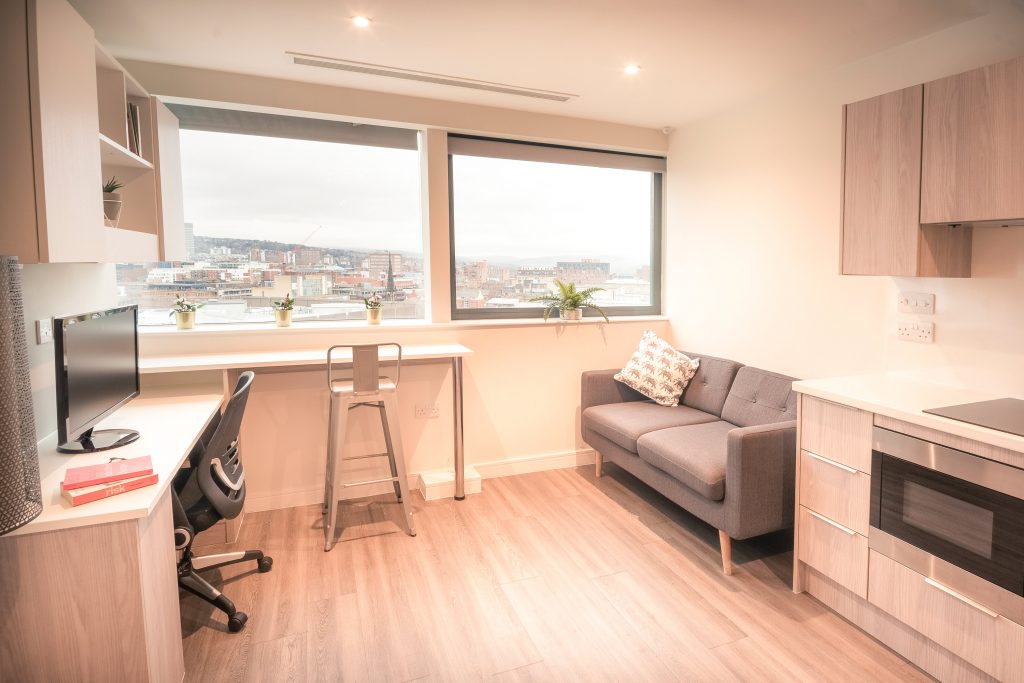 Choose from the two bedroom apartments or enjoy the comfort of your very own studio.
The accommodation also comes with an exclusive on-site gym to help burn off steam, stress and calories.
If you are looking for entertainment, sit back and relax in its dedicated movie room where you can enjoy films on a big screen with no distractions.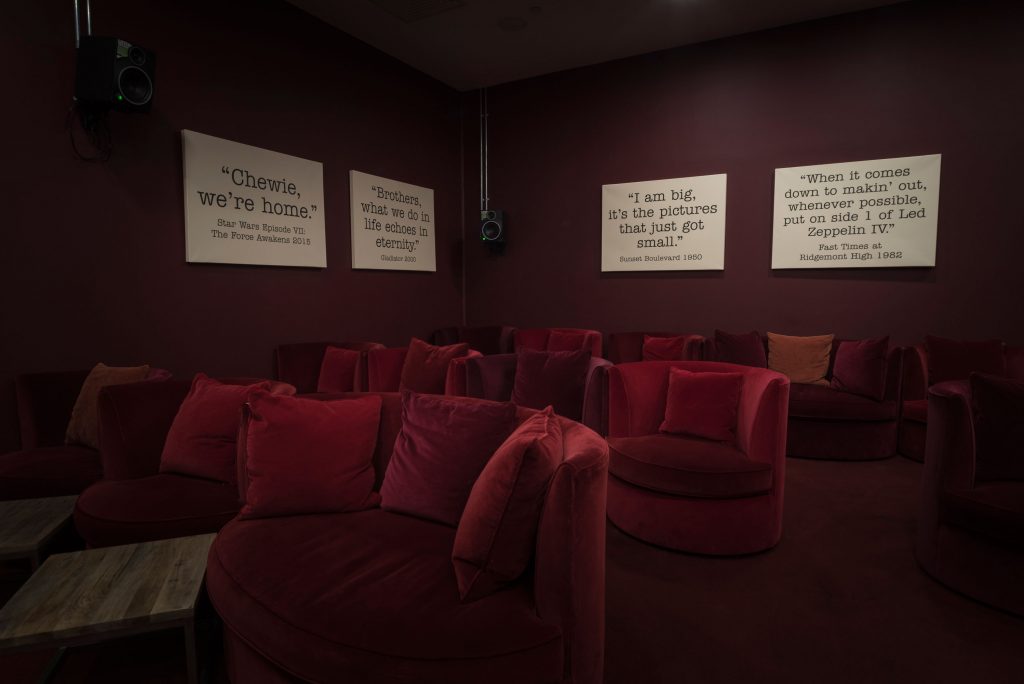 If you're looking to mingle around, take part in one of the social events hosted regularly by Redvers.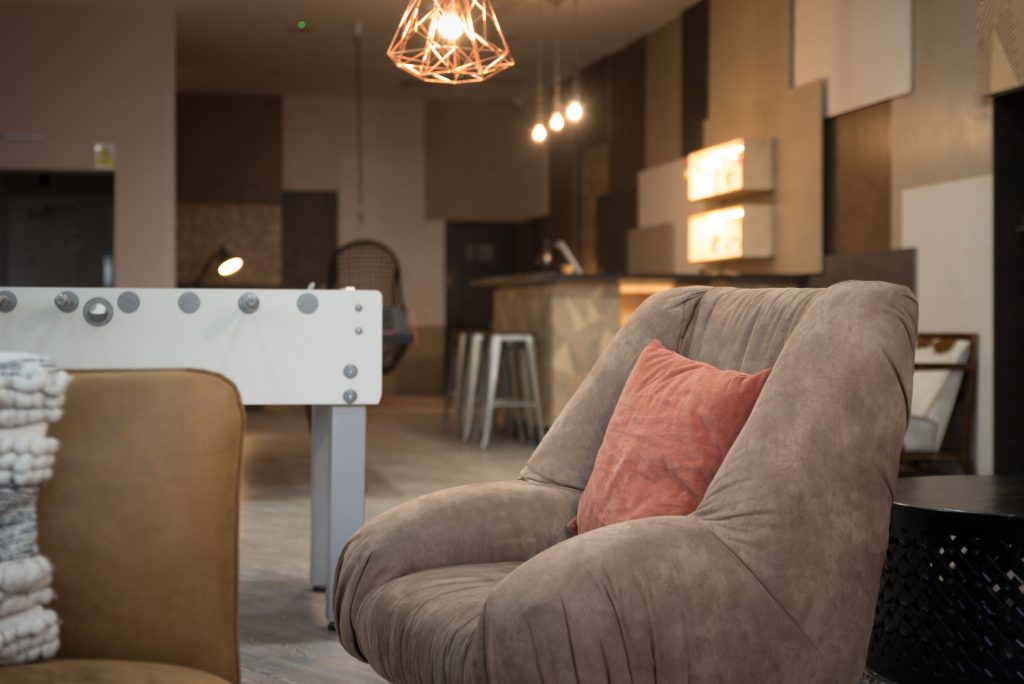 In an effort to provide quality student accommodations in the UK, Sunway Group has collaborated closely with Mansion Student, a student accommodation specialist part of The Mansion Group, to develop safe and secure student housing in the UK.
Visit Mansion Student online for more detailed info on these student accommodations. 
Accommodating to the Post-Pandemic Structure
With vaccinations the new talk of the town, the notion of on-campus studying is on the cards in the near future. With that, accommodations (both literally and figuratively) must be made for this transition.
"Pre-pandemic, student occupancy rates were typically above 97%. Not only do we anticipate a bounce back in the near future, but the number of full-time students in the UK has reached a record level, and is only set to grow. This fund provides investors with the opportunity to capitalise on the compelling UK student market with an established and trusted partner," said Mohammed Iqbal, CEO of MBU Capital.
Underpinned by positive demand for undergraduate places and an acute undersupply of student accommodation exacerbated by construction delays, Sunway RE Capital has forged a transcontinental partnership with MBU Capital to invest and manage Purpose Built Student Accommodation (PBSA) assets in the UK, following signs of recovery in the sector. The collaboration has been pre-seeded through a combination of assets and readily deployable equity, totalling £110m.
"We believe the UK is most likely to remain one of the world's most popular student hotspots and demand from overseas for high-quality education is expected to rise once travel restrictions have been lifted. We're optimistic about this sector and we've created a fund management team which has a track record of sourcing and delivering world class institutional stock," said Dr Tan Kok Heng, Executive Director at Sunway RE Capital, part of the Sunway Group.
< Previous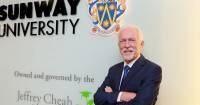 Professor Sibrandes: Man on a Mission
Next >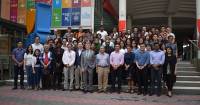 You Never Forget Your First!