You Never Forget Your First!
5
-min read
After 18 months of dedication, grit and tenacity in the Master in Sustainable Development Management (MSDM) programme, the inaugural cohort of 52 students will graduate in 2021. These graduands comprise  working adults from both private and public sectors who wish to acquire expertise in designing and implementing sustainable development practices.
MSDM is the first postgraduate degree in Sustainable Development Management offered in Malaysia run by the Jeffrey Sachs Center on Sustainable Development based in Sunway University. It is delivered through an 18-month program comprising classroom sessions, virtual tutorials, e-modules, research projects; and individual and group assignments; and a 12-month program that is fully online with virtual lectures and tutorials, e-modules and online assignments and research projects.
Jeffrey Sachs, Chairman of the Center and Distinguished Professor at Sunway University, expressed his pride in Sunway University in graduating its first MSDM cohort,
"In the short time since its launch, the programme, the first of its kind in Malaysia, has gained international attention that subsequently led to its expansion to a fully online programme that can attract students from all across the world. This to me is a testament to the tenacity of Tan Sri Sir Jeffrey Cheah and his determination to build human capacities that tackle societal and environmental challenges in Malaysia, Asia and the world. I see this programme growing from strength to strength. My congratulations to its first graduating class of changemakers," expressed Jeffrey Sachs.
Tan Sri Sir Jeffrey Cheah, founder and chancellor of Sunway University, also gave praise to the graduate's achievements, citing them as future nation builders to create a brighter, more sustainable future for all.
"My heartiest congratulations to the first cohort of Master in Sustainable Development Management. I believe with this new generation of leaders equipped with the knowledge, science and analytical as well as critical thinking skills, we can make real, positive and lasting changes for our nation, our region and our world," expressed Tan Sri Sir Jeffrey Cheah
Tan Sri Sir Jeffrey Cheah also expressed his gratitude for the wholehearted dedication and commitment of the educators in Jeffrey Sachs Center whose efforts were instrumental in reaching this milestone.
"Advancing the sustainability agenda is not the responsibility of Governments alone. Building a sustainable future requires the commitment of all elements of society – the private sector, academia, civil society, and, of course, every single individual," he explained further.
Adapting to the New Normal
The pandemic has forced a transformation in education and its delivery, with SOPs and movement control orders proving to be an obstacle for on-campus studies and face-to-face learning.
Thus, the MSDM programme expanded to include a full online delivery mode in October 2020, parallel to the existing blended mode of in-class-cum-online delivery, in order to accommodate students with difficulties coming to campus.
Professor Woo Wing Thye, Director of the Jeffrey Sachs Center, said that the COVID-19 Pandemic that appeared in full force in late March necessitated instructors to switch the delivery mode of their teaching from in-class delivery to online delivery.
"Thanks to the hard work and incredibly ingenuous innovations of the instructors, the move to online teaching and online discussion was accomplished successfully and quickly. Academic quality was maintained and physical safety were assured for the MSDM class. I am most proud that the unavoidable campus lockdown has not delayed adversely the completion of study by the first cohort, nor did it diminish the professional and personal interaction among the students and between the faculty and the students. Moreover, this successful adjustment to adversity has motivated the MSDM program to create a second track of the program to reach students who are outside Malaysia through a fully online track. My congratulations to the graduating students who studied hard together under adversity," exclaimed Professor Woo Wing Thye.
The Program Leader, Professor Leong Choon Heng, believes the programme is in line with Sunway University's mission to promote sustainable development through education, research and professional training.
"The journey began in January 2019 with the hope that through learning together, students, faculty and staff will develop ideas and practical solutions to help achieve the 17 Sustainable Development Goals and promote a manner of development that is good for humanity, the environment and our planet. Each graduate, in his or her own way, has gone on to lead organisations in the direction of sustainability. Each will be an inspiration for many more cohorts of students to come. Indeed, it has been deeply gratifying to have worked and learned together with so many in this cohort," he said.
From the Heart of the Students
We have also caught up with the students on how their odyssey in the MSDM programme has transformed their mindset for a better future.
One of the graduating students is Steven Sim, Member of Parliament for Bukit Mertajam and former Malaysian Deputy Minister for Youth and Sports.
"The programme gave me the privilege to learn from world class thinkers, and experienced practitioners in the various fields of sustainable development. As a legislator and policymaker, I find myself better equipped with up-to-date knowledge, skills and tools to deal with my work," said Steven.
Another graduate, Tahirah Banu Mohd Ariff, who works with WWF Malaysia's Plastics Initiative, shares how her time at the programme has given her an outlook of what she can bring to the table.
"We were exposed to the economic and business considerations to sustainable development in relevance to climate change, urban sustainability, energy, water, infrastructure, biodiversity, land-use, waste management, and business responsibility. As my work involves working with businesses, I am able to apply this knowledge and bring valuable technical insights on addressing sustainability challenges faced by the private sector," she said.
And last but not least, Selvaraj Supramaniam, who works as director of RAPS Solutions, a renewable energy provider, has his say on the programme and the key takeaways from it.
"Through the programme I now have in-depth understanding of the importance of balancing economic, environmental and social factors in equal harmony for sustainable development. Covering multiple disciplines, the programme was well structured to deliver practical strategies required in my field of renewable energy. A team of dedicated and experienced experts also made the programme very interesting," said Selvaraj.
We at Sunway express our heartiest congratulations to the inaugural cohort of Master of Sustainable Development Management programme. We also wish the programme all the success in producing more inspiring graduates working towards meeting the goals of sustainable development.
To learn more about the MSDM, please visit: https://jeffreysachs.center/graduate-study
This article was adapted from an article by Sunway University.
< Previous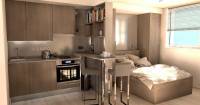 Best Student Accommodation in the UK
Next >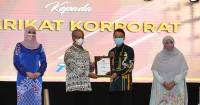 Yet another feather in the cap for Sunway's CSR efforts