ChatGPT, Tell Me, Are Universities Still Relevant Today?
7
-min read
Every year upon finishing high school, youths the world over are faced with the same universal dilemma: Should I get a job or go to university?
In countries like Malaysia, the US and Australia, more high school graduates are choosing to work instead of pursuing a university degree, while youths in the UK still prefer to obtain tertiary education before joining the workforce.
Almost half (48.74%) of the Malaysian high school graduates in 2021 chose to forgo their tertiary studies to pursue their dreams of becoming social media influencers, food delivery riders, e-hailing drivers or entrepreneurs, according to the Malaysian Ministry of Education's eProfil Kerjaya Murid, an online portal tracking students' career development.
This marked an increase from a year earlier, which saw 35% of 115,939 school leavers opting to work in 2020.
Three main contributing factors – increasing job opportunities in the gig economy, interest in becoming social media influencers and the impression that higher education does not guarantee better jobs are why Malaysian school leavers prefer not to further their studies, according to a 2019 study by the Department of Statistics Malaysia.
Similarly in the US, increasingly more students are opting out of college, with undergraduate college enrolment dropping 8% from 2019 to 2022, based on data from the National Student Clearinghouse, a US-based educational nonprofit.
The drop in college-going rate since 2018 is the steepest on record, according to the US Bureau of Labor Statistics.
Australian youths are also choosing jobs over university, with enrolments declining in 2021 amid a strong job market and labour shortages. Data by the Australian Bureau of Statistics showed full-time student numbers decreasing by 109,600 in the year to May 2022, according to an article by The Australian Financial Review (AFR).
This was evidenced by a smaller sum being disbursed in student loans in 2022 and fewer students receiving Youth Allowance, which is exclusively for students or apprentices, according to Australian National University's Professor Andrew Norton, an expert in higher education policy, as quoted by AFR.
Echoing the headline of the AFR article, which is: "Why bother with university when there are jobs for the taking?", it begs the question of whether universities are still relevant today when employment is within reach even without a degree.
Invest in long-term gain / Invest in a long-term career
Short-term gain, long-term loss?
Professor Sibrandes Poppema, president of Sunway University, believes the trend is worrying, as it reflects the short-term mindset of many school leavers today.
"What they really should know is that most jobs in the gig economy are highly repetitive and really do not help to obtain additional skills, so short-term gain, long-term pain," he said.
Poppema says that one also must weigh the likelihood of achieving success in these career paths, against the value of obtaining knowledge and skills that will contribute positively to building long-term careers.
"Being a successful social media influencer is about as likely as becoming a professional soccer player or a movie star; possible, but unlikely. Higher education is hard work but results in the knowledge and skills, including the skill of lifelong learning that enables individuals to have long-term careers," said Poppema.
A university education, Poppema said, provides one with knowledge and skills such as how to relearn and reskill.
"The value of a university education is much more than just knowledge. It is about learning how to communicate and collaborate with others, how to complete a project, growing up, playing leadership roles and giving back to society," said Poppema.
He said that in most countries, a university education leads to a better position in the job market and higher salaries.
"There is no such thing as guaranteed employment but a good education in the right field at the right university increases the chances dramatically," he said.
Since 2017, Sunway University has been certified as a Premier Digital Tech Institution (PDTI) by the Malaysia Digital Economy Corporation (MDEC) and is a recommended university for tertiary digital technology and IT programmes.
The university has several popular data science programmes in the Sunway Business School and the School of Engineering and Technology. Sunway University students learn communication skills as well as digital skills, which also includes ChatGPT and other AI technology.
While generative artificial intelligence technology such as ChatGPT can provide answers and reproduce work, it takes real skill to ask the right questions, said Poppema.
"Sunway University's approach is to embrace AI solutions because when combined with the human mind it can increase quality and productivity, and using AI will certainly become a required skill in the workplace. It allows us to raise the bar on the quality of the work we can expect from our students and all staff and students must be trained in how to make optimal use of it," Poppema said.
Invaluable life experiences and opportunities
For Evelyn Rebekah Wee Chia May, a 22-year-old final-year student at Sunway University, attending university is more than just acquiring knowledge and skills to earn a degree – it is also about gaining invaluable experiences that are unattainable through online courses.
Wee's decision to pursue her degree at Sunway University centred on the numerous opportunities offered. She wanted to excel academically, to participate in extra-curricular activities, to take on leadership roles in clubs and societies, as well as to give back to the community.
"The campus life, culture, activities and facilities were what attracted me. As someone who enjoys being part of a campus community and its various extracurricular activities, these help with my personal and professional growth," said Wee, who is currently the president of Sunway Student Ambassadors.
"Recruiters prioritise candidates who have completed higher education, as it demonstrates their ability to commit, learn and work independently. Many university programmes offer hands-on learning opportunities and internships, which provide invaluable experience and increase employment opportunities for students," she said.
Furthermore, the university provides avenues for students to connect with potential employers and recruiters through services by Sunway Career Services that helps organise career fairs, industrial visits, and networking sessions, enabling students to establish professional connections.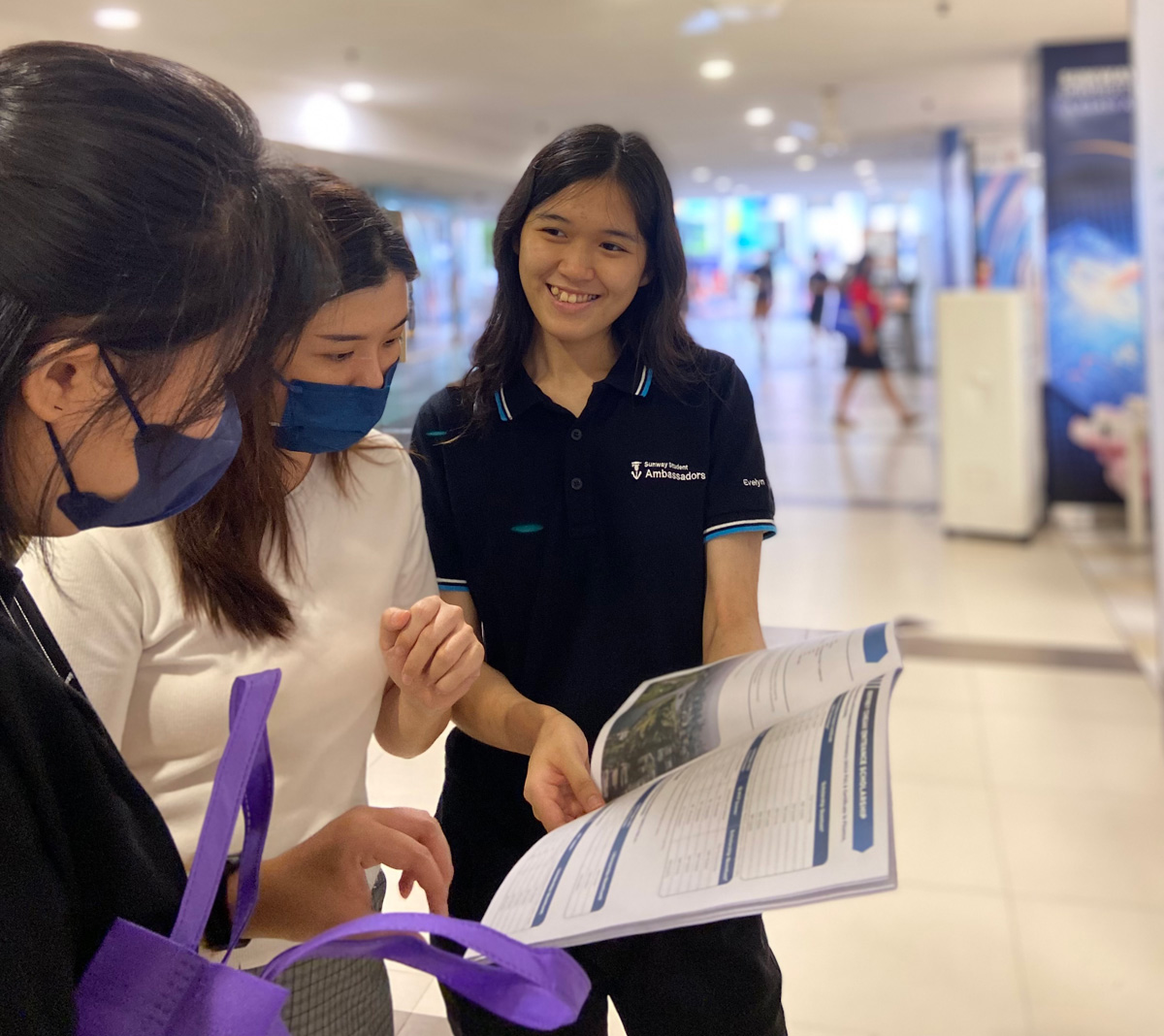 "Higher education provides a broad range of experiences, exposure to different cultures and perspectives, and the opportunity to develop critical thinking and problem-solving skills; these can provide significant value in the job market," said Wee.
Develop a strong foundation in the digital age
Jeff Sandhu, chief operating officer of 42 Malaysia and head of 42 Kuala Lumpur (42KL), believes that universities are still relevant in educating today's society, as the breadth of education offered provides students with a strong foundation for a lifetime of learning and personal growth.
Furthermore, university students gain access to the institution's wealth of resources, including libraries, research facilities, and expert faculty members; as well as networking opportunities that are invaluable for finding employment and advancing careers.
"While it is true that technology is evolving rapidly and that a university education does not guarantee employment, the advantages of a university education are still significant," Jeff said.
42KL strives to revolutionise education by combining the best of both worlds – the experience and expertise of a traditional university with a modern, innovative approach to learning.
Based in Sunway City Kuala Lumpur, 42KL is a computer science school that is designed to make education more accessible and affordable by leveraging technology and promoting peer-to-peer learning.
Offering education at, 42KL is open 24 hours and provides real-work industry projects as part of its curriculum.
With no classes or teachers, the 42KL learning environment is more flexible and personalised, allowing students to learn at their own pace and in a way that suits their individual learning styles.
From technical skills and soft skills to digital literacy and entrepreneurship, 42KL aims to provide students with the skills to succeed in the digital economy, Jeff said.
One such student is 42KL cadet Yap Tuan Jun, who quit his day job to pursue his entrepreneurial dreams by enrolling into 42KL to equip himself with new digital skills for his business to thrive in the modern era.
"In this age where knowledge is far more accessible than ever before, the university should instead focus on methods and approaches toward equipping an individual with the skills and mentality for continuous improvement, rather than focusing on their capabilities on a single subject," said the 32-year-old.
Yap said that while he appreciates the flexibility of learning at 42KL, it is no walk in the park. It presents a steep learning curve for students transitioning from a conventional learning model to self-directed learning, such as sifting through raw information to achieve one's goal.
"The 42KL community is genuine and real, as cadets are required to work together to solve problems and proceed with their projects. This builds a solid foundation, forging good relations and in return, becomes the stepping stone where we all are required to be even better," said Yap.
Jeff believes that 42KL's peer-to-peer teaching model may not be suitable for everyone, as some students prefer a more structured approach to learning, with lectures, assignments and guidance from experienced tutors.
"Ultimately, we believe that the best approach is to have a range of educational models that cater to the diverse needs and preferences of learners. By combining the strengths of different models, we can create a more effective and inclusive education system that prepares students for the challenges and opportunities of the digital age," said Jeff.
Moving forward, Sunway Education Group is collaborating with Khazanah Nasional Berhad under the Dana Impak initiative to establish 42 Malaysia, extending 42KL's model of innovative computer science education to students in Iskandar Johor, Penang and Kuching.
"Universities are still relevant today, but they must adapt to meet the needs of today's students. At 42KL, we're leading the way in this revolution, and we're excited to see the impact our programme will have on the future of education," said Jeff.
< Previous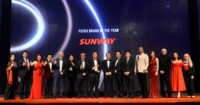 Sunway Named Malaysia's Brand of the Year
Next >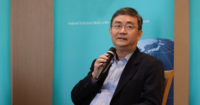 How will ESG Stand Us in Good Stead?