Feeling A Little Uneasy to Travel Post – COVID?
4
-min read
Travelling in the midst of an endemic can be a little tricky, but not impossible as long as you ensure you and those around you are kept safe.
The 'new normal' post COVID, saw us all working from home, avoiding crowded places and enduring restricted movements – now that we have overcome that wave and come to terms with endemicity, there is one common thing that is causing excitement (or anxiety?) to most of us which is; travelling!
Plane tickets have been booked, bags packed and itineraries planned. Reservations have been made with restaurants that were once empty and now welcoming large number of customers daily, amusement parks are filled with thrills of shouts and laughter, even event venues are in use again for activities and performances!  While we welcome the excitement with open arms, we still need to exercise caution to ensure we are safe while being out and about.
Be a clean machine
The good habits that we had to practice during the pandemic are still important and necessary. Always remember to wash your hands with soap, practice responsible distancing and mask up when in crowded places or around people who are in the high-risk category. While the indoor mask mandate has been lifted in most places aside from public transport and medical facilities, masks were created to protect you from fine particles and viruses, so it is advisable to keep masks with and on you when the situation calls for it.
Get Your Shots

Most of the nation have been boosted with vaccines, underlining the importance of getting the shots for our own protection. While catching a flight to your next destination may sound exciting, one should also research before the trip – some countries may require travellers to get vaccines against various infectious diseases or viruses as a precaution. Diseases such as monkey pox, hand food and mouth or even the common flu are prevalent still, so make an appointment to get protected today! Sunway Medical Centre provides patients the ability to make an appointment for consultations and necessary vaccinations – so your next visit can be just one call away!
Testing 1,2,3
As you move from one location to another and meet up with friends along the way – be sure to carry test kits with you to ensure you are in the clear. From the way the virus mutates, it is not easy to ascertain the symptoms, as some may even be asymptomatic. Testing will certainly help, and you can then know whether or not you pose a risk to those around you and take the necessary precautions. Sunway Multicare Pharmacy, which is now widely present in neighbourhoods and even shopping malls can be your source of test kits – so you can get one whenever you need to.
Give Yourself a Boost
Prevention is always better than cure, so ramp up on your vitamins and supplements to boost your immunity. When travelling, it might be difficult to get proper and uninterrupted slumber as you move from one place to another, or observe regular meal times as you are on the go. Plan ahead on what supplements to consume and get plenty of rest for a great start to your long-awaited holiday!
Get a Game Plan
Worried about crowds? Tourist destinations are usually packed with people, so plan your time as best as you can. Go for places that have good ventilation and practice good SOPs for hygiene and cleanliness–for example Sunway Lagoon in Sunway City Kuala Lumpur and Lost World of Tambun in Sunway City Ipoh are both theme parks that have something for everyone. Whether you are looking to have some fun in the sun or enjoy the rides, the whole family can have a good time knowing there are proper steps put in place for their safety.
With a little bit of effort and good planning, your next holiday can be a memorable one, and for all the right reasons. Remember to stay well, enjoy yourself and most importantly – keep safe!
< Previous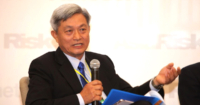 What's Up with Malaysia's Cost of Living?
Next >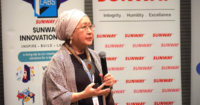 Cities of Dreams: What Are Our Challenges and Our Opportunities?