Sunway and Multicare Bring Pharmaceutical Healthcare Up A Notch
Multicare Group chief executive officer and founder Lang (left) and Sunway Group president Tan Sri Dato' Chew Chee Kin (right) signing the purchase to acquire a majority stake in Multicare Health Pharmacy.
3
-min read
Sunway is in the midst of a purchase agreement to acquire a majority stake in Multicare Health Pharmacy.

By integrating Multicare's pharmaceutical expertise and Sunway's digitalisation efforts, the proposed acquisition will position the enlarged pharmaceutical group as one of Malaysia's fastest-growing retail pharmacy chains.
There has been a surge in demand for accessible healthcare and primary health services such as retail pharmacies to meet the community's health needs, especially in the current pandemic landscape.
This growing demand in Malaysia is mainly fueled by a need to increase health literacy, an ageing population, and a rising number of non-communicable diseases.
Hence, Sunway is currently in talks with Multicare Pharmacy, one of the pharmaceutical retail leaders in the market, for a majority stake, in line with our commitment to offer healthcare services to a wider community
Sunway Pharmacy is a recognised name in the retail pharmacy market, currently totalling at 12 retail outlets. Since 2016, Sunway Pharmacy has been actively expanding to serve more customers by offering accessible healthcare to communities across Klang Valley, with this acquisition being the next step for greater heights in the healthcare sector.
The acquisition between the two pharmaceutical groups will take place progressively in three segments over the next few years, and is expected to be completed in 2026.
Integrating Expertise and Digitalisation
The COVID-19 pandemic has been a turning point for the Malaysian healthcare system to acknowledge the urgency in adopting digital solutions to improve its delivery.
As Malaysian healthcare is transforming, digitalisation holds tremendous potential to help retail pharmaceutical players adapt. New collaborative partnerships are now vital to integrate expertise and digitalisation into solutions for future healthcare challenges including globalisation, supply and demand complexity, price, personalised medicine, and more.
Therefore, Sunway Group President Tan Sri Dato' Chew Chee Kin believes that the acquisition will allow both groups to tap into each other's strengths, providing better services and accessible healthcare for their customers.
"With the acquisition, we are able to leverage on the combined expertise of Multicare's operational and pharmaceutical expertise and Sunway's comprehensive information technology digitalisation platform. We are confident that the enlarged pharmaceutical group will be one of the fastest growing retail pharmacy chain and the most successful market leader in Malaysia," said president of Sunway Group, Tan Sri Dato' Chew Chee Kin.
Collaborative partnerships are indeed key components to the country's healthcare sector.
The integration of Multicare's medical expertise and Sunway's digital transformation platform will ensure improvement of healthcare outcomes, leading to better population health.
Multicare Group Chief Executive Officer and Founder Lang Leong Cheng echoes Tan Sri Dato' Chew's sentiments and is confident that the partnership between Sunway and Multicare will spurt their growth to achieve greater things in the healthcare industry.
"After two decades of serving the community, we are excited to enter a new chapter with Sunway as our partner. In line with our motto 'We Care We Serve', our partnership will be able to provide better value, better services to our customers and to accelerate our growth for greater heights. We foresee strong synergies leveraging the consumer trust built over decades by both Sunway and Multicare Group," said Multicare Group chief executive officer and founder Mr. Lang
It is the network and partnerships that help build the expertise for the future. Through new technologies, partnerships and collaborations, an infinite world of possibilities can be created.
< Previous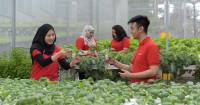 How COVID-19 can Accelerate Malaysia's Circular Economy
Next >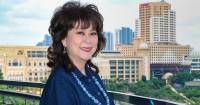 Lessons from the Past, Education of the Future