Flexible Work and Living Spaces
Sunway Property to launch Sunway GRID Collection featuring customised offices, retail and residential spaces.
2
-min read
Sunway Property will be launching Sunway GRID Collection that spans across 5 acres of land this year.
By 2025, Iskandar Malaysia hopes to create a workforce of 1.6 million, having created more than 680,000 jobs since the inception of the development region in 2006.
According to the Iskandar Regional Development Authority (IRDA), Iskandar Malaysia is targeting a population of 3 million by 2025. As of last year, Iskandar Malaysia's population stood at 1.7 million.
Sunway Property plays a key role in the development of the region. As the largest land owner in the economic zone and developer of Sunway Iskandar, the Sunway Iskandar township spans 1,800 acres of land with a gross development value of RM30 billion.
Come June this year, Sunway Property will be launching its latest integrated development, Sunway GRID Collection that spans across 5 acres of land. The first phase project of The Marketplace – one of the six precincts set to be developed in Sunway Iskandar – Sunway GRID is estimated to be completed in three years' time.
With a total GDV of RM376 million, the mixed development is targeting young business owners as it allows buyers the flexibility to combine small offices into a bigger space. Residents too are able to customise the layout of their apartments based on their needs.
Highlights:
41 retail spaces
74 office lots
501 residential units
Direct access to the Coastal Highway Southern Link
Located next to Sunway International School (complete by 2017)
< Previous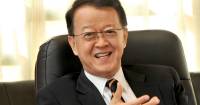 双威集团在可持续发展基础上增长
Next >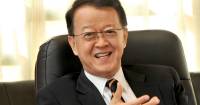 Jeffrey Cheah and Sunway Group: Doing Well by Doing Good

Warning: sort() expects parameter 1 to be array, bool given in /home/swysunway/public_html/stories/wp-content/themes/Avada/single.php on line 555

This article first appeared in Berita Sunway Issue 59