Waste Management: A Trash to Treasure Approach
4
-min read
Amidst all the rhetoric surrounding Environmental, Social and Governance (ESG), one area is often glossed over – waste management.
At Sunway, we are committed to intensifying our Group-wide ESG efforts towards achieving sustainable development. An integrated and concerted waste treatment is at the core of our ESG agenda, with a fail-safe six-tier waste management hierarchy prioritising waste prevention across the Sunway ecosystem in place.
Our Sustainable Winning Ways
As a conglomerate with a host of vibrant businesses spanning diverse industries, we are cognizant of the waste generated from our day-to-day operations. As such, we actively push for the implementation of a responsible value chain among both our communities and stakeholders alike, extending to suppliers and vendors.
Harnessing circular economy solutions, each category of waste generated from our daily operations is meticulously analysed, ensuring that we generate maximum usage and minimum wastage from our precious resources.
1. Solid waste
Waste generated by our commercial and institutional divisions is either properly separated at source, upcycled, recycled, or refurbished for infrastructure works, where possible.
Besides deploying recycling stations across all properties owned and managed by us to inculcate a habit of recycling among our communities, our Group-wide digitalisation efforts further drive down paper usage, in tandem with our corporate aspirations of cultivating a circular economy model from the ground up.
As the recycling landscape evolves rapidly around the globe, our internal waste segregation practices similarly pick up momentum, involving all facets of our daily operations as well as the communities we serve. Towards this end, Sunway Carnival Mall in Penang houses a Recycling Buy-Back Centre for shoppers and tenants to drop off recyclables with ease.
Understanding that "prevention is better than cure", high user traffic business divisions such as Sunway malls and Sunway Lagoon Theme Park actively discourage use of plastic in its premises. Similarly, Sunway University's #TheLastStraw campaign as well as yearly 'GreenThink!,' 'Scrap-the-Styro' and 'Pay for Your Plastic Bag' campaigns help nurture responsible future leaders who are sustainability-forward. Sunway Hotels also started deploying reusable and refillable amenities in phases, replacing a whopping 680,000 units of single-use plastic in 2022 alone.
2. Food waste
Food wastage is a prevalent challenge globally, churning an estimated 17,000 tonnes of food waste daily in Malaysia alone.
Driven by the aim of reducing food wastage and feeding the needy, the Sunway-Kechara Soup Kitchen partnership has evolved from excess food collection during festive occasions to a regular basis, feeding thousands of underprivileged individuals and rechanneling more than 16,730 kilogrammes of food wastage since the formation of the partnership in 2017.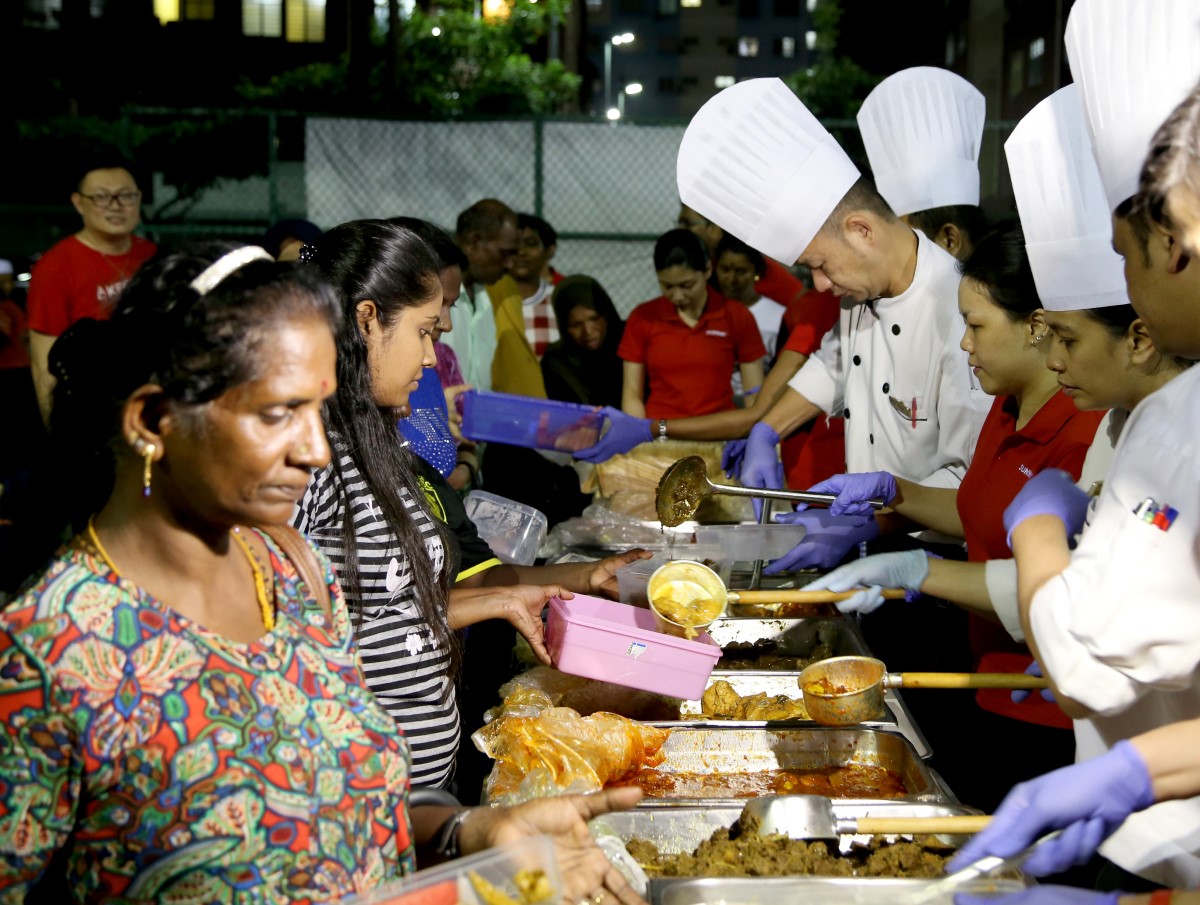 Along the same vein, food composting machines introduced in Sunway Pyramid Mall, Sunway Resort Hotel and Sunway University continue to decompose food waste since 2019, where a record 52,064 kilogrammes of food waste collected has been processed into 8,548 kilogrammes of natural compost in 2022. We are also exploring the use of black soldier flies for our food waste treatment.
3. Used cooking oil
Irresponsible cooking oil disposal down the kitchen sink leads to clogged drains which if left unchecked, pollutes water sources and threatens marine biodiversity.
Targeting used cooking oil disposal is the Sunway-FatHopes Energy collaboration, which features a monthly UCO collection from our community and township residents, with the 2022 campaign successfully rescuing more than 14,660 kilogrammes of UCO from our sewer pipes to be converted into biofuels.
4. Scheduled waste
All waste material devoid of recovery potential will be discarded lawfully and ethically.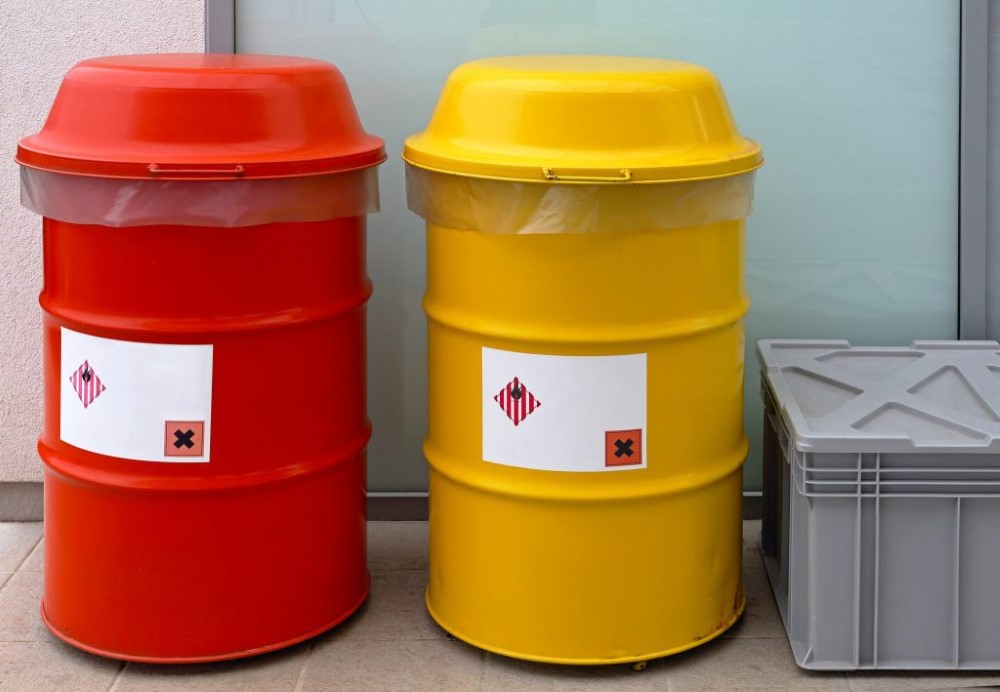 Any waste that possesses hazardous traits which may potentially harm the public health and environment is managed by licensed vendors, from storage up to incineration, in compliance with the Environment Quality Act 1974.
Painting A Holistic View
Evidently, waste management is beyond mere cogs in our ESG wheel. In fact, our efforts are producing increasingly encouraging results – as seen in our 2022 environmental performance where we successfully diverted 724 tonnes of waste materials from landfills.
Understanding the rising importance of resource management, awareness programmes have similarly begun shifting in high gear across our key businesses. For instance, Sunway Malls took the liberty to educate tenants and shoppers nationwide about sustainable waste management through the "Together for Good" campaign in 2022 – augmenting the 2030 Agenda for Sustainable Development which serve as a global blueprint for a low-carbon future.
Our sustainable winning ways are here to stay, reflecting the Group's commitment to preventing and reducing waste, and in extension, addressing climate change.
Echoing our Group founder and chairman Tan Sri Dato' Seri Sir Dr. Jeffrey Cheah KBE AO,
"Advancing the Sustainable Development Goals is not the sole responsibility of the governments alone. It requires the commitment of all sectors of society — the private sector, academia, civil society, and every individual. We are all in this together."
< Previous
Bridging the Digital Gender Divide
Next >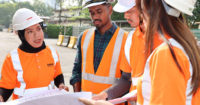 Just to be on the Safe Side
This article first appeared in Berita Sunway Issue 77