Looking to Scale Your Business Online? Get started with eCommerce Jump-start Programme
3
-min read
If there's anything the COVID-19 situation has amplified, it would be the crucial necessity for offline SMEs to employ a bricks-and-clicks strategy.

The eCommerce Jump-start Programme aims to help retail SMEs and entrepreneurs on their digital transformation journey to weather through the economic downturn we are facing using a structured curriculum and mentorship from digital experts – at no charge.
As retailers are forced to close their doors to contain the spread of COVID-19, one of the biggest concerns, especially amongst non-essential businesses, is how to compensate for in-store revenue loss.
One would expect that most retailers would have an online presence in this digital age, but the reality is that many have yet to adopt the bricks-and-clicks approach, at least in Malaysia. Not having an online presence puts your business at a disadvantage. It's like having a "Closed" sign on your door when customers show up.
Integrating bricks-and-clicks
Combining online and offline retail approaches in your business has the power to amplify reach and sales. Think of "online" as another stream of revenue for your existing physical stores, an alternative if your customers are outside your geographical location, or if you are unable to operate offline.
There is no better time to jump-start your e-commerce journey and go bricks-and-clicks than now.
Building a successful e-commerce business from scratch is more feasible with the right mentorship. We are here to help.
Grow your business online with eCommerce Jump-start Programme
While there is no cheat sheet for e-commerce success, a structured curriculum and mentorship from digital experts will serve in setting the ground for your e-commerce to thrive.
The eCommerce Jump-start Programme offers a free four-week training programme for SMEs and retail entrepreneurs to help their businesses get online. Hosted by Sunway Innovation Labs (iLabs) and Sunway University in partnership with numerous industry leaders, government agencies, and digital champions in the ecosystem, the programme will kick off on 27 April 2020 with a keynote address from Brian Wong, Vice President of Alibaba Group.

It's a CSR initiative by Sunway iLabs, based at Sunway City Kuala Lumpur in response to the COVID-19 crisis, aimed at helping Malaysian retail and SMEs entrepreneurs on their digital transformation journey to weather through the current economic downturn.
"We want to help the businesses who are not online to get an online presence for their survival, and help them emerge stronger," said Matt Van Leeuwen, Sunway Group Chief Innovation Officer and Sunway iLabs Director.
Learn from these industry leaders, successful digital entrepreneurs and e-commerce players – Matt van Leeuwen, Chief Innovation Officer of Sunway Group; Brian Wong, Vice President of Alibaba Group; Hans-Peter Ressel, Founder and CEO of Momentum Commerce and Co-Founder of Lazada; Yeoh Chen Chow, Co-Founder of Fave; Lalitha Sivanaser, CEO of OURSHOP (AirAsia); Nadhir Ashafiq, Co-Founder and Executive Director of TheLorry; Luqman Adris, Co-Founder and CEO of AVANA; Eileen Feng, Country Manager of Shopline; Ganesh Kumar Bangah, Founder & Executive Chairman of Commerce.Asia; Isaac Leong, Co-Founder and CEO of Kumoten; Wong Kim Yoong, Founder of Red Dino Ventures; and speakers from Malaysia Digital Economy Corporation (MDEC) and Sunway University – as they unveil e-commerce strategy, pragmatic steps for getting businesses online and digital marketing via virtual lectures, talks and workshops throughout the 12-hour, four-week programme.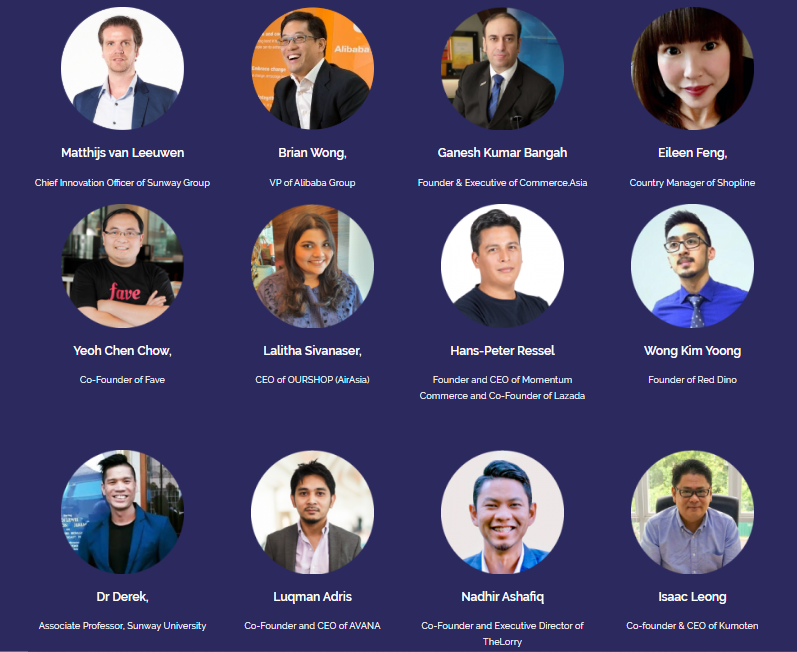 What's more, stand a chance to win a 100% fee waiver worth RM12,500 for the Alibaba Global eCommerce Talent (GET) Programme which includes access to Alibaba's global ecosystem and resources and an opportunity to join the Sunway iLabs Accelerator Programme once you completed the programme.
Registration closes on 25 April 2020. Jump-start your e-commerce journey with iLabs now!
< Previous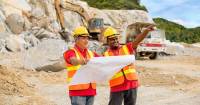 Quarry-ty over Quantity
Next >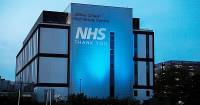 Research Institute at Jeffrey Cheah Biomedical Centre Leads Global Efforts in COVID-19 Fight
This article first appeared in Berita Sunway Issue 69