Jeffrey Cheah, A Man of Two Worlds
For this tycoon, business and sustainability go hand in hand. Here's why.
6
-min read
Mention the name Tan Sri Dr. Jeffrey Cheah, AO and one would invariably know him as the Founder and Chairman of Malaysia's Sunway Group. After all, the soft-spoken businessman is recognized for developing some of the most iconic townships and establishments in Malaysia.
These include Sunway City in Kuala Lumpur, Sunway City Ipoh in the state of Perak and Sunway Iskandar in southern Malaysia. Spanning about 5,000 acres across the country, the townships and other integrated developments comprise a host of healthcare, education, retail, hospitality, leisure and commercial entities, in a green and sustainable environment.
While the founder of the Sunway Group is famed for being a real estate and construction magnate, unbeknownst to many, Cheah isn't just all about being a corporate giant in Malaysia.
"Money is important in this world," he declares candidly. "But as successful as we are as businessmen, we must do our part to give back to society and the environment."
Such is the nature of Cheah and his convictions about Mother Earth that he does not view business, society and the environment as distinct from each other. A firm believer in protecting the earth while having benefited from its natural resources, Cheah has always strived to balance the delicate scales of progress and sustainability. He practices the Chinese philosophy of universal balance—yin and yang.
Recalling his early days when he acquired the land on which Sunway City sits today, Cheah says, "Sunway City was completely mined-out by the British. When I took over, I used the open-cast mining technique to get to the earth's resources.
"While I saw mining and construction as a necessity for development, I was discomforted that it was very much a zero- sum scenario. After more than 15 years, this whole place was really a wasteland. So I felt it was my responsibility to convert this wasteland back into something that is livable.
"I realized that I had the opportunity to turn the area into a positive-sum scenario. I wanted the transformation of this moonscape area into Sunway City to be an example of how we can turn an ecological wasteland into a thriving and sustainable community," he says.
From Wasteland to Wonderland
Indeed Sunway City today is a testament to the balance of progress and sustainability. The city is located on what was once a large, disused mining area and completely barren land. There weren't even earthworms in the soil, exclaims Cheah.
Cheah says the Sunway Group set out to rehabilitate this ecological eyesore and turned it into an integrated green city with a vibrant and thriving community. Today, Sunway City and its confines are interspersed with 25,000 trees and are home to about 150 species of flora and fauna. The Green Building Index (GBI), a green organization certification board, certified Sunway City to be Malaysia's First Sustainable Township in 2012.
A 30-minute drive from Kuala Lumpur, Sunway City is also home to seven million square feet of world-class facilities and attracts 42 million visits a year. The 1,350-acre Sunway City Ipoh in the northern city of Ipoh, Perak, has a complete township that is in harmony with nature and the area's ancient limestone formations and caves. Sunway Iskandar in the southern state of Johor comprises a 1,800-acre site that will be a modern sustainable development, built on the expertise gained from the group's earlier experiences with Sunway City.
"I've plans to build an advanced filtration plant so that Sunway City
can reuse the water in all our commercial and residential properties," — TAN SRI DR. JEFFREY CHEAH, AO
As testimony to how far Sunway City has come, Cheah recalls what Singapore's founding Prime Minister, the late Lee Kuan Yew, said to him: "You've successfully turned this wasteland into a wonderland!"
"I'm thankful for such a comment and looking at Sunway today, I'm proud to say that I've been able to do that," says Cheah of Lee's comment.
But if you thought that Cheah is resting on his laurels and enjoying the fruits of his reinvention of Sunway City, think again.
"I've plans to build an advanced filtration plant so that Sunway City can reuse the water in all our commercial and residential properties," he says. "I'm also looking into how we can produce our own power using natural gas to meet our needs in Sunway City. All these plans are being deployed with sustainability in mind."
These plans will also be consistent with the aspirations and implementation of the Sustainable Development Goals adopted by the United Nations.
Sustainability, a Core Belief
For some companies, sustainability may only be a part of the overall corporate responsibility efforts they engage in. But this isn't the case with Sunway Group.
Cheah actively imbues his employees with his passion for sustainability— because sustainability isn't just a tagline but rather the very core of his belief.
Cheah says over the past two centuries, climate change, global warming, the changing environment, urbanization and population growth are clear indications that humans must somehow find a path toward progress that meets the demands of our global community without upsetting the ecological equilibrium that sustains our planet.
"We should spend on research in sustainability science and continue to educate a new generation of scientists, policymakers and business leaders to ensure that we can grow our economy while preserving the planet," he says.
In fact that is exactly what Cheah has done. In April last year via the Jeffrey Cheah Foundation, Cheah gifted US$10 million to establish the Jeffrey Sachs Center on Sustainable Development housed at Sunway University, which was officially launched in December.
The pioneering Jeffrey Sachs Center will be a hub for research and policy practice, creating world-class programs to train a new generation of students, practitioners and policy leaders. It will also develop links with universities, industries, government bodies, nongovernmental organizations (NGOs) and social enterprises around the world in sustainable development initiatives.
Building Sustainable Ecosystems
Beyond setting up the Jeffrey Sachs Center, Cheah believes that even from a business point of view, there is a necessity for sustainability, as for any business empire to thrive there needs to be a hospitable planet.
This is why the Sunway Group has been for years promoting the idea of a "sustainable township," a concept that encompasses a holistic vision that transcends physical manifestations such as going green and reducing carbon footprints.
Cheah says sustainability includes the nurturing of communities because for any township to thrive, there needs to be all the right components to make it vibrant, which in turn creates a livable ecosystem for its occupants to flourish.
"In my many travels, I've come across Malaysians based overseas and I often challenge them to come back to the country," he says. "They are understandably hesitant to return as they are worried about not being able to utilize their skills and also because they're unsure if they can adjust to the life here.
"I assure them by telling them I'm creating the ecosystem that takes into account their jobs, their skill sets, their security, and tell them I'm building an environment for them to live, work, play, learn and be safe in. Thankfully, I've been able to convince some to come back, and they can see for themselves what I've done. I'm creating an ecosystem for them and their families to grow, and for them to live here."
Still, Cheah acknowledges that there are impediments to this vision and believes the most important change is mindset.
"We are in the 21st century and you can't overcome the challenges of the digital age with an analog mindset," Cheah explains. "This may mean a complete and thorough review and evaluation of our current global model for growth."
Cheah also believes that businesses and governments need to address the real issues of inequality, development gaps and reforming economic models that tend to prioritize growth over people and the planet.
"Policies and projects that have negative impact on the Sustainable Development Goals have to be rejected," he says. "Long-term sustainability rather than short-term profits should be the determining factor.
"As for the education sector, there is a lack of research that is application oriented. In this regard, we need a closer connection between research institutions and the industry. Education ensures that the concept of sustainability reaches the hearts and minds of people. This must be widespread and deep, and reach out to all levels of our society to sustain the development goals and trends," he adds.
< Previous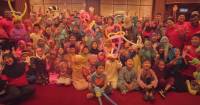 Golden Opportunity To Learn Job Skills
Next >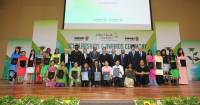 Empowering Bright Young Minds

Warning: sort() expects parameter 1 to be array, bool given in /home/swysunway/public_html/stories/wp-content/themes/Avada/single.php on line 555