Jeffrey Cheah and Sunway Group: Doing Well by Doing Good
The philanthropic founder of Sunway explains that sustainability is at the heart of everything the group does.
5
-min read
For most people, an entrepreneur's success is defined by the firm's bottom line or market capitalization.
However, for Tan Sri Dr Jeffrey Cheah, AO, Founder and Chairman of Sunway Group, one of Malaysia's top conglomerates, success is defined by his commitment to the two key issues he cares deeply about: sustainability and philanthropy.
More than three decades ago, Cheah cast his gaze over what were several deep craters of disused and abandoned mining land on the outskirts of Kuala Lumpur. Where others saw a blighted landscape, he envisioned something completely different.
Sunway City rose from the deep craters of the 800-acre barren area to become an integrated and thriving township of 200,000 people. Cheah and his team completely restored the ecosystem, transplanting more than 25,000 trees and even bringing in earthworms to help the soil recover. In fact, the late Lee Kuan Yew, Singapore's founding father, once commended Cheah in a private conversation that Sunway City is a good example of a transformation "from a wasteland to wonderland."
The township houses hospitality, leisure, retail and commercial entities, all developed in line with the concept of sustainable development. It also houses Malaysia's first theme park, a medical center that is rapidly gaining regional recognition for excellence, an "education corridor" comprising three universities and a host of other educational institutions, and thousands of homes.
"Sustainability is a long-term journey and lies at the heart of everything we do here at Sunway. It is not just an afterthought, but a mindset deeply ingrained in the group," Cheah says in an interview at his office.
To underline his commitment to sustainability, Cheah, via the Jeffrey Cheah Foundation, gifted US$10 million to the United Nations in 2016 to establish the Jeffrey Sachs Center on Sustainable Development at Sunway University. Headed by Professor Jeffrey Sachs of Columbia University, the center is the first of its kind in Asia. The gift is also the largest of its kind in helping advance the 17 Sustainable Development Goals adopted by the United Nations General Assembly in 2015.
The Jeffrey Cheah Foundation owns and governs the group's entire stable of educational institutions, which are managed by the Sunway Education Group. They include Sunway University, Monash University Malaysia, the Jeffrey Cheah School of Medicine and Health Sciences as well as four Sunway Colleges.
The foundation was established in 2007 when Cheah gifted to it his equity in the group's education institutions, which was then valued at RM720 million (US$168 million) and today is estimated at more than RM1 billion (US$233 million).
Cheah stresses that the Sunway Education Group is not part of the Sunway Group's business portfolio. "I view education as a calling, and I believe I have a higher purpose in life, which is to do good and give back to society. Education is not a profit-driven business, but of course, we must ensure that this initiative is sustainable."
To that end, the educational institutions operate along private sector lines, but their surpluses are ploughed back into the foundation for scholarships, expansion of faculty and facilities, and research grants. To date, close to RM330 million (US$77 million) in scholarships have been disbursed."My goal is to give out more than RM1 billion (US$233 million) in scholarships in my lifetime," Cheah has said.
Making Healthcare Sustainable
In recent months, Cheah and his team at Sunway Group have turned their focus toward healthcare, hoping to create an impact on Malaysia's healthcare landscape that is similar to their successes in the education sector.
Cheah believes more can be done to further improve the nation's healthcare system, such as growing and retaining the talent pool as well as encouraging a wider knowledge exchange between Malaysians and experts from global institutions.
"We will soon partner with University of Cambridge to set up a clinical research center at Sunway Medical Centre. We are also working on an alliance with Addenbrooke's Hospital and Papworth Hospital, which are both teaching hospitals of Cambridge University," he says.
Cheah is confident that the establishment of the clinical research center will be a game changer. For a start, it will be the first clinical research center set up by University of Cambridge in Asia. The partnership also adds to Sunway's existing agreement with Harvard Medical School to conduct the annual South-east Asia Leadership program at Sunway. The 12-month program will be taught by leading Harvard faculty and supported by experts from Sunway Medical Centre. It aims to equip managers and clinicians working in the healthcare industry with cutting-edge skills and tools to become leaders of their profession.
"I have always wanted to see a two-way flow of scholars, researchers and experts between Sunway and world-renowned institutions including Harvard, Cambridge and Oxford to advance the education and healthcare standards in this part of the world," Cheah says.
These efforts, which will help grow the medical talent pool as well as boost healthcare quality in Malaysia, also complement Sunway Group's expansion plans. Over the next five years, it aims to invest more than RM1.2 billion (US$280 million) to build another five hospitals in the country.
Cheah believes sustainable healthcare should not be confined only to the progress made by the foundation, medical schools or medical center. As part of the efforts to discourage tobacco use in Malaysia, the group is offering help to smokers via its Quit clinics. "We aim to be a smoke-free township in two to three years. It is a challenging process but we will do our best to make it happen," says Cheah.
"Ultimately, helping shape healthy lives, reducing healthcare costs and promoting active lifestyles in our communities is a fundamental goal in who we are at Sunway," he adds.
To Lead by Example
Today, Cheah—who was born in Pusing, a small town located in northern Perak state in peninsular Malaysia—is a well-respected businessman and philanthropist. He hopes that his efforts will one day inspire many others to give back to the community.
"I think the most persuasive way is to lead by example. My personal motto is 'I aspire to inspire before I expire.' The best way to inspire is by example," he explains. "This is why I gifted my entire equity in our educational institutions to the foundation, in perpetuity.
"So many of our graduates at our institutions have come up and personally thanked me for the scholarships that made it possible for them to acquire quality higher education. I always remind them that they should now do their part and give back to society," he says.
The article originally appeared in Forbes Asia Centennial Issue 2017
< Previous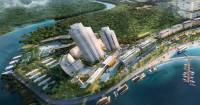 Flexible Work and Living Spaces
Next >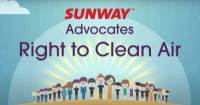 Stubbing Out The Smoking Habit

Warning: sort() expects parameter 1 to be array, bool given in /home/swysunway/public_html/stories/wp-content/themes/Avada/single.php on line 555