We Are In This Together
3
-min read
Tan Sri Sir Jeffrey Cheah shares his thoughts on Sunway as a leader in championing the sustainable development agenda in the region.
Sustainability has become a buzzword in recent years. At Sunway, however, we have been taking conscientious steps to do our part in protecting and preserving our planet since we first developed our Sunway City township, long before the current focus on sustainable development.
Sixteen years ago, the world adopted the Millennium Development Goals or MDGs to deliver by 2015 a more inclusive and accessible world. The MDGs were further distilled into the 17 Sustainable Development Goals (SDGs) on 25 September 2015, where 193 countries of the United Nations General Assembly adopted the 2030 Agenda for Sustainable Development. The 17 goals range from addressing climate change to making education accessible, from ending poverty to enhancing gender equality ― just to highlight a few.
My views on sustainability were shaped by my formative years growing up in the small town of Pusing in Perak. I witnessed first-hand the impact of poverty on families and how it closed off avenues for advancement for the children, particularly in education. And as Pusing was a tin-mining town, you could not help but notice the ugly scars in the landscape created by disused mining pools.
Poverty and environmental degradation were personal experiences that formed my convictions that education was the path out of poverty, and that we needed to heal a bleeding Mother Earth. Without recognising it, I had adopted the idea of sustainable development.
As soon as I was able to, I established the Jeffrey Cheah Foundation to provide scholarships for deserving children as I believe that education can end the cycle of poverty and increase awareness to protect our world. The Foundation has thus far disbursed RM270 million in financial aid to students. My goal is to provide RM1 billion in scholarships in my lifetime.
Furthermore, the memory of those disused mining pools directed my efforts in the development of Sunway City – a thriving community of 300,000 living, working, studying and playing in a township developed on what used to be barren mining land.
More than 25,000 trees have been transplanted here, and a complete eco-system restored. Today, you can find more than 150 species of flora and fauna within the township. We continue to do more by treating the water in our lakes which effectively lifts about 15,000 households off the public water-supply grid. We are also building a combined generation plant for Sunway City, which will use natural gas to generate electricity to further reduce our carbon footprint. We also plan to integrate technology even more deeply to establish Sunway as a true "smart city" of the 21st century.
The realisation of the SDGs requires the commitment of all sectors of society. Hence, in April, last year, the Jeffrey Cheah Foundation pledged a gift of USD10 million, the largest financial commitment to date focused on the education and implementation of the SDGs, to fund the establishment of the Jeffrey Sachs Center on Sustainable Development at Sunway University.
The Center, the only one of its kind in Asia, will provide closer academic and industry linkage, leading to new research opportunities and more possibilities of developing sustainability-focused innovations.
Given Sunway's leadership role in the sustainable development landscape, I would like to urge all our stakeholders to exemplify the principles of sustainability in your day-to-day lives, whether at work or home. Strengthening Sunway's status as a champion of sustainability begins with its people, and as a diversified conglomerate, we can create a deep and lasting impact in promoting sustainability through our various initiatives.
It is my hope that setting up the Jeffrey Sachs Center at Sunway University will help establish Malaysia as a leader in driving the sustainability agenda for the region and, indeed, the world. The 17 Sustainable Development Goals are undoubtedly ambitious. But I am convinced that they can be achieved if all of us work together with passion, commitment and determination. We are all in this together!
< Previous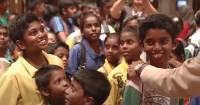 Lighting Up Children's Lives
Next >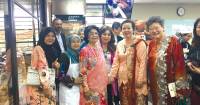 Championing Education In The Community
This article first appeared in Berita Sunway Issue 58