Lakeside Luxury
< 1
-min reads
New villas await at the Banjaran Hotsprings Retreat in Ipoh, Perak.
The award-winning Banjaran Hotsprings Retreat is set to introduce a collection of 20 additional villas in the third quarter of 2017.
Set to overlook a pristine lake located on the west side of the sprawling retreat, the Lake Villas will feature:
A Master bedroom with en-suite bathroom
An Outdoor plunge pool
Jacuzzi & a lakefront balcony
This new collection of villas will complement the existing 25 Garden and Water villas.
< Previous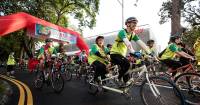 Realising a Flourishing Society
Next >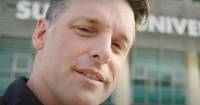 Nick Baker discovers Sunway City Kuala Lumpur

Warning: sort() expects parameter 1 to be array, bool given in /home/swysunway/public_html/stories/wp-content/themes/Avada/single.php on line 555

This article first appeared in Berita Sunway Issue 59