Innovation
Society
Sustainability
Urban Living Lab: The Key to Unlocking the Future of Cities
Innovation
Society
Sustainability
10
-min read
"Living lab" has been the buzzword of our modern-day, technological era, though very few seem to grasp how living labs can be the next groundbreaker for our future.

Exactly as it says on the tin, a living lab explores the daily environments of a society, with which is then transformed into real-world solutions for the betterment of mankind.
Whether we realise it or not, our future is inextricably tied to the fate of our cities. This is particularly true for Southeast Asia, where urban areas are home to one-third of its total population and churn out more than two-thirds of the region's GDP. In fact, the United Nations projects that an additional 2.5 billion people will reside in cities around the world by 2050, with over 60% of the increase occurring in Asia. Naturally, this sharp spike in urban migration will trigger a new wave of urbanisation – one that holds out both the glittering promise of vibrant economic growth, as well as the threat to drown us should we fail to learn to ride on the crests of this rising tide. 
Indeed, many cities and metro centres are facing pragmatic challenges to be more efficient, more agile, more responsive in supporting the unique needs of a fast-expanding urban community. Another fundamental threat to the human species is climate change. Endemic to the cities in SEA due to their coastal locations and the existential sea level rise in the Pacific islands, the effects are only worsened by human-induced global warming as cities are poised to contribute to more than half the rise in global greenhouse gas emissions and atmospheric pollutants. Of course, the liveability of a city is also determined by other key variables, such as mobility, crime rate, healthcare, education scores, cultural attitude and its pursuit of equality. A new conversation is underway: how can cities adopt inclusive economies and environments informed by robust quality of life standards?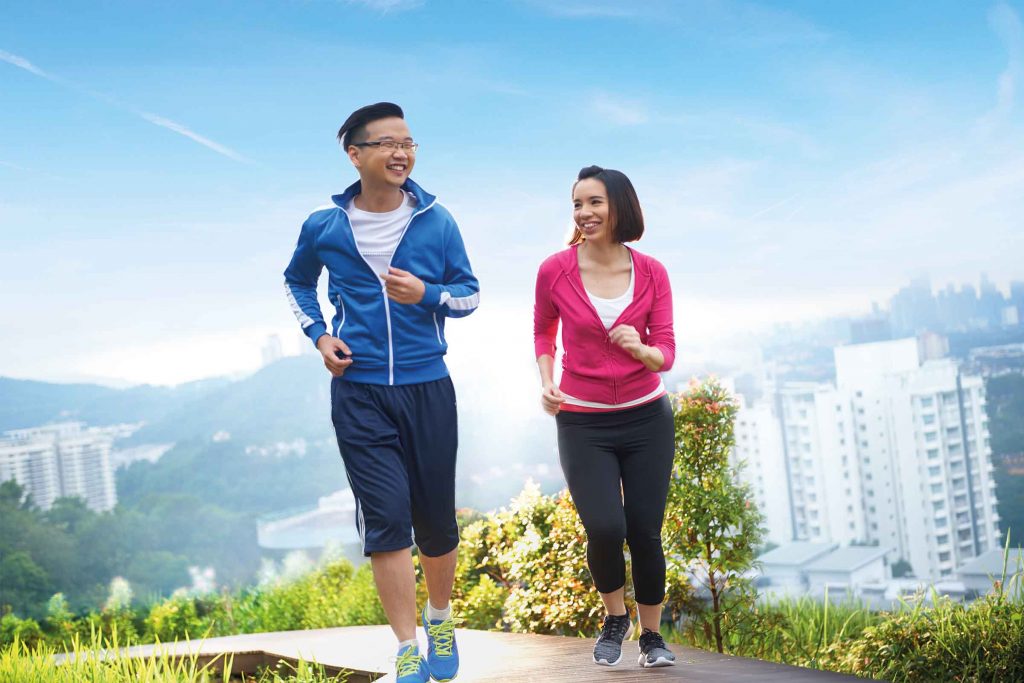 Over the years, many have looked to the successes of Sunway Group for answers. As a developer of planned communities, it has built its reputation by building the city of everyone's dream from the ground up on the site of a tin mine just 15km from Kuala Lumpur City Centre. Positioned as one the most sustainable cities in the nation, much of Sunway City Kuala Lumpur's progress stemmed from its thoughtful integration of technology and innovation into every fabric of urban planning. From transportation and energy management to world-class offerings in education, healthcare and hospitality, the city displays high efficiency in how it serves and relates to the dwellers and users of spaces. But chief among the measures remains its proper urban planning. 
"A city should not just happen anymore. Every block, every building and neighbourhood requires careful planning," said Armida Salsiah Alisjahbana, the Under-Secretary-General of the United Nations and Executive Secretary of the United Nations Economic and Social Commission for Asia and the Pacific (ESCAP).
To begin, understanding the key trends in urbanisation will provide a new framework that will account for the direction of urban development and the implementation of the 2030 Agenda for Sustainable Development. But Armida believes that it is also about strategic partnerships. "Rapidly growing cities and towns are faced with a range of developmental choices that will shape their growth. These choices are seldom determined by individual actors or agencies but emerge out of the complex interplay of decisions made by a range of actors across national and local governments, investors and entrepreneurs in the private sector, and a range of local community and civil society voices." 
The Rise of Urban Living Labs 
Cities in SEA seem to be heeding the call as there are signs of a shift.  
Consider Da Nang, the low-lying harbour city of Vietnam. Frequently battered by floods and storms, its Climate Change Coordination Office has deployed early flood warning systems, hydrological data, as well as an open data-driven flood risk map – the latter in partnership with global insurance company Swiss Re – in preparation for future calamities. But Da Nang did not install these measures just for public safety reasons alone. They are all part of a far-sighted equation to keep various agencies and entities partners informed as they pursue the implementation of weather-resistant building code for the area. Integrated effort such as this allows for complex, larger-scale construction projects that are viable and attractive to investors, businesses and talents, catalysing the integrity and resilience of both its economy and community in the long run. 
Singapore is another exemplary city in this regard. When it comes to high-tech breakthroughs, this island nation has long been the dominant model for SEA and the rest of the world. Already gaining a head start in the digital race, Singapore is now ramping up as a sandbox for next-generation innovation and other novel technological approaches. Presently on Singapore's drawing board is the Smart Urban Co-Innovation Lab. The developer and its partners have earmarked S$10 million for the ambitious project, set to gather industry titans the likes of Amazon Web Services, Cisco Systems and Microsoft, as well as promising local firms to co-innovate, test ideas and pilot trials at the 55-hectare 5G-enabled Singapore Science Park. This new movement shall encompass the full spectrum of smart cities solutions to fulfill its purpose to give citizens access to all of the networks that power the city of the future, including advanced manufacturing, digital wellness and intelligent estates. 
Sunway Living Lab Embraces Collaboration 
Still, a strategy of resilience will involve more than burying nodes and sensors under the curbs around the town. In urban living labs, urgent, complex problems connected with societal challenges are tackled. But the key elements remain co-creation and experimentation in real-life setting. Though wide-reaching and diverse in discipline, the labs should always have one common aim: to develop new products and services not only for people but together with people. This is exactly what Armida has asserted: collaboration. 
And collaboration is the order of the day at Sunway Innovation Labs (iLabs). Since its inception, it has skillfully bridged disparate individual groups and spurred multiple collaborative efforts to the advantage of its community and its vision of the future. The city in which the lab stands, Sunway City Kuala Lumpur, has long possessed key ingredients for this initiative to flourish. It has leading tertiary institutions and medical centres – the places where scientific breakthroughs are often made. Also home to headquarters of Sunway Group where day-to-day business operations of its 13 divisions are anchored, the city presents itself as a fertile breeding ground, test bed and launch pad for ideas and innovations. 
"We like to say we speak four languages – the language of students, start-ups, researchers and the industry," said Chief Innovation Officer of Sunway Group Matt van Leeuwen, in reference to the four core demographic profiles Sunway iLabs is focusing on connecting.
Around the world and throughout history, students have been an important force for change in almost every aspect of every society. iLabs facilitates similar grassroots movement and student engagement. "We do it through programmes such as our annual hackathon called the Make It Challenge," Matt explained. It is a collaborative challenge for varsity students to build solutions and tackle problem statements around the United Nations Sustainable Development Goals. "The latest edition of Make It Challenge, for example, zoomed in on digital health, food and agri-tech and education tech. We received submissions from more than 30 colleges and universities across all three parallels. They are alive with insights into the mind's eye of the millennials; of what this generation hopes to see changed, say, in the next 20 years."
Matt stressed that the Make It Challenge is not just another "nice, credit-earning student programme". As iLabs' tagline "Inspire. Build. Launch." suggests, it is merely one of three parts of a comprehensive innovation ecosystem. Long-term sustainability remains at the forefront of the implementation of its projects and ventures.
"We align the structure of Make It Challenge with that of other initiatives in our line-up such as the accelerator which offers seed funding, business mentorship and a support network for start-ups and entrepreneurs. We want to see students recognising entrepreneurship as the development of key skill sets, such as problem solving, collaboration and communication; that their creative ideas and unbound energy could blossom into something worth pursuing outside the comforts of higher education," further explained Matt.
The funding round will also see SunSEA Capital's participation. The venture capital unit of Sunway Group seeks to back up and expand the power and influence of start-ups across Southeast Asia, Taiwan, China, South Korea and Japan through investment in Series-A and early Series-B funding rounds. It has, in fact, invested in an array of start-ups, including Singapore-based e-commerce enabler Intrepid Group. High-quality ideas scouted during the Make It Challenge often functions as an important deal flow feeder for SunSEA Capital to get their creators off the ground.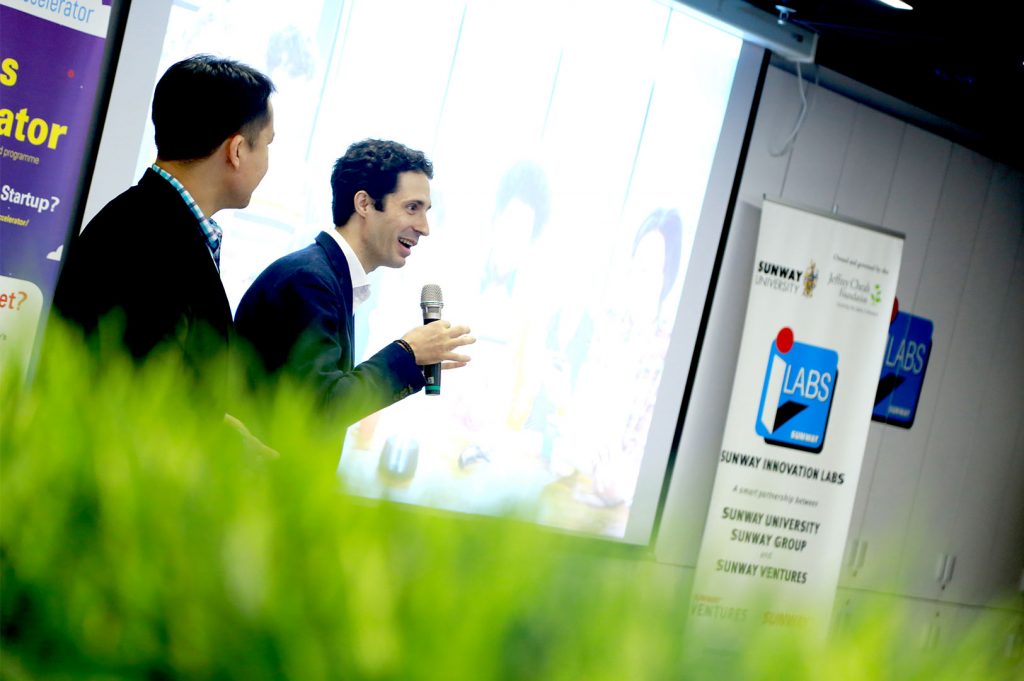 Similarly, the process is changing the game for scientists and researchers as well, bringing discoveries ripe for innovation and commercialisation out of the university lab to create jobs, businesses and a smarter city. Some of these innovations that were recently deployed and tested in Sunway City Kuala Lumpur include an automated zoo management system at Sunway Lagoon, an alternative protein source to feed communities, a sustainable smart farming solution in collaboration with Sunway Property, and an e-commerce enabler that can support merchants in our malls. By providing a space to showcase and monitor the power and abilities of these technologies, iLabs is granting us a glimpse of what they hold for metropolises of tomorrow. 
Building Cities From the Ground Up
When it comes to the potential of living labs and city revolution, there remain so much more to be explored. In its quest for further breakthrough and advancement, Sunway Group is preparing to widen its net to capture more ideas and inspirations. Tentatively named Idea Dropbox, the system in the making will serve as a platform for all Sunway employees to voice their thoughts related to key focus areas. "Relying on management alone to deliver ideas will no longer be enough. The ones who are best positioned to take real actions are often on the ground. Accordingly, we need to find the right balance between a top-down strategy and a bottom-up ideation approach," said Matt. 
Idea Dropbox is slated to be launched in the first quarter of 2021. In the same season, the core curriculum of 42KL will, too, set sail for its first intake. First introduced in August 2020, the sister campus of the notable Parisian coding school Ecole 42 will feature a disruptive education model that could radically transform the learning experience. Its zero tuition fee, zero teacher and zero traditional classroom concept will shift emphasis away from rote book and lecture-style teaching to frameworks focusing on peer-to-peer interaction, gamification and hands-on problem solving. The potent combination of globalisation and digital transformation is upending the requirements for tomorrow's workforce, underscoring the need fora flexible, individualised curriculum based on 21st century digital skills. 42KL will empower this new workforce.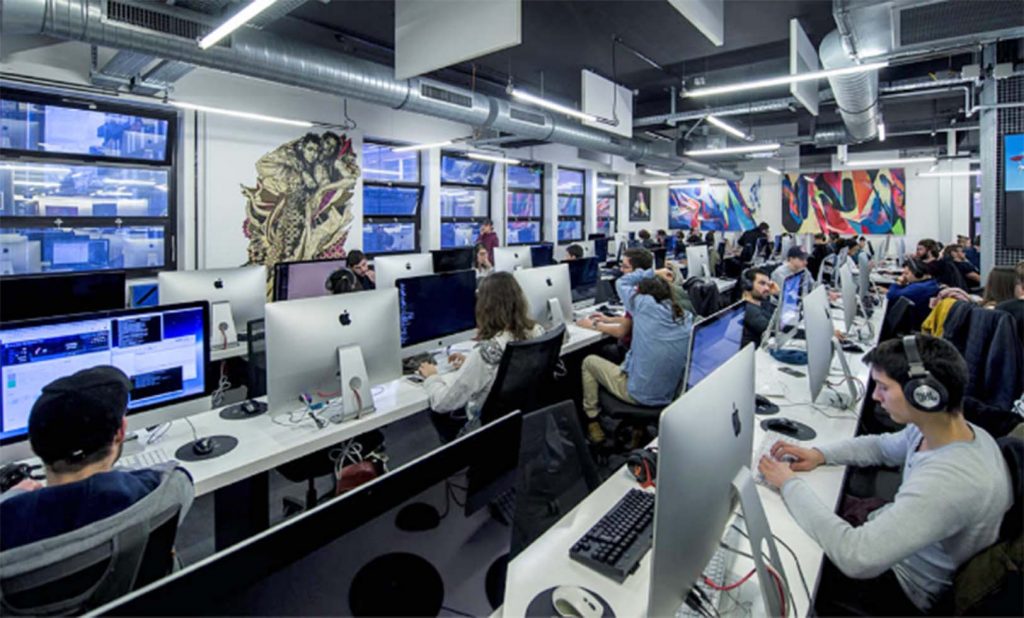 Sunway's Multidimensional Blueprint 
Sunway iLabs offers a unique and interesting lesson for other living labs in SEA and beyond, providing insights into how we can future-proof our cities through various initiatives across five verticals. 
iLabs Super Accelerator taps into the budding start-up community. For four months, the selected start-ups with at least an MVP or market-ready solution will grow their companies with the funding of up to RM 100,000 in seed investment, mentorship and market access. Sunway's corporate business divisions will help with the heavy lifting of getting the pilot projects up and running, which could see us becoming a customer or investor in these innovative solutions. 
Sunway Start-up Immersion and Accelerator Programme 
Think of it like a global expansion starter kit. Using Malaysia as the launch pad, the programme equips potential start-ups for penetration of international market with a geographic focus on Southeast Asia, educating them about the local start-up ecosystem, industry landscape, business culture and regulations. This programme is proven successful through a collaboration with the Japan External Trade Organization (JETRO) that saw five Japanese start-ups get connected to our ecosystem. 
Advancing Smart Sustainable Cities with 5G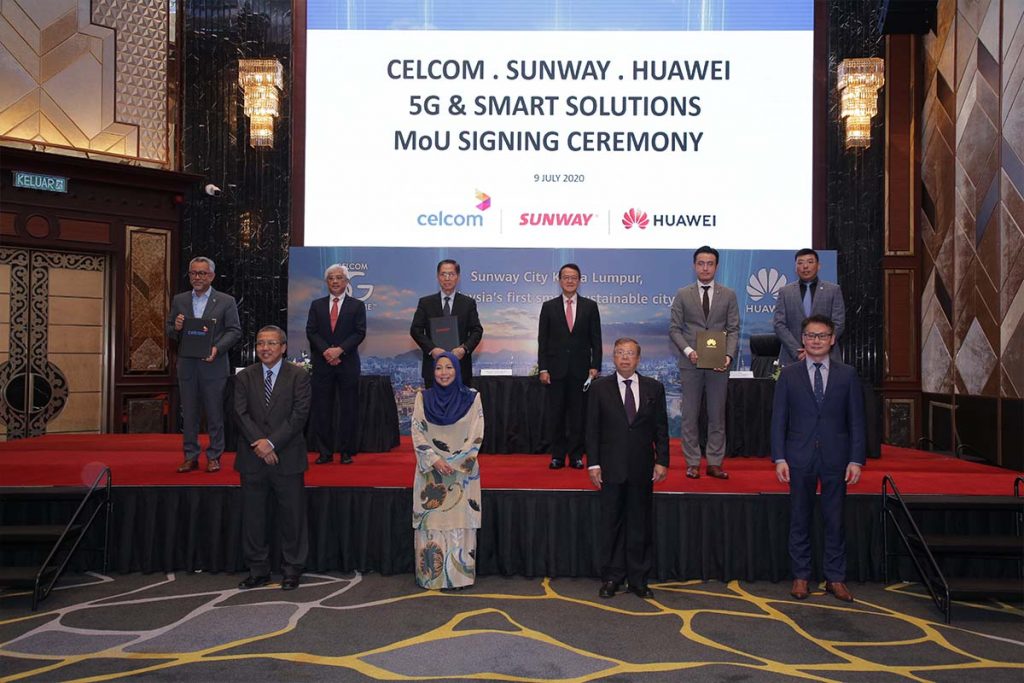 Sunway, Celcom and Huawei are collaborating to test technology for 5G among other smart township solutions. The partnership heralds the next stage of the digital revolution that calls for a new standard in speed, reliability and security of mobile networks, while cementing Sunway City Kuala Lumpur's position as one of Asia's model of smart and sustainable cities. 
EduTech
Sunway FutureX Talent 
Through the FutureX Talent initiative, Sunway establishes coding school 42KL to not only court, but produce the talent to fill today's demand for high-skilled engineers and entrepreneurs. Its unique curriculum and methodology challenge the traditional educational route, training students to think and code in a critical, creative manner. 
Digital Health Tech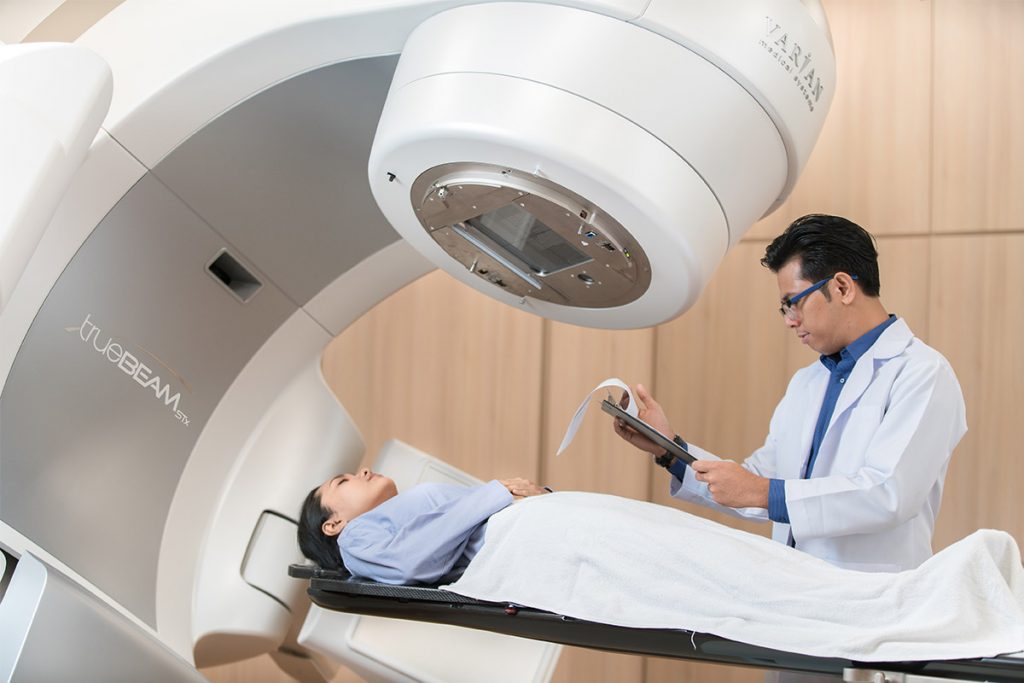 Contactless COVID-19 Testing Pods 
Created by the joint efforts of Sunway Medical Centre and Sunway iLabs, the contactless COVID-19 testing pod is a turnkey solution to support a safe, responsible physical testing environment for patients and front-line healthcare workers. The first unit is presently being deployed at Sunway Medical Centre in Sunway City Kuala Lumpur. 
Agri-Food Tech 
Sunway FutureX Farm 
Sunway has gotten its hands soiled planting FutureX Farm. First of its kind in Malaysia, the urban farm pulls in agriculture professionals, researchers, tech companies and young talents to develop solutions that can be capitalised on to transform the local farming scene, address the issue of food insecurity and safety through education, empowerment, and innovation. The vision is to create decentralised smart farms across the country that provide access to clean and healthy food within 5km vicinity to where people live. 
E-Commerce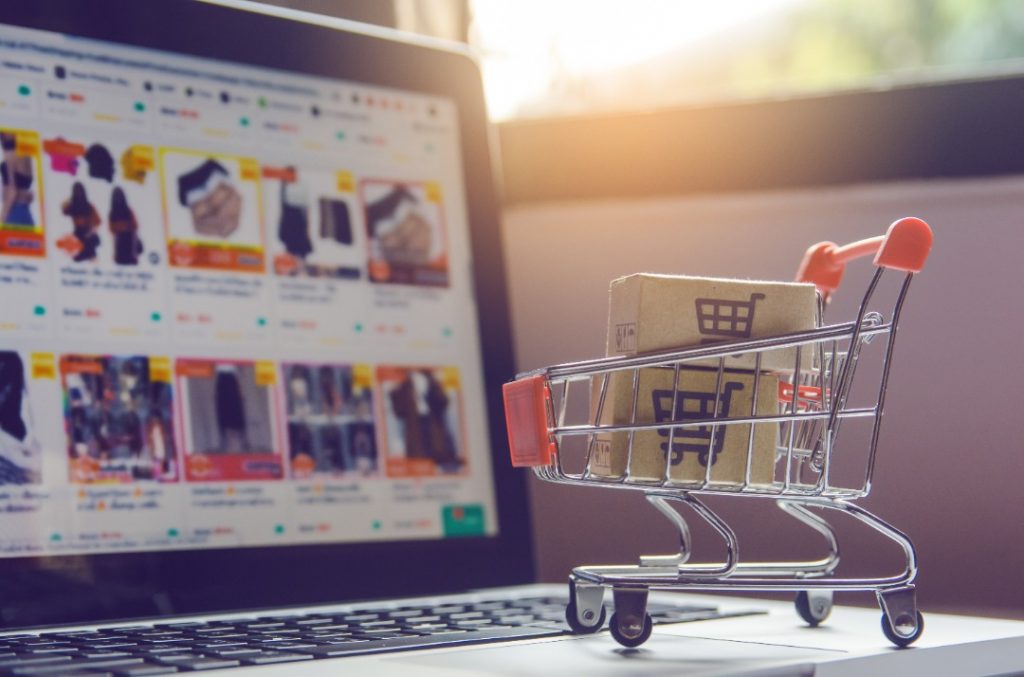 Alibaba Global E-commerce Talent (GET) Programme 
As the educational partner of Alibaba, Sunway iLabs draws on the expertise and experience of the e-commerce giant and its ecosystem to conceive and conduct courses with the aim of imparting students with the right knowledge and skills to succeed in the digital economy. 
eCommerce Jumpstart Programme 
Retail is increasingly moving online. Co-hosted by Sunway iLabs and Sunway University in partnership with government agencies and industry heavyweights, this four-week training programme was designed in response to the pandemic. It puts forth a structured curriculum and mentorship at no charge to bring more SMEs and retail entrepreneurs into the fold of the booming e-commerce sector. 
This raft of initiatives mentioned above, though comprehensive, does not and will not end here. While their reach is yet to be fully measured and caricatured, they have already begun the task of defining how a fit-for-the-future city can be created and sustained, particularly through concerted efforts. Paving the way for the global scaling of economic, social and political resiliency to meet the challenges of safe, healthy and secure cities in dynamically changing times, living labs such as Sunway iLabs shall stand as the promise for humanity in decades to come. 
займ на карту онлайн на годонлайн займ для студентовзайм по одному документу
< Previous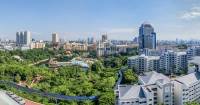 Experience the Robo-lution at Sunway City Kuala Lumpur
Next >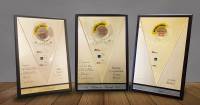 Sunway Walks the Corporate Responsibility Talk with Triple Wins at NACRA 2020