Experience the Robo-lution at Sunway City Kuala Lumpur
6
-min read
With the dawn of modern-day digitalisation, Sunway strives to be more digital-driven and asset-light throughout its business model to be more agile and dynamic in a rapidly changing landscape.
The words "robotics" and "automation" paint a world filled with futuristic technology seen in famous sci-fi shows such as Star Wars, Star Trek and Bicentennial Man, video games such as Cyberpunk 2077 or Detroit: Become Human, – where artificial intelligence (AI), machine learning and data science have taken precedence in the ever-growing technology-driven world we live in today.
Also, did you know that robotics and automation are not just things of the future, but ideas of the past as well? These terms have been materialised from ancient times, where the earliest conceptions of robotics aided humanity in their daily tasks. For example, Archytas of Taremtum, the inventor of the pulley and the screw, also invented a wooden pigeon that could fly. In ancient Egypt, human figurines were used to strike the hour bells. And lastly, hydraulically-operated statues that could speak, gesture, and prophesy were commonly constructed in Hellenic Egypt during the second century B.C.
Fast forward to today's increasingly digital world, we are now looking for big data, machine learning and living labs that can generate solutions and innovations that will take not only this country, but the whole world to another level.
Sunway is no stranger to digital innovation. Since 2000, Sunway has already invested RM200 million in digitalisation, improving our internal processes, enhancing customer-facing initiatives and business ventures. Now, we are geared further with a host of improvements to make Sunway City Kuala Lumpur a township that is smart, sustainable as well as innovative and digital to improve our agility and dynamism in a rapidly changing landscape.
Within our division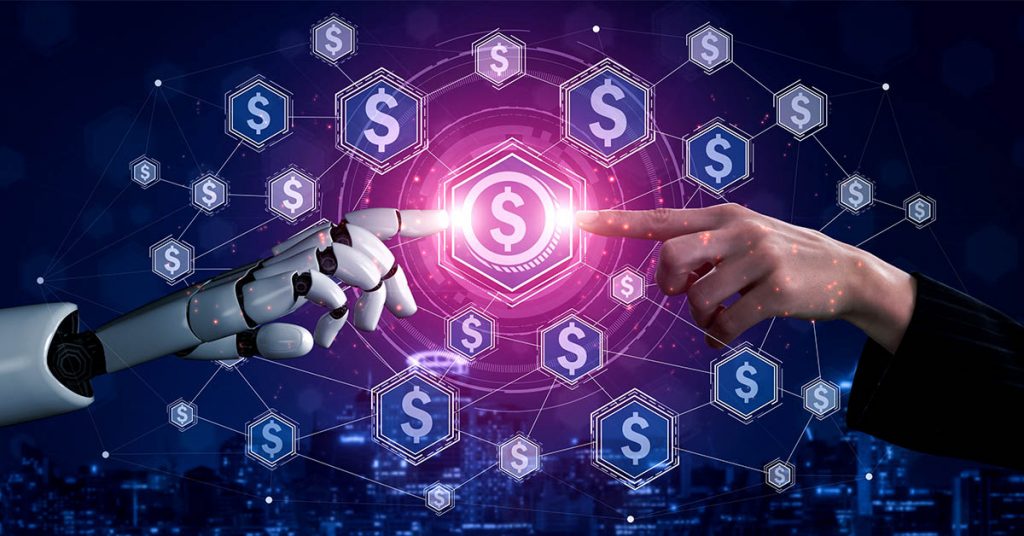 Sunway's journey towards digitalisation starts, as it so often does, with a vision; transforming Sunway City Kuala Lumpur into a smart sustainable city. We started inwards – empowering and equipping our own workforce with the latest digital tools. Initially, business processes and operations relied on our people directly interacting with various Enterprise Resource Planning (ERP) systems and a variety of business specific applications across our 13 business divisions. 
With the use of Intelligent Automation (IA), we have ramped it up even further to ensure increased capability and efficiency.
IA was identified as a key enabler. Currently deployed alongside our workforce, IA utilises a potent mix of cutting-edge technologies such as Robotic Process Automation, Intelligent Character Recognition, Natural Language Processing, and Machine Learning to supercharge our business processes, enabling faster turnaround times, increasing accuracy, and reducing repetitive tasking for our workforce.
IA has had a transformative effect on our business. Repetitive and voluminous tasks such as payment processing, daily collection reconciliations, statutory account reporting, financial report generation, and document capture are now shouldered by IA robots. As a result, it has greatly reduced processing times and eliminated human error.
Sunway has a "virtual" workforce of 27 robots across the Group, ranging from roles in Finance Shared Services all the way to the Theme Parks, freeing up valuable time and energy for our personnel to tackle higher value-added tasks.
From Internet of Things to Internet of Everything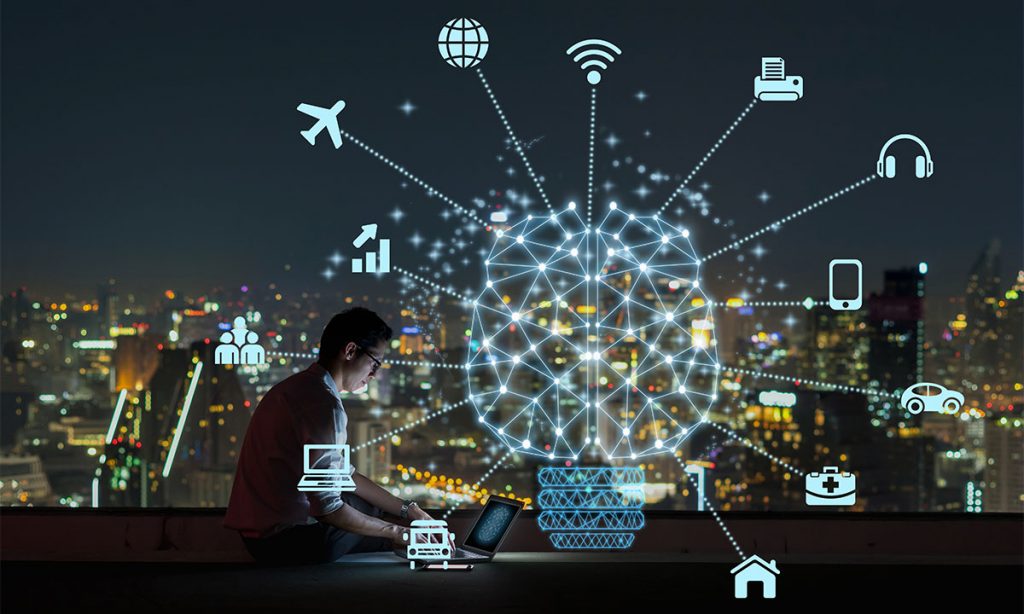 One revolutionary key of Sunway's transformation is the implementation of the fifth-generation (5G) technology. With speeds 100 times faster than 4G, Sunway can make leapfrogs in advancing urban spaces for the future. Sunway Group president Tan Sri Dato' Dr. Chew Chee Kin cited intelligent solutions are already powering the company's endeavours in Sunway City Kuala Lumpur.
"We are currently managing energy consumption, powering safety and security in our township with Internet of Things (IoT) devices," said Tan Sri Dr. Chew Chee Kin.
"We are utilising smart devices such as facial recognition in Sunway University's library, smart parking in Sunway Pyramid and telehealth in Sunway Medical Centre."
Tan Sri Dr. Chew Chee Kin also said "5G offers great speed required for Sunway's next-generation ideas to materialise and test them in its townships. Our innovators will be able to better reduce the consumption of resources and energy, enhance education and healthcare, produce security enforcements and improve traffic systems."
"By doing this, we can produce meaningful solutions that will drive low-carbon cities which are economic and innovation powerhouses, and ultimately empower citizens to thrive," said Tan Sri Dr. Chew Chee Kin.
To harness 5G, Sunway has teamed up with one of the largest mobile operators in Malaysia, Celcom Axiata, and Huawei, the largest telecommunications equipment and smartphone manufacturers in the world.  This makes Sunway City Kuala Lumpur, where Sunway built its flagship businesses, a "living lab" where the said three parties will test-bed next-generation urban solutions.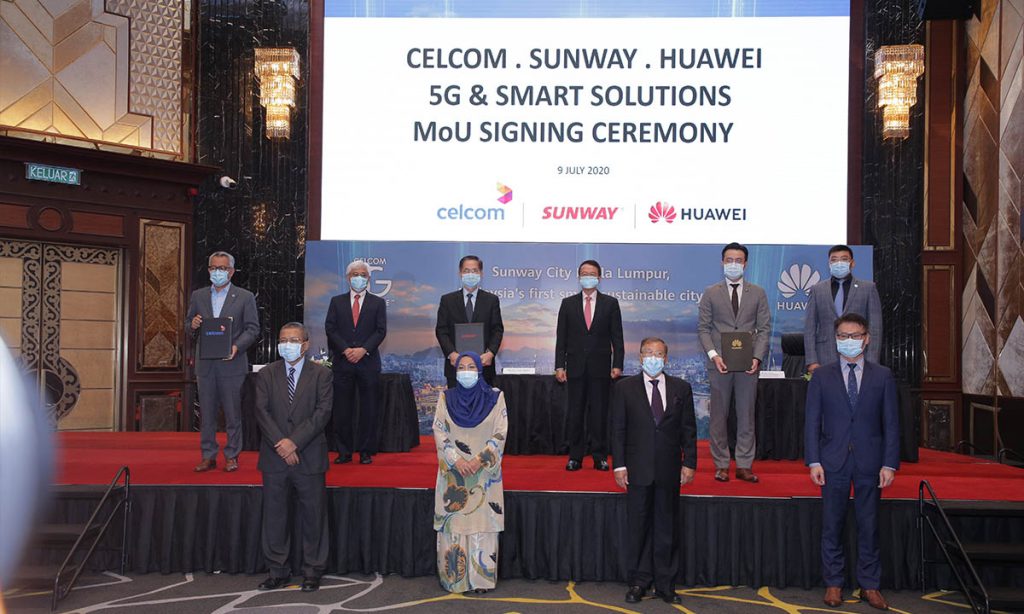 A living lab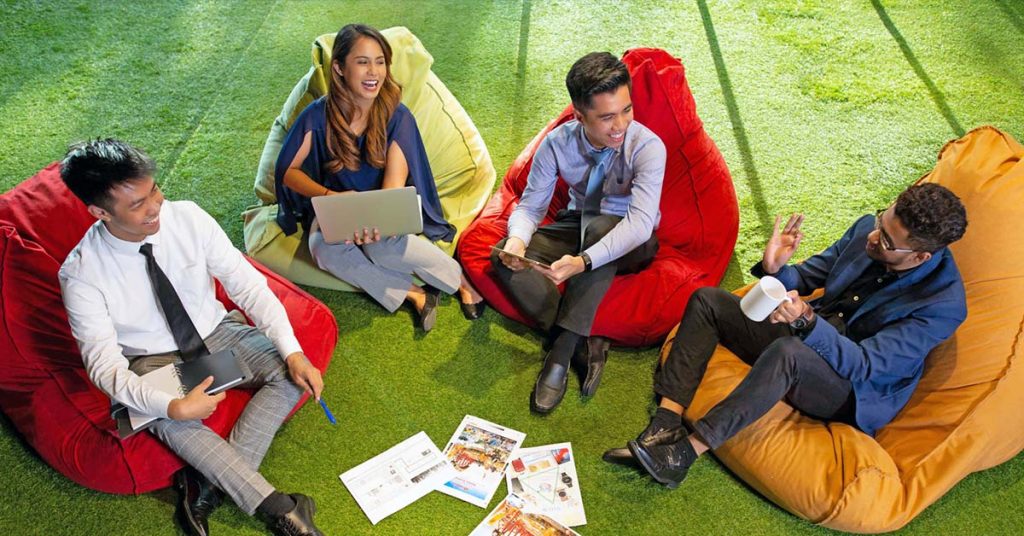 Whilst Sunway Innovation Labs (iLabs) is not a technological hub per se, it does however, provide a platform for aspiring individuals and start-ups to bring about technological discoveries. Through their initiatives, iLabs aims to generate ideas that further develop areas such as commercialisation, healthcare, education, city development, and agriculture – giving rise to Sunway Living Lab and its five verticals.
Some of these modernisations have implemented various forms of robotics and automation that have overhauled the way operations work in our business units. For example, one start-up has developed an automated zoo management system at Sunway Lagoon which feeds the animals at designated times, Sunway FutureX Farm – a sustainable smart farming solution in collaboration with Sunway Property, an e-commerce enabler that can support merchants in our malls, as well as launching 42KL – the sister campus of the prominent French coding school – Ecole 42, to further produce a stream of digital talents to meet the requirements of the 21st century and beyond.
What is in our pipeline?
Whilst we have made tremendous progress over the last 20 years, we strive to pursue continuous development in this field, allowing us to enhance our position as Malaysia's model smart sustainable city. Thus, we have identified several projects to augment this growth.
In the pipeline to further amplify the digital transformation in terms of robotics and automation is an enhanced remote education tapping into facial recognition and artificial intelligence. The blockchain technology will be used for transparency and authenticity of academic certificates delivered to university students.
To improve and accelerate internal processes within the township, robotic process automation technologies such as software robots will automate mundane and repeatable tasks.  Telehealth capabilities will be expanded to include the delivery of medicines using drones.
Autonomous vehicles are one such field which we have been considering as well. Since 2018, we have been working on a system which will allow our environmentally-friendly electric BRT buses to be self-driven and automated, increasing travel distance and reducing the risk of accidents.
Lastly, Sunway is also looking to expand on the business processing side, that is, automating office work. We not only look inwards within the offices to implement automation, but are also looking to expand our application out on the field. In one instance, we are in the midst of exploring the use of robots in our warehouses, making it modern, efficient, and safe for our employees.
Despite our groundbreaking initiatives to further the digitalisation agenda, our odyssey towards technological brilliance will continue. We hope to expand our reach to not only all of Sunway's 13 business facets, but are also expanding beyond Sunway to offer our expertise in robotics to external clients. This is our bid to lead digital transformation in this part of the world.
Lim Chuan Yang, Yong Yoke Chin, and Henry Lee Min Rong from Sunway Group IT contributed to the article.
онлайн займ на карту займерзайм монеза отзывызайм экспресс контакт
< Previous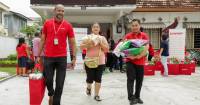 This is the Sun-Way: Giving to Touch Lives
Next >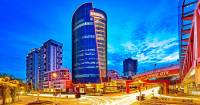 Urban Living Lab: The Key to Unlocking the Future of Cities