Wake Up To A Brand New Stay
Sunway Pyramid Hotel reopens with a new look and feel after a RM125 million refurbishment
< 1
-min reads
Sunway Pyramid Hotel reopened to guests after major makeover works to existing facilities and the addition of new ones.
The 4.5 star Sunway Pyramid Hotel has reopened to guests, following a major revamp that began in April 2016.
The hotel transformation involved a complete makeover of the main lobby, a new coffee lounge, lift landings, guest floor corridors, guest rooms and the back of house spaces.
Sunway Pyramid Hotel also welcomes a food and beverage kiosk, Kaffeinate, located at the main lobby, which serves gourmet coffees, specialty teas, cold-pressed juices and a range of fresh light snacks.
The hotel will progressively open its guest rooms and suites, with a target to operate on its full inventory of 564 rooms and suites by end January 2017.
The renovation increases the Sunway Pyramid Hotel's room inventory to 564 deluxe rooms and suites from the previous 549, featuring five categories of guest rooms and suites.
< Previous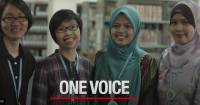 A Great Place To Work
Next >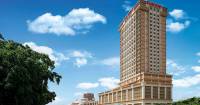 New Chic Identity

Warning: sort() expects parameter 1 to be array, bool given in /home/swysunway/public_html/stories/wp-content/themes/Avada/single.php on line 555

This article first appeared in Berita Sunway Issue 58