Putting People First in Trying Times
5
-min read
Sunway has rolled out an on-going communication, educational health and wellness campaign since the start of the pandemic to address staff welfare and wellbeing.

Efforts were carried out to ensure all staff, both frontline workers and those in essential services, as well as those working from home are able to receive the support they need.
"When the going gets tough, the tough gets going" is a phrase often used to encourage others in difficult situations, however there is still a need to look out for one another as every individual responds to situations differently.
In light of the many changes and unique situations that have arisen since the global pandemic, Sunway has made it our mission to take care of the physical, mental and emotional wellbeing of our people.
"In this difficult and challenging times, we have been working hard to keep a close tab on the situation on the ground and, more importantly, on our staff and communities. With the encouragement and blessings from Sunway's senior management, the Group has worked tirelessly to devise and implement wholesome lists of programmes and activities to support and sustain the overall wellbeing and health of our people," – Foo Shiang Wyne, Sunway Group chief human resources officer.
Physical Health: Protecting the body and keeping fit
With COVID-19 cases fluctuating high and low in recent months causing distress to many– Sunway's first priority is to protect our people by getting them vaccinated. From the start of the National Immunisation Programme, Sunway has organised frequent webinar sessions in collaboration with health professionals from Sunway Medical Centre (SMC) to address and allay any fears surrounding vaccine hesitancy and misinformation.
"In addition to driving vaccination education and communication programmes with employees, the Group and all 13 Business Divisions have worked closely to encourage and monitor employees' vaccination participation and progress via various channels like registrations with the National Immunisation Programme's vaccination centres, volunteering programmes at the four Sunway vaccination centres, Construction Industry Development Board (CIDB), Malaysian Association of Hotels (MAH) and walk-ins, among others, in an effort to achieve full vaccination for our employees across Malaysia," Ms Foo adds.
The measures, which were part of a holistic employee wellbeing programme aimed at encouraging as many staff as possible to register for vaccination have borne much fruit: to date, Sunway has achieved close to 95% vaccination rate for its working population.
For instance, Sunway Group Security Division has introduced a health programme featuring health talks by SMC doctors and physical workout videos were produced for the benefit of our security personnel as they continue to work towards maintaining the safety of Sunway townships amid the lockdowns. In Sunway City Kuala Lumpur (SCKL) alone, 1,400 auxiliary police including those in plain clothes as well as security guards are part of the 24-hour joint patrol sessions with PDRM police personnel.
While much focus is on the ongoing public health crisis, Sunway believes that preventive health measures are equally important.
Free health screening programmes are offered to eligible employees as part of our non-occupational medical and healthcare services, so we can ensure they are in tip top condition or even detect any underlying conditions at an early stage for better treatment outcomes.
The Group's Human Resources division and employee social club Kelab Sosial Sunway (KSS) had also organised holistic wellness programmes for all staff. For instance, KSS organised activities including virtual treasure hunts and online fitness workouts led by trained professionals who provide personalised feedback on individual's fitness levels. Care kits and health care packs comprising sanitiser, face masks and hygiene essentials were also distributed to more than 10,000 Sunway staff.
Mental Health: Protecting the mind and encouraging emotional resilience
As part of the working population, many at Sunway play the role of breadwinner in their families, and each has their own commitments and responsibilities to shoulder. As such, the Group launched the Employee Assistance Programme (EAP) to provide continuous assistance to those requiring mental health support to manage stress, health issues, family, financial or other personal problems. This assistance is provided by independent and professional counsellors, and made available to employees through a dedicated 24-hour, multi-lingual hotline.
Specifically, on the financial front, a series of trainings in collaboration with Agensi Kaunseling & Pengurusan Kredit (AKPK) was organised by Group Human Resources to encourage greater financial literacy and to educate our people about financial scams to equip them with the right knowledge to deal with the challenging economic landscape.
Besides ensuring that our people have access to financial and emotional support, there is also time for them to let their hair down and relax through various activities organised by KSS to keep them motivated and in good spirit. Be it crossword puzzle contests, health quizzes or essay-writing contests,  Sunway folks are given the chance to shine as they interact with their colleagues. Photo contests that tap into their creativity are organised during various festivities such as Chinese New Year, Hari Raya, National Day and Deepavali are also held, alongside contests that promote employee engagement and the wellbeing of our people.
The tech factor: equipping the families of our people with the means to continue learning
As virtual learning became a mainstay due to the closure of schools, the need for devices to conduct online learning became more apparent. To address this, Sunway Group IT donated refurbished laptops to employees who were in need of devices for their children's education.
Sunway Malls HR took the lead in identifying employees for this initiative to ensure that these children would be able to participate in their online classes and not left behind in their studies.
"As Sunway Group founder and chairman Tan Sri Sir Jeffrey Cheah says "we are all in this together." We too, are undergoing the same stress and challenges of facing this pandemic. Understanding this well helps us in our plans to reach out to our employees to let them know that we care and we share their concerns," Ms Foo shares.
< Previous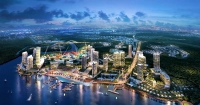 What Does Malaysia's Next Smart Sustainable City Look Like?
Next >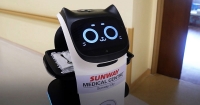 Hello, Bella!