Rent to Buy? Co-living @ Sunway House Waterfront Residence Offers the Best of Both Worlds
4
-min read
For many young working adults, purchasing a property may be daunting, especially in this period of economic uncertainty.

Co-living @ Sunway House Waterfront Residence has come up with the perfect answer to this predicament with their Rent-to-Buy proposition.
Situated in the heart of Malaysia's smart integrated township, Sunway City Kuala Lumpur, Sunway House Waterfront Residence offers accessibility, affordability and connectivity all in one place – the co-living space. Here, you can also invest in your future property – 25% of your rental will be accumulated for Rent-to-Buy credits to purchase a Sunway Property of your choice.  
This means that choosing to rent in this co-living space will not only allow you to experience quality living, but also the opportunity to own your own property someday.
A room for every budget
Co-living @ Sunway House Waterfront Residence offers housing solutions to young working adults with three types of rooms for you to choose from, depending on your needs and budget.
Semi-Private Standard
Encompassing a single bedroom, shared bathroom and living room, the semi-private room is perfect for those looking for comfort on a budget. Priced approximately at RM 1,200 per month, our semi-private room will provide you and your housemates with all the necessities without compromising on cosiness. Each room is designed to house one occupant, but for a top-up fee, one can opt for a dual-occupancy room to share the space with a roommate.
For occupants renting the semi-private rooms, each level will have a designated communal kitchen so you can fix quick snacks or cook up a storm, together.
Private Duplex
If you're looking for a bit more privacy but are still keen on the liveliness of shared living, then the Private room would be the perfect middle ground. From the approximate price of RM 1,700 a month, the Private room features a single room complete with an ensuite, and a shared living room and kitchen. So you can enjoy a little solitude while up also being able to whip quick, tasty meals with friends.
Exclusive Studio
For those preferring a room with both privacy and a little more luxury, consider the exclusive studio unit that provides you with a single ensuite room complete with laundry and a kitchenette for less than RM 2,800 a month.
Connected, quality living
Living in Sunway House Waterfront Residence brings a whole host of perks that come with the connected, integrated township that Sunway offers. 
A complimentary parcel collection service ensures you do not miss a delivery or any important mail, as well as 24/7 facilities and maintenance support in the event of any emergencies. Community activities such as house parties, movie nights, contests, (or even date nights) are carried out monthly/periodically so you can also spend time getting to know others living within the same area.
You will also get to enjoy free shuttle bus services to designated stops throughout Sunway City Kuala Lumpur (SCKL), which you can make full use of to travel within the area.
SCKL is also widely connected through the Canopy Walk, a sheltered walkway that allows you to experience the scenic view of the Wildlife Park, The Surf Beach and the Wagon Wheel of the Sunway Lagoon Theme Park, as well as the BRT. Whether you would like to go shopping or catch a movie in Sunway Pyramid, head to a fun day out in Sunway Lagoon or just simply unwind at a spa and wellness centre, getting around will never be an issue.
The common and shared spaces within Co-living @ Sunway House Waterfront Residence are cleaned regularly, to ensure they are safe and comfortable for your usage.
Rent now, buy later
Perhaps the most enticing feature of living in this residence is the Rent-to-Buy system that takes effect when you choose to rent with Co-living @ Sunway House Waterfront Residence. 
So, how does it work?
It's simple – 25% of rental paid on time will be converted into credits for down payment in any existing and new Sunway Property developments (with a limit of 10% of the units in one development) of your choice. This is subject to a maximum of five years total rental, and up to a maximum of 3% of the property value.
The credits can only be used to purchase one property, and a minimum one year of tenancy in Co-living @ Sunway House Waterfront Residence is required. If you buy a new property and continue renting at this Co-living space while waiting for the new property to be completed, you will be allowed to continue earning the credits.
What you cannot do, however, is to pool credits between multiple tenants to purchase a property or exchange the credits for cash or other benefits from Sunway as they are not transferable. The credits can be used for property purchase under joint names and will expire one year after the tenant leaves the rental property.
Find out more about Co-living @ Sunway House Waterfront Residence today!
получить займ онлайн на банковский счетвзять займ срочно без отказазайм 25 тысяч
< Previous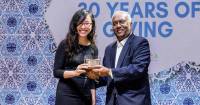 Scholars Today, Nation Builders Tomorrow
Next >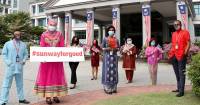 The Unique Cultural Tapestry that Makes Us Malaysians Proud