Scholars Today, Nation Builders Tomorrow
Part one of our four-part weekly Sunway Stories series
4
-min read
While our efforts are always aimed at building a better future for youths, we cannot do it alone. Sunway Education Group, through the Jeffrey Cheah Foundation and its scholarships, hopes to empower youths for a better future for Malaysia.

Through this four-part weekly series, we will listen in on uplifting stories from our very own Sunway University talents and how they are contributing to nation in their own inspiring ways.
There is a saying that "education is priceless". For many however, education is an expensive commodity that many cannot afford. Sunway's visionary founder and chairman Tan Sri Dr. Jeffrey Cheah AO strives to bridge that gap.
Tan Sri Dr. Jeffrey Cheah's motto has always been "I aspire to inspire before I expire", and no other industry motivates him to do so more than education. Growing up from a small town in Ipoh called Pusing, he saw the necessity of having an education through the eyes of the poor. Since then, he has made it a personal value, as well as a value throughout Sunway to provide quality education to deserving students.
"In 2010, the Jeffrey Cheah Foundation (JCF) was launched with a commitment to contribute towards nation-building and create a better, sustainable future for all Malaysians. Over the last decade, the Foundation had set about this mission by giving back to society and making quality education affordable and accessible – in perpetuity," said Tan Sri Dr. Jeffrey Cheah.
So the question that one may ask is, "How have these scholarships helped in the growth of our nation?", "Who are the scholars – the ones with the brightest minds – and how are they helping to bring our country to the next level?"
This four-part weekly series will highlight some of our brightest students who were trendsetters and groundbreakers during their time at university, and have now gone on to play a part in government agencies, carrying the torch in nation building and our country to a greater future.
The Taiping Trailblazer – Chow Shenn Kuan
Shenn, who hails from a small town is a 9As-SPM achiever and a first-generation college graduate. Being in a B40 group made it all the more challenging; literacy on scholarships and universities was extremely limited for her. Therefore, she was not able to secure any full scholarships due to the lack of exposure and the lack of guidance when it comes to studying in a college.
Then suddenly, there was a glimmer of hope.
"I have been so grateful to have gotten to know about the Sunway Special Scholarship through a representative from StudyExcel Taiping. I tried my luck and applied for it, I was interviewed by Ms Ruma Lopez (one of the Directors of Pre-U programme at that time) and managed to embark on my pre-university journey with Sunway," said Shenn.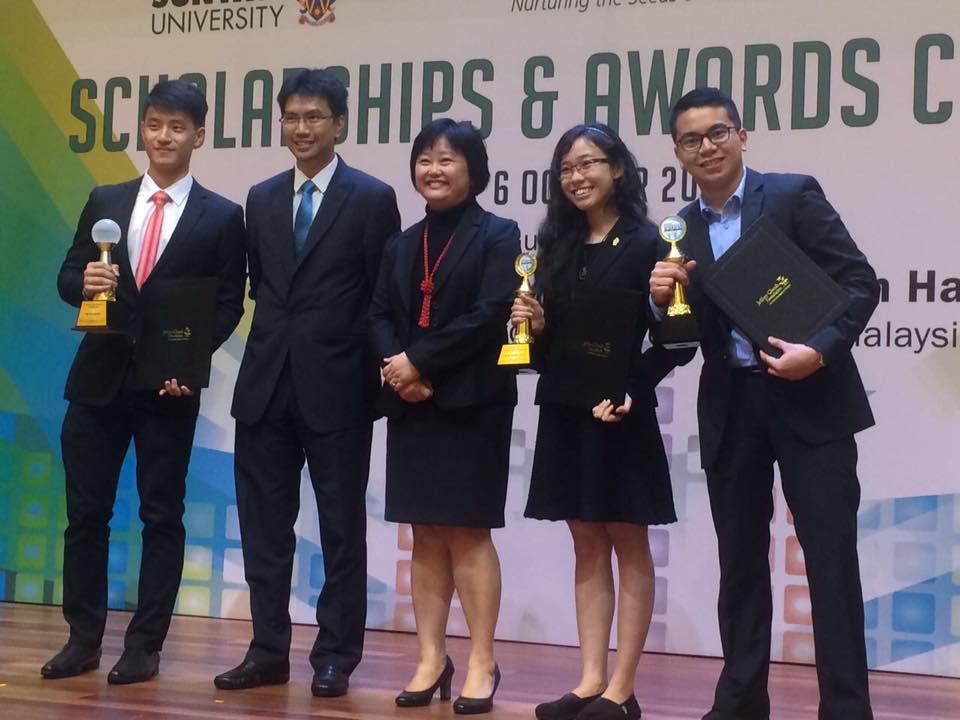 A scholarship student upon her enrollment for pre-university at Sunway College until the end of her degree – her distinguished success in academics has led to achieving scholarships such as the Sunway Special Scholarship, the Jeffrey Cheah Continuing Scholarship, as well as being awarded the Perbadanan Tabung Pendidikan Tinggi Nasional Malaysia loan by the Ministry of Education.
But it was not just Shenn's academics that receive high praise, but her involvement in extra-curricular activities that made her stand out. She was Founding President for Sunway-Harvard Project for Asian and International Relations (HPAIR) and Sekreteriat Rukun Negara Sunway, Managing Director for Asia Leadership Conference for Center for Asia Leadership, as well as acting Secretary and Treasurer for the Sunway University Student Council for 2014 and 2015 respectively, amongst a long list of accolades.
However, Shenn's hustle for betterment did not end at university life. Post-graduation, she has been involved in various industries ranging from HR consultancy, higher education, management consultancy, agriculture and non-government organisations. Most remarkably, she is currently a Perdana Fellow to YB Senator Dato Sri Tengku Zafrul bin Tengku Abdul Aziz in the Ministry of Finance.
"Currently serving the Ministry of Finance Malaysia as a Perdana Fellow, I would like to broaden my knowledge alongside a passion to serve the rakyat," described Shenn.
Personally, Shenn's ambition is to do all she can to contribute to bettering the society of Malaysia.
"I would never want for other children to experience the lack of exposure or know-how in reaching their full potential. Ergo, I have pledged to support other underprivileged, underserved and underrepresented students out there," said Shenn.
To walk the talk, Shenn donates monthly to the Jeffrey Cheah Foundation (JCF) to the benefit of the JCF Community Scholars' educational resource fund. She also mentors low-income students to obtain full scholarships under Closing the Gap which has seen her secure scholarships for three students. In addition, she serves as a Panel Interviewer for the Kennedy-Lugar Scholarship (US) and Kakehashi Scholarship (Japan) to select Malaysian students to exchange-abroad opportunities under the American Field Services (AFS), and perhaps most heartwarmingly, to personally enrol refugee children into schools to change their lives.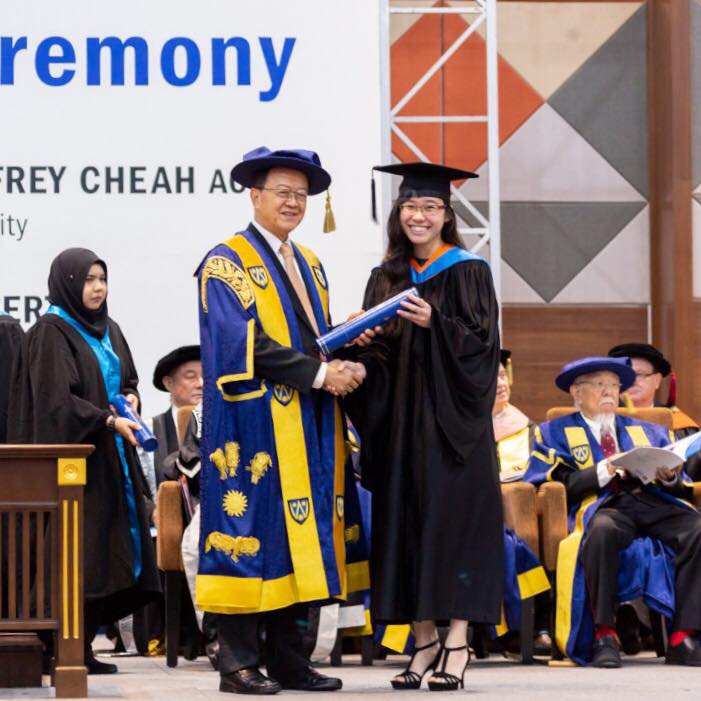 "Besides upholding Sunway's core values – integrity, humility and excellence; another lesson imparted to me is "giving back to society". My ways of giving back are to the environment through a plethora of NGOs that I work with, to the rakyat through my work at the Ministry of Finance, whilst as an alumna of the prestigious educational institution, to give back to my juniors by propagating what I have learnt; be it speaking at talks, panels or workshops," concluded Shenn.
This is part one of our four-part Sunway Stories weekly series. This series will take a deep dive into the past, present and future of Sunway University's scholars and their odyssey into being nation builders.
< Previous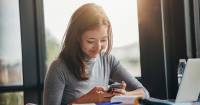 Send Money Overseas with Just RM1
Next >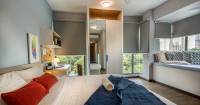 Rent to Buy? Co-living @ Sunway House Waterfront Residence Offers the Best of Both Worlds