Sink or Swim? The 42KL Journey So Far
4
-min read
42KL, the revolutionary coding school with roots in Paris and Silicon Valley, was launched last year in Malaysia, making it the first of its kind in the region.

Though it made waves with its new and innovative approach to learning, 42KL was not spared by the effects of the pandemic, and the school worked to overcome this challenge in the best way they knew how – digitally.
As the new kid on the block, 42KL presents a new way of learning – no fees, no teachers and a no classroom concept becoming almost a mantra for the establishment.
However, the coding school that focuses heavily on peer-to-peer learning had their plans upended by the standard operating procedures (SOPs) set in place by the various movement control orders (MCO) nationwide – but this was a challenge that 42KL took in stride.
The first Piscine (French for swimming pool), a four-week on-site assessment to select the most eligible candidates for the core programme was set to begin in the Sunway FutureX campus in Sunway at the start of the new year, but with over 90 students registered just for the first round, social distancing was proving to be difficult.
Banking on the expertise of the existing 42 networks, the entire physical course was shifted online, which was a first – even for the 42 establishment itself. Armed with a combination of remote login access and online platforms such as Discord, a virtual space was created for the students to interact, communicate and engage with each other. The group could then be further divided into smaller groups called 'villages' where they learned to work as a team, gather for townhall sessions or simply to take breaks for virtual community games.
When all these were put into place, the very first Piscine kicked off in mid-February to start new intakes in March and May respectively.
Equal opportunities to succeed
42KL is powered by its goal to offer educational opportunities to all Malaysians, regardless of their socioeconomic and educational background – and the current intake of students is testament to that.
At the moment, 75% of students in the Piscine are not affiliated with Sunway, and most of the students are aged between 18 to 24 years old, with a further 35 percent in the 25 to 29 years age group. Only half of the students have a bachelor's degree, with a majority of students residing in Kuala Lumpur or Selangor.
Most notably, almost half of the students hail from families within the B40 income group – this positions 42KL as an inclusive avenue for skills-based learning that provides learning opportunities to all, that requires only hard work and motivation to succeed.
Learning through doing
Known as a 'deep dive' into the code pool to select the cream of the crop for the school's core programme, students will spend four weeks to discover and understand the school's purpose, training exercises, computer projects, examinations and getting to know their peers.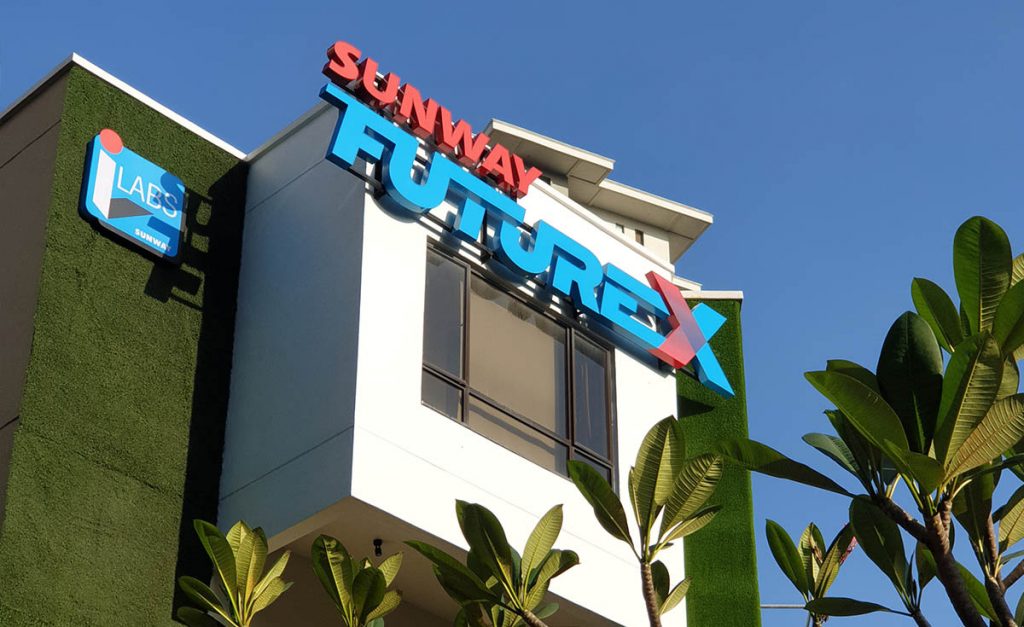 Students will be prepared to anticipate what a coding core programme will present, with the opportunity to learn the following:
Basic Shell scripting – designed to help students get used to coding on the Unix system/terminal and can also be used to execute various commands and programmes
Introduction to the C-language – one of the most widely used languages in software and system development
Introduction to the Git system – a version control and repository system used by professional developers
Through weekly check-ins, exams and sharing sessions, students will be given minimum instructions on what the outcome will be like for each learning activity. They are encouraged to discuss and explain their understanding of concepts with each other, allowing them to explore, experiment, experience and work with their peers to find solutions to their problems.
Success Through Failure
After the four-week intensive course, students will then be funnelled to the core programme, slated to start towards mid of this year. Jeff Sandhu, head of 42KL notes that resilience and the ability to learn from failure would be the two biggest takeaways the school hopes the students will have after coming out on the other side.
"Ultimately, the Piscine is a battle of resilience – it drives students to be disciplined in terms of time management, coding and various areas, which can be quite frustrating for them. Not everything will work out perfectly at the first try, and they have to learn to recover quickly from their mistakes. Although failure is most often punished in any situation, at 42KL we expect students to fail almost daily – this is how we encourage them to embrace failure as part of the process so they can grow as a student and a person," said Jeff Sandhu, head of 42KL
We are excited to see how far these students will go, and what answers they will find at the end of the course. Whether they, like Douglas Adams in The Hitchhiker's Guide to the Galaxy discover that 42 is the answer to life, The Universe and Everything, or simply find a newfound passion for learning – we wish them all the best in their pursuit for coding excellence.
The first batch of students will conclude their four weeks, mid-March. Applications are still open for the May Piscine intake. To find out more about 42KL or to apply, please visit their website at https://42kl.edu.my/ or stay tuned to their social media platforms for more updates.
< Previous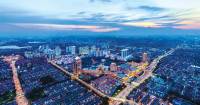 The Future Is Now
Next >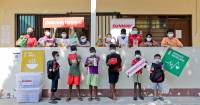 CSR at Heart: In the Spirit of Muhibbah