Sustainability for the people, by the people
4
-min read
"Don't get me wrong. I am not anti-growth. But the urgent question that needs to be addressed now is: What kind of growth do we want? And for whom?"
For many, the global crises faced by our planet, be it climate change, economic uncertainties, rising inequality and widening wealth disparity, the blame lies with issues of governance, especially corruption.
Others highlight the erosion of values. As renowned U.S. environmentalist Gus Speth once said,
"I used to think the top global environmental problem were biodiversity loss, ecosystem collapse and climate change. I thought with 30 years of good science we could address those problems. I was wrong."
"The top environmental problems are selfishness, greed and apathy – and to deal with these we need a spiritual and cultural transformation."
These sentiments certainly ring true. The evidence is there for all to see in the daily headlines and chatter on social media.
However, I would like us to consider another factor as well: The world's obsession with unbridled growth, driven by a relentless focus on becoming bigger, materially wealthier and a claim to bragging rights by nations as measured by the metric known as Gross Domestic Product (GDP).
Over the last 200 years, the world has enjoyed tremendous economic growth. This progress and prosperity are remarkable, but they have come at a cost. We are now struggling to cope with the social, environmental and economic problems that growth has brought in its wake. And we are testing the limits of Mother Nature.
Given our current state of the planet, I believe it is crucial that we change the goal. I am inclined to agree with the views of Professor Jeffrey Sachs, Special Advisor on Sustainable Development to the United Nations Secretary-General, in his book 'the Age of Sustainable Development'. He wrote,
"For sustainable development we are interested in raising human well-being, not just in raising income, still less in a mad race for more riches for people who are already rich. Therefore, it is important to ask how we can best measure well-being (or life satisfaction) beyond GDP per capita."
It is in this context that I believe that our focus on economic growth, and in particular with its sole measurement – GDP – needs to be addressed urgently.
GDP has come to be perceived as a proxy for the wealth of a nation. But while GDP may be effective in measuring the standard of living, it largely falls short in valuing the quality of life. To quote the late U.S. Senator Robert F. Kennedy:
"GDP measures everything…, except that which makes life worthwhile."
Don't get me wrong I am not anti-growth. I am a businessman, after all. But the urgent question that needs to be addressed now is: What kind of growth do we want? And for whom?
I am convinced that we need a wider lens that can redefine growth in these troubled times. There is a maxim which says that what gets measured, gets done. We need metrics that reflect our well-being as nations and communities, not just a GDP number which bears little relations to everyday reality.
Rescuing Humanity, and Healing Mother Earth
It's been more than three years since 193 members of the United Nations General Assembly adopted the United Nations' 2030 Agenda for Sustainable Development, which calls for action by providing long-term development pathways through 17 Sustainable Development Goals (SDGs). These goals serve as a shared and holistic global vision towards development that seeks to heal the socio-economic and environmental ills afflicting the planet and its people.
A crucial aspect of the SDGs is their interconnectivity, and their emphasis on the human condition. For instance, many tend to think "climate change" when they hear the term sustainable development. However, it is noteworthy that the first five SDGs – no poverty, zero hunger, good health and well-being, quality education and gender equality – prioritise people.
Since 1990, extreme poverty has declined considerably but worst cases still persist. Poverty is a socio-economic issue. As cited by the United Nations, eradicating poverty means succeeding in creating greater opportunities for all, reducing inequalities, fostering equitable social development and inclusion, and promoting integrated and sustainable management of natural resources and ecosystems.
These, in turn, generate economic prosperity that lifts all boats, and provide a safety net for the most vulnerable among us. It is a principled circle, harmonising the key pillar of sustainable development, economic growth, social inclusion, and environmental protection.
And incidentally, realizing the top five SDGs requires not just changes in policy or moving the focus from GDP to measuring "true value." It also demands a shift in societal value systems.
Towards Sustainable Stewardship of the Planet
My own views on sustainability were shaped by my childhood years in a small town called Pusing in the state of Perak, Malaysia. I witnessed the impact of poverty on families and how it closed off avenues for advancement, particularly in education, for the children. And Pusing, back then, was largely a tin-mining town. You could not fail to notice the ugly scars on the landscape left by abandoned mining pools.
Poverty and environmental degradation are, thus, not abstract concepts for me. In fact, the very birth of the Sunway Group in 1974 was grounded in the concept of sustainable development, with the development of Sunway City Kuala Lumpur.
Four decades ago, the area was a barren moonscape of disused and abandoned mining pool. We rehabilitated the land and restored the ecosystem. Today, Sunway City Kuala Lumpur is home to a thriving community of more than 200,000 people living, working, studying and playing in a safe, healthy and connected environment in Malaysia's first integrated, green township.
We did not stop there. In line with our perspective of the SDGs as a holistic and comprehensive approach to sustainability, we expanded our efforts in the other spheres highlighted by the United Nations.
In 2016, the eponymous Jeffrey Cheah Foundation – Malaysia's largest education-focused social enterprise – endowed USD 10 million to the United Nations to establish the Jeffrey Sachs Center on Sustainable Development at Sunway University.
The Center, chaired by Professor Jeffrey Sachs, has become a hub of solutions-based research, education and policy advisory in advancing the sustainable development agenda in the region. Recently, the Center launched its Master in Sustainable Development Management Programme, drawn up personally by Professor Sachs, who also conducts several classes on his annual trips to Malaysia.
Of course, we are also involved in several other CSR initiatives that seek to address the priorities highlighted by the SDGs, and transcend the GDP metric.
Our efforts at Sunway are driven by our recognition that realizing the SDGs is not the responsibility of Governments alone. It requires the commitment of all sectors of society – the private sector, academia, civil society, and, of course, every single individual.
"We are all in this together"
The article originally appeared in The Economist
< Previous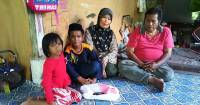 A Closer Look at Poverty
Next >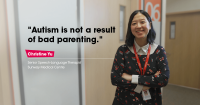 Early Signs of Autism

Warning: sort() expects parameter 1 to be array, bool given in /home/swysunway/public_html/stories/wp-content/themes/Avada/single.php on line 555