Waste Not, Want Not
4
-min read
Food wastage is a problem around the world, and Malaysia is no different, churning an estimated 17,000 tonnes of food waste in the country daily, according to the Solid Waste and Public Cleansing Management Corporation (SW Corp)'s Malaysia Solid Waste Management 2020 Compendium.
About a quarter of the country's food waste – 4,080 tonnes – is classified as edible and is enough to feed three million people for three meals a day.
The food wastage worsens during the fasting month of Ramadhan, where more than 4,000 tonnes of food is discarded daily – accumulating to roughly 120,000 tonnes of food waste in a single month, SW Corp added.
With the aim of reducing food wastage and feeding the needy, Sunway collaborated with local NGO Kechara Soup Kitchen (KSK) to launch the Sunway #zerofoodwastage initiative in May 2017.
The initiative to donate surplus food to the needy was the brainchild of The Royal Princess of Selangor Yang Amat Mulia Tengku Zatashah binti Sultan Sharafuddin Idris Shah.
Throughout the year, Sunway Resort Hotel collected 5,878.4 kilogrammes of surplus food from their buffet dinners and events, which was then distributed to more than 23,500 beneficiaries in the Klang Valley.
This marked the beginning of Sunway's partnership with KSK, which was founded in 2008 to provide food, basic medical services, and welfare aid to the homeless and urban poor of Malaysia.
Hunger knows no barriers
For the past 13 years, KSK has served the marginalised and homeless communities in Malaysia irrespective of religion and race, through its soup kitchen, food bank and empowerment programmes.
Besides street feeding for the homeless, KSK's activities have expanded over the years to include mobile medical services, counselling, the delivery of dry provisions, surplus food programme, job placements for the urban poor, and providing upskilling and training for single mothers.
KSK also works closely with the Ministry of Domestic Trade and Consumer Affairs (KPDNHEP), Ministry of Women, Family and Community Development, Yayasan Kebajikan Negara (YKN), Ministry of Federal Territories, and Kuala Lumpur City Hall (DBKL) to tackle the root issues of homelessness and poverty.
To date, KSK has served more than 1.3 million meals to the needy and fed beyond 15,000 homeless people.
More than 2.2 million kilogrammes of food have been distributed via the food bank, benefitting more than 17,000 families and 146,000 people.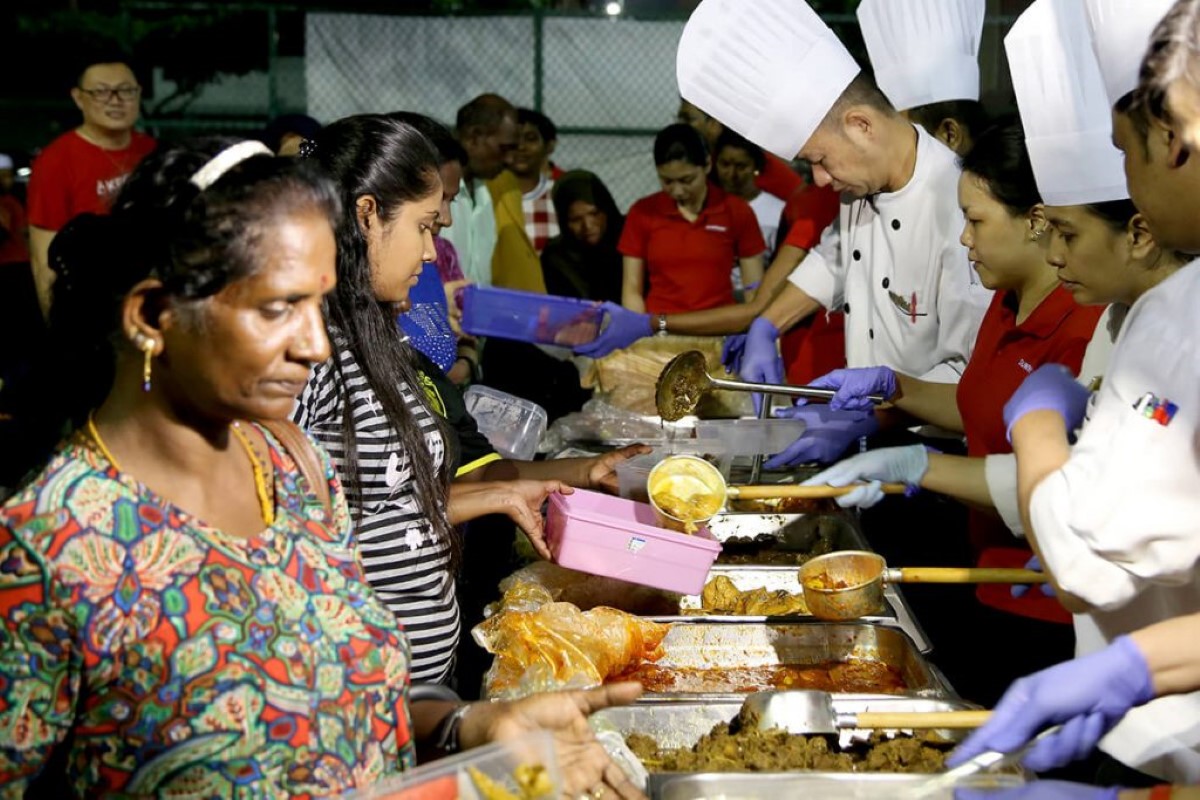 The value of goodwill
According to KSK's operations director Justin Cheah, the Sunway-KSK partnership over the years has evolved from excess food collection at festive occasions to an understanding that the NGO collects surplus food for the needy on a regular basis.
"The partnership's impact is that the poor get a steady supply of surplus food, which resolves their worries about food insecurity. They also have a rare chance of tasting premium hotel food," said Cheah.
He said the partnership has fed thousands of underprivileged individuals and prevented more than 16,730 kilogrammes of food wastage – and in doing so, avoided more than 10 tonnes of carbon emissions from food wastage.
Crediting his Sunway liaisons for their professionalism and amicable nature, Cheah said Sunway's greatest contribution to KSK as a CSR partner is the goodwill Sunway possesses.
"Sunway is a renowned brand. To be associated with Sunway is probably the best that an NGO like KSK can hope for. It is an honour for KSK to be mentioned alongside Sunway as it builds our stature and improves our reputation by making it assuring in the eyes of the public," he said.
Responding in a pandemic
More Malaysians are struggling to make ends meet with the ongoing pandemic.
Cheah said that one of KSK's distribution sites at Jalan Imbi in KL now sees an estimated 120 people a day, compared to 80 from the recent Movement Control Order.
"COVID-19 in no doubt has hit everyone hard, especially NGOs like KSK. We had many more coming to seek help and we did not have enough food to give away. We rallied the public to help bring food and donations to our food bank, and we ended up serving more than 5,000 families with provisions and food products during the first lockdown," said Cheah.
Sunway partnered with KSK beginning December 2020 to contribute food for the Orang Asal community living in Taman Negara that was affected by the pandemic. Additionally, in the third quarter of 2021, the collaboration saw the sponsorship of more than RM30,000 in groceries delivered to more than 550 low-income families in Penang on several occasions.
"We are very grateful to Sunway for working with Kechara Soup Kitchen and it has been our great honour to be associated with the company. We believe Sunway is a frontrunner who has been doing a lot for the community, a company that people look up to, and is able to do what it takes to bring inspiration and hope to many through its CSR endeavours," said Cheah.
< Previous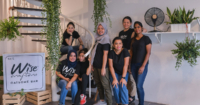 Unpacking the Success Stories of Malaysia's New Generation Visionaries (Part 2)
Next >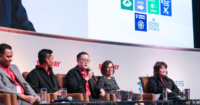 The Science of Emotions
This article first appeared in Berita Sunway Issue 74