Sunway City Kuala Lumpur Eyes New Era with Total Transformation of Its Flagship Sunway Resort Hotel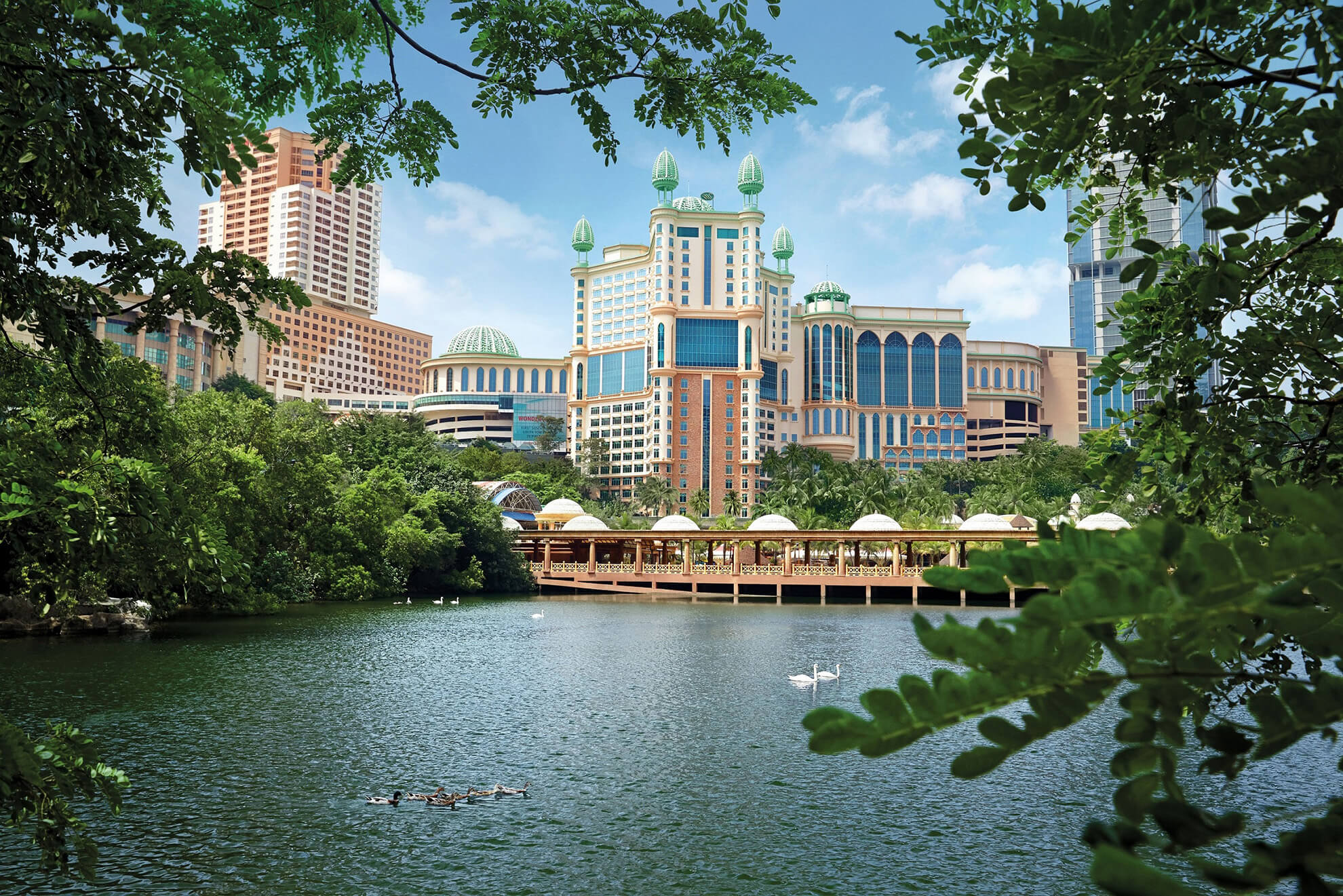 Kuala Lumpur, Malaysia,07 October 2020
Sunway's flagship five-star hotel announces US60 million transformation
Flagship hotel at Sunway City Kuala Lumpur scheduled to reopen in phases from March 2021
Integrated project to incorporate cutting-edge technology and eco solutions
Sunway City Kuala Lumpur has earmarked USD60 million for a tantalising transformation of its flagship property, Sunway Resort Hotel, in a bold drive to establish the urban destination as Asia's leading integrated resort complex and a regional tourism hub.
Pioneering Sunway Group's investment in Sunway Resort Hotel is the most extensive initiative in the resort's 24-year history and sets out a visionary remodelling for a premier hospitality and entertainment development that will create a new benchmark for business and leisure experiences in the region for decades to come.
Scheduled to reopen in phases from March 2021, Sunway Resort Hotel will be defined by seamless integration featuring the reimagined 478-room property complete with a world-renowned hero restaurant brand, six cascading waterfalls amongst two landscaped pools and extensive family and health facilities as the centrepiece of an enhanced destination experience.
Sunway Resort Hotel's transformation takes its place alongside the iconic family-focused Sunway Lagoon theme park which stretches over 88 acres and six entertainment zones. For business visitors, the Sunway Pyramid Convention Centre features 7,157 sqm of hi-tech space, flexible configurations and capacity to host some 4,000 delegates theatre style or 6,000 for a cocktail reception for meetings, incentives, conventions and exhibitions (MICE).
"It is time, it is as simple as that," said Tan Sri Dr. Jeffrey Cheah AO, Founder and Chairman of Sunway Group. "We built Sunway City Kuala Lumpur with Sunway Resort Hotel at its heart. But now we need to step into the future as we embrace a new generation of leisure and business guests and bring together Sunway City Kuala Lumpur as one fully-integrated premier hospitality and entertainment destination that will rival the very best in the world.
"We are committed to following our vision of responsible and sustainable development in line with the United Nations Sustainable Development Goals that Sunway as a conglomerate espouses, and we believe that through this philosophy and vision we can make a positive and far-reaching contribution to Malaysia."
With design led by the celebrated Nelson Yong, Principal of Sunway Design, Sunway Resort Hotel has rebuilt swathes of the resort and re-imagined spaces offering a bold, glamourous and interconnected vision for the future. New family facilities, specialist suites, pool villas, cutting-edge technology with smartphone key entry and motion sensors, live online fitness coaching, chromotherapy showers and wellness lighting to assist sleeping which is powered by Sunway Medical Centre, are all integrated into the holistic experience.
Sustainability is a driving philosophy of Sunway and a vertical farm by FutureX will be a key source of ingredients for all restaurants, offering healthy and farm-fresh produce for guests. The FutureX Farm, led by Sunway Innovation Labs, is an urban farm located in the heart of Sunway City Kuala Lumpur where farming professionals, tech companies, researchers and young talent create solutions focused on food and agritech. In many ways, Sunway City Kuala Lumpur is a "living laboratory" with a thriving ecosystem where ideas are incubated and sustainable solutions are generated for posterity.
In minimising the hotel's carbon footprint, a host of environmental measures will be introduced, including contactless check-in/out and digital hotel directories will eliminate the need for paper, while energy-saving air-conditioning systems and "Smart Curtains" will help to regulate room temperatures. Solar panels, motion-sensor LED lighting and advanced water technologies will further enhance efficiency. Plastic laundry bags have been abolished.
"Sunway Resort Hotel is an icon of Malaysian hospitality. Ever since we opened in 1996, this hotel has wowed leisure and business guests from around the world," said Alex Castaldi, Senior General Manager of Hotels, Sunway City Kuala Lumpur, including Sunway Resort Hotel, Sunway Pyramid Hotel and Sunway Lagoon Hotel. "We are now very excited to begin another stage in our journey, with a fully-integrated product offering I am confident will set a new benchmark for integrated resort and entertainment destinations in the region."
Sunway Resort Hotel is located in Sunway City Kuala Lumpur, a vibrant 800-acre integrated sustainable city with a cluster of three hotels, conference facilities, Sunway Lagoon theme park, Sunway Pyramid lifestyle mall, Sunway Medical Centre, Sunway University and the Jeffrey Sachs Center on Sustainable Development, borne out of a partnership between the Jeffrey Cheah Foundation and the United Nations Sustainable Development Solutions Network (UN SDSN). Sunway City Kuala Lumpur is also the Asia headquarters of the UN SDSN alongside New York City and Paris that oversee continent-wide initiatives for the Americas and Europe / Africa respectively.
For more information about Sunway Hotels & Resorts, please visit www.sunwayhotels.com
Notice
Please do not alter, sell or redistribute the pictures. All pictures here belong to the Sunway Group.
Contact us for permission