Equipped For Success
Sunway's 'Back to School' programme gives underprivileged students the right tools to attend school
3
-min read
Sunway Group's 'Back to School' programme gave out school supplies to 850 students in SMK Bandar Sunway and SK Bandar Sunway, its adopted schools, as part of its pledge to #SunwayforGood
Poverty is the reality for nearly all children who live in low-cost flats in Kuala Lumpur, according to a survey by Unicef Malaysia.
Closer to home, a recent survey conducted by the Sunway Group showed that families who sent their children to SK Bandar Sunway and SMK Bandar Sunway fall under the B40 classification (median household monthly income of RM3,000) where 63% of the families whose children are studying at these schools have a monthly household income below RM2,000.
In line with Sunway's pledge to #SunwayforGood, Sunway Group sought to bridge the gap in education inequity through the Sunway 'Back to School' programme this year.
Through the initiative, almost 850 students from the two schools received school uniforms, school shoes, school bags, water bottles, and track bottoms to start them off on the right track for the new schooling year.
"These supplies will go a long way in relieving parents of the financial commitment required to purchase school necessities. We hope this will boost the confidence of our students, improve school attendance and allow them to reach their full potential on various activities without worrying about the lack of proper equipment," said Pn Haniza Mohd Jabar @ Ibrahim, Principal of SMK Bandar Sunway.
Since adopting SMK Bandar Sunway in 1995 and subsequently, SK Bandar Sunway, Sunway Group has contributed more than RM4 million in total to both schools through construction, paint and repair works.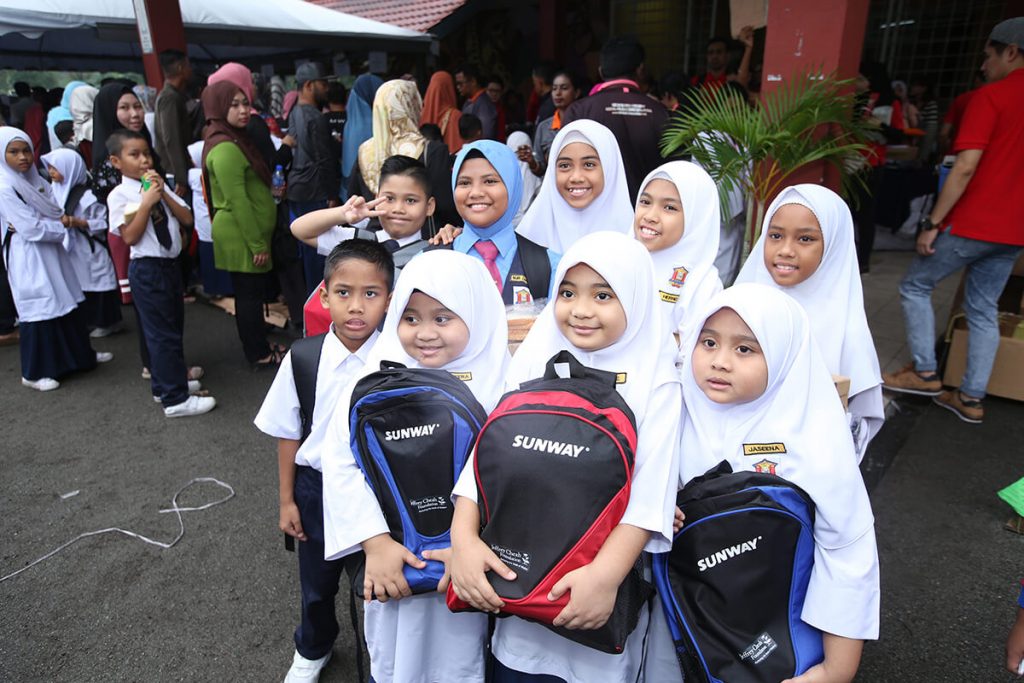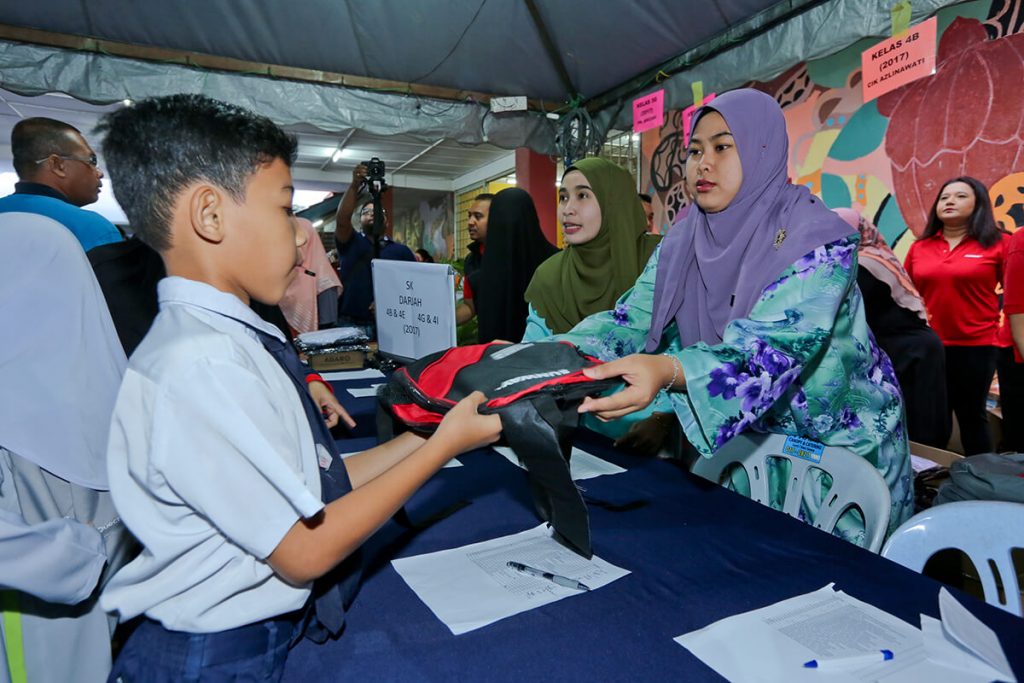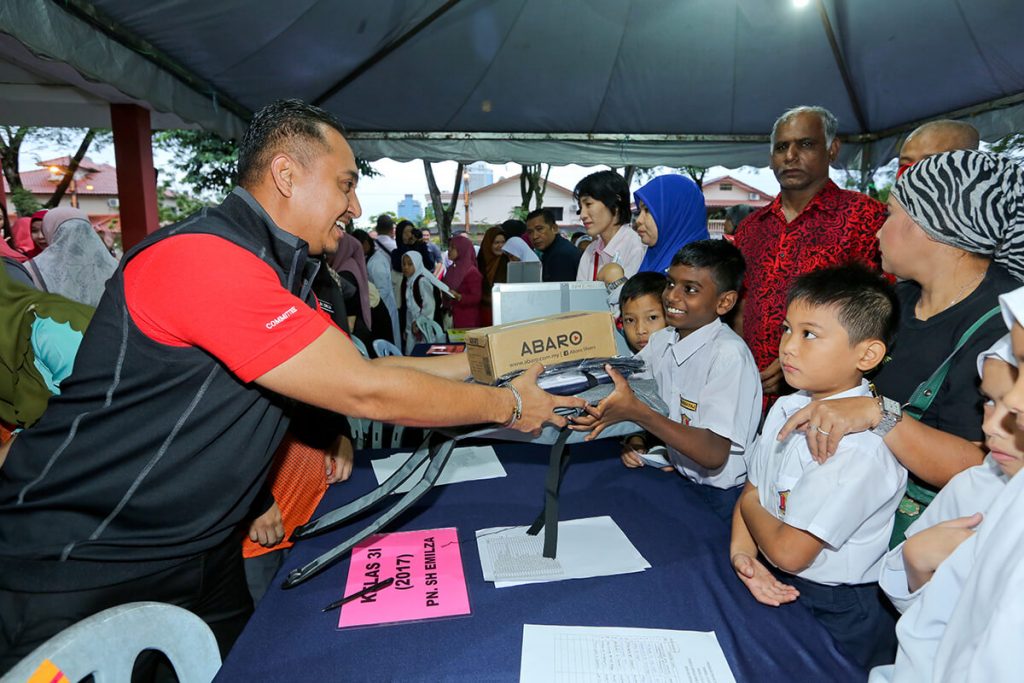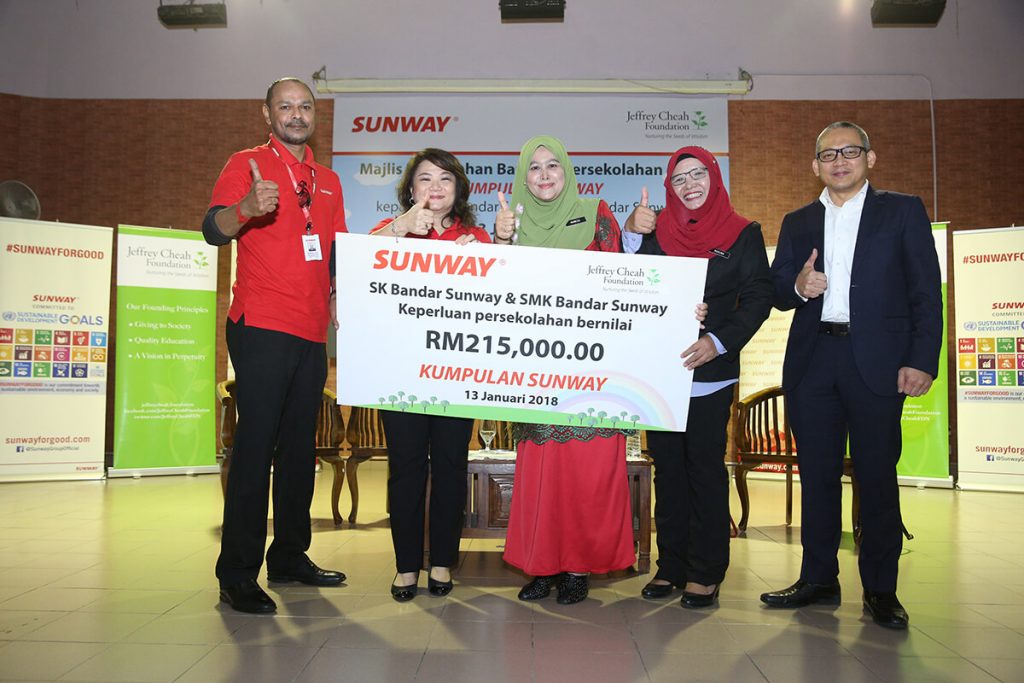 < Previous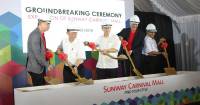 A Greater International Retail Experience
Next >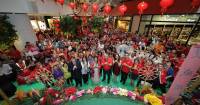 Groceries To Unite Families
This article first appeared in Berita Sunway Issue 62