The Recipe of Success
4
-min read
In January, Malaysia's National Pastry Team made history when it won first place at the World Pastry Cup 2019 (Coupe du Monde de la Patisserie) in Lyon, France.

Led by Patrick Siau, head chef and teaching fellow at Sunway University's School of Hospitality, the team – comprising Tan Wei Loon, Otto Tay and Loi Ming Ai – beat teams from Japan, Italy and 18 other countries.
We spoke to award-winning pastry chef Patrick Siau to find out what makes him tick. This interview has been edited and condensed for clarity.
What led you to join the culinary world, and to specialise in French pastries?
Upon graduating in hotel management, I worked in various hotels as a chef and represented Malaysia in cooking competitions. I previously won a three-week trip to France, where I met my sifu, Jean Francois Arnaud, who is a MOF (L'un des Meilleurs Ouvriers de France) – 'one of the best craftsmen in France.' I spent a week at his workplace and he challenged me to be a pastry chef since I had already represented Malaysia in cooking competitions. When I came back, I began learning pastry on my own.
What does it take to be an award-winning pastry chef? 
Taking part in competitions is the first step. You have to continue to improve and always stay humble. Don't carry yesterday's successes with you.
What would your advice be for those who are keen to pursue culinary arts as a profession? 
You have to differentiate between a career and a hobby. A lot of parents tell me their child likes to cook. 'Like' doesn't help you in a career because it can turn into 'dislike'. I always advise SPM leavers to work in this line first before their SPM results are out before deciding whether this is a course they want to pursue. Gordon Ramsay is so successful but not many ask him about the many years of hard work spent 'hiding' in the kitchen.
You're a chef and educator in the field of culinary arts in Malaysia. What is the biggest hurdle for students in this field to achieve success? 
They don't concentrate. I have students who don't take notes – they would print the recipe for class and just leave it in the kitchen after class. I always tell my students that they just have to put in a little more effort to be better than most, because others are happy not doing anything. If everyone goes back on time and you are the only student who stays back half an hour after class, of course I will teach you more things!
Secondly, the average salary of the industry. Most often than not, it will not be enough to sustain their lifestyle, so students will choose not to work in this line in the future.
Malaysia has award-winning pastry chefs but the market for French-style pastries is small locally. This may mean more chefs may seek greener pastures abroad. How can Malaysia resolve this situation?
The root of the problem is that we don't appreciate ingredients. In developed countries like France, they respect the ingredients so they want to perfect their dishes. In Southeast Asia, we don't have that culture. The level of understanding about ingredients is not there. Six out of 10 people you ask will not be able to differentiate between different types of chocolate.
What will it take to elevate the standard of culinary arts in Malaysia?
We should involve more food elements in our education system at the primary and secondary school levels. Every time I conduct talks or workshops with secondary students, I like to organise chocolate culinary workshops. I don't teach them how to make chocolate but I teach them how to taste – how to differentiate good chocolate from basic chocolate. You start with the basics. Teach them how to appreciate food and ingredients, and then the level [of culinary arts] will go up.
What are your plans now that you have won this competition?
I will remain with the school as I have built the culinary component here in the School of Hospitality. My World Pastry Cup experience has always been with Sunway – I represented Malaysia first in 2011 and now as team coach.
Related story: Chef Patrick Siau appointed as the Malaysia National Pastry Team Coach
Sunway has given me a lot and Sunway's philosophy is that we need to give back what we have [benefited]. That's why we are now working closely with the Education Ministry, to help government-owned community colleges close the gap between private and public higher education. Another way we can give back to society is by doing community work. Our degree students get involved by conducting cooking classes at SMK St Mary in Kuala Lumpur.
What are your plans for the culinary school this year?
We are proposing to build a lab to do R&D. External chefs can conduct training there and companies can rent it for R&D. I also want to organise a Christmas cake event for hotels to showcase their Christmas cakes. This one way to level up the industry.
Cultivating young culinary talent
Inspired by the Malaysia National Pastry Team's victory at the World Pastry Cup, Sunway University recently launched the Sunway University Young Chef Scholarship worth RM150,000.
< Previous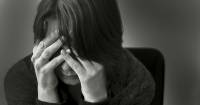 Five Mental Health Myths You Need to Stop Believing
Next >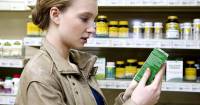 Five Supplements to Boost Your Overall Well-Being
This article first appeared in Berita Sunway Issue 65