From Idea to Impact
6
-min read
In conjunction with the United Nations World Creativity & Innovation Day, Sunway leaders share about how they foster innovation at work and why creative thinking is crucial for sustainability.
Creating new value for healthcare
From walkabouts with his management team at the new Sunway Medical Centre towers, to visiting the Fertility Centre and TCM Centre in Kuching, no two days are alike for Dr. Khoo Chow Huat – Sunway Healthcare Group's managing director of hospital and healthcare operations.
However, one thing remains constant – Khoo's resolve to apply creativity to ensure Sunway Healthcare remains at the forefront of healthcare in Malaysia and the region.
For Khoo, creativity means adapting something to the local context to offer a new service to patients or enhancing the inpatient experience. The introduction of Malaysia's first private Children's A&E (Accident and Emergency) Department at Tower D of Sunway Medical Centre is one such example.
Creativity is also essential to reach all communities with the right type of care and address gaps in access to healthcare, in line with United Nations' Sustainable Development Goal (UN-SDG) 3, ensuring health and well-being of all, he said.
In a bid to prevent non-communicable diseases (NCDs) such as hypertension and diabetes, Sunway Healthcare will be introducing a remote monitoring service for senior citizens to accurately measure vital signs, while care coaches to help at-risk individuals better manage their health.
"Creativity is about doing things differently in order to solve a problem or create new value. It can be an idea that has never been tried before or it may just be connecting the dots in a different way to produce something that works better," said Khoo.
Daring to be different
Boasting a unique approach to education with tuition-free, peer-to-peer and project-based learning without teachers, French-based coding school 42 Kuala Lumpur in Sunway City Kuala Lumpur defies convention in education.
"Creativity is the key to unlocking boundless potential. It is about daring to take a different path and not settling for the norm. Creativity and innovation are fundamental to our work at 42 Malaysia, as we constantly strive to challenge the conventional education model and turn ideas into reality," said Jeff Sandhu, chief operating officer of 42 Kuala Lumpur.
Besides being open to testing different strategies, Jeff also encourages his teammates to learn from failure, celebrates their achievements and empowers them to share their outcomes to drive a sense of accomplishment – which further inspires creativity.
42 Kuala Lumpur's workspace is designed to promote collaboration and inclusivity, with an open layout, a shared common area, and a collaborative whiteboard where tasks and ideas are displayed for anyone to freely contribute new ideas or strategies.
"We are deeply committed to supporting the UN-SDGs. Our education approach prepares [42 Kuala Lumpur's] cadets to be agents of change in their communities and beyond. By empowering students with the technical and interpersonal skills they need to succeed, we are helping to create a more equal, inclusive and sustainable world for all," he said.
Disrupting the status quo
Professor Dato' Elizabeth Lee does not perceive herself creative in the artistic sense.
However, as the Group CEO of Sunway Education Group (SEG), she is frequently sought out by colleagues and students for her advice and ideas. This is testament to her creative thinking and passion for exploring alternative ideas.
"Creativity celebrates the creation of new things, from ideas, influences, and art technologies to theories. I believe in always seeking solutions out of the box, and to challenge the thinking of everyone beyond the obvious. I like to imagine, and then ask, 'Why not?'" she said.
For Lee, creativity in education is necessary to achieve the UN-SDGs because "it acts as the catalyst to take risks, explore the unknown, and to disrupt the status quo".
"The late Sir Ken Robinson once said that the key to educational transformation is not to standardise education, but to personalise it, to build on achievement, to discover the individual talents of each child, and to put students in an environment where they would want to learn and naturally discover their true passions," she said.
Lee aims to do likewise at SEG.
"At Sunway, our curriculum is benchmarked on global standards, and we have incorporated the UN-SDGs and planetary health so that our academics are reminded to spark out-of-the-box thinking amongst our students to shift from 'sages on the stage' to 'guides by their sides'," she said.
Nurturing the creative ecosystem
With the creative economy as one of the world's fastest-growing sectors, it begs the question – what does it take to foster creativity?
"Creativity thrives in an atmosphere of curiosity, exploration, and play, where people feel free to take risks, try new things, experiment, make mistakes and learn from them," said head of ventures at Sunway Innovation Labs Dr. Melissa Foo.
Sunway iLabs fosters a supportive ecosystem for creativity by empowering early-stage startups and later-stage scale-ups to become globally successful companies through venture building via a structured startup accelerator programme.
From fostering an environment that encourages experimentation and learning, to developing education and training programmes for careers in the creative and cultural fields, Sunway iLabs is investing in innovation and entrepreneurship that benefits not only the creative economy, but all industries, Foo said.
"Achieving the UN-SDGs requires innovative and creative inter-disciplinary approaches to address complex and interrelated social and environmental challenges, many of which have been present for a long time with no effective solution. New creative solutions need to be identified and developed to solve these challenges, which requires creative thinking," she said.
Investing in sustainability
As founder of BorderPass, a multiple award-winning identity and travel technology startup, Faisal Ariff knows a thing or two about creativity and innovation.
"Creativity is originality. It is the ability to connect different ideas and concepts together in a novel way to solve problems," said Faisal, who is currently the chief strategy officer of Sunway's transformation office and formerly, the director of Sunway Group's digital and strategic investments (DSI) arm.
DSI is Sunway's corporate venture arm that drives the conglomerate's participation in the new digital economy and explores scalable technology-related start-ups through external venture capital investments or internal venture building.
When it comes to investments, being creative means adopting a flexible approach – being receptive to various asset classes and investment strategies, said Faisal.
"In the investment industry, people tend to overspecialise very early on. Starting as an analyst, you tend to be pigeonholed into either covering a particular sector like banking, property or palm oil, or a type of investing – private equity, public equity or fixed income. Unfortunately, the applicability of your knowledge is not evergreen as economic conditions change," said Faisal, drawing from his background in investment management.
With Sunway City Kuala Lumpur's Living Laboratory ecosystem, Sunway has the advantage of investing in new start-ups and technologies that may be experimental in nature or may only yield returns in the long-term.
"We are doing a bunch of things. We are thinking about the planet and other non-financial metrics. We are pioneers when it comes to ESG disclosures in our annual report – we quantify things in terms of our carbon footprint. A lot of companies do not do that but I think it has caught on now. Sunway is at the forefront of innovation," he said.
< Previous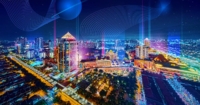 What Is Deep Tech?
Next >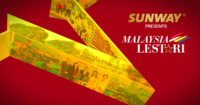 Malaysia Lestariku
This article first appeared in Berita Sunway Issue 78