Doing Our Part for the Planet, People, and the Greater Good
8
-min read
Sunway Berhad, Sunway Construction and Sunway REIT retain a firm stake in the FTSE4Good Bursa Malaysia Index this year, demonstrating Environmental, Social and Governance (ESG) best practices.
Being one of the largest conglomerates in Malaysia, Sunway has always sought to grow shareholder value meaningfully and responsibly by harnessing environmentally sustainable technology, strengthening good governance and pursuing growth areas that leverage our collective strengths.
With a presence in more than 50 locations primarily in the Asia region, our commitment to strong Economic, Environment and Social practices has enabled us to retain a firm stake in the FTSE4Good Bursa Malaysia Index this year.
Going green for the planet
From the energy and resources we consume to the waste we generate, Sunway has always been committed to minimising the environmental impact of our operations. Our unique "Build, Own, Operate" business model allows us to manage our entire development processes in an environmentally responsible and resource-efficient manner.
Energy consumption is a main contributor of carbon emissions. In our move towards decarbonisation, we have introduced energy efficient retrofits across all Sunway business units such as LED light replacement, chiller plant optimisation, increasing the usage of solar energy and more. The implementation has helped reduce 40,131 tonnes of carbon emissions, save 71,036 MWh and deflect 40,131 tonnes of carbon emissions in 2019.
The water treatment plant at Sunway South Quay is one of our numerous green initiatives to turn Sunway City Kuala Lumpur into a self-sustaining township and to reduce water wastage. We have installed rainwater-harvesting tanks in several of our properties as part of our water recycling strategy. The rainwater collected, which totals up to 16,718,000 litres 2019, is used for landscape watering and cleaning purposes.
At Sunway Lagoon, its lake provides water for the park's landscape, and rainwater harvesting is practised to clean and water selected areas of the theme park – demonstrating responsible consumption and production and climate action, aligned with UNSDG 12 and 13.
Sunway Pyramid Mall, in collaboration with Sunway Resort Hotel launched the Food Compost. Plant. Reduce. (CPR) campaign to tackle the issue of food waste that is increasingly prevalent in Malaysia.
They invested in food composting machines that convert food waste into organic compost as soil conditioner for Sunway City Kuala Lumpur landscapes. These machines can process up to 500 litres of food waste every day, which adds up to 180,000 litres of food waste saved from landfills every year. As a result:
119 tonnes of food waste have been composted in 2019 alone – a huge leap from just 32 tonnes two years prior. This helps reduce the amount of food waste sent to landfills, which produces harmful emissions such as methane.
Surplus buffet food from Sunway Resort Hotel is donated to Kechara Soup Kitchen to benefit the underprivileged communities and help reduce food waste to landfills.
Additionally, food waste from Menara Sunway is sent to a composting farm that grows composting worms and black soldier fly maggots to naturally break down food waste into compost.
The Banjaran Hotsprings Retreat has introduced farm-to-table concept with three organic farms cultivated to offer the retreat's guests fresh produce as dining options, with plans to compost food waste, where possible.
True to our believe that sustainable development is about developing responsibly without compromising the present for the future, The Banjaran Hotspring Retreat was built amidst 260-million-year old limestone hills, natural hotsprings and lush falls. This example of sustainable development underscored by preservation and conservation efforts has led the Retreat to clinch the Editor's Choice Awards: Malaysia's Outstanding Sustainable Resort 2020 at EdgeProp Malaysia's Best Managed and Sustainable Property Awards 2020.
Building partnerships for good governance
Our commitment to peace, justice and strong institutions is addressed through a series of codes, and policies, and is deeply ingrained in our organisation as a core value we uphold – integrity. Our Code of Conduct and Business Ethics provides an ethical framework to guide actions and behaviours of all our Directors and our employees, and promote transparency while at work.
We uphold the UN Global Compact 10 Principles with respect to human rights, labour, environment and anti-corruption. These principles, along with Sunway's vision, mission, core values and policies govern how we run our business and our role in the societies in which we operate.
We also recognise the International Labour Organisation's (ILO) eight fundamental conventions concerning freedom of association and the recognition of the right to collective bargaining, the elimination of forced labour, child labour and discrimination in the workplace. The commitment to these conventions are reflected in our Code of Conduct and Business Ethics and our Supplier Code of Conduct.
We are also in partnership with the United Nations, along with the world's most distinguished educational institutions and leading technology players, building a progressive and sustainable future, anchored by a system that carefully balances economic and social needs.
Ensuring employees' safety and social inclusion
Occupational safety of our employees is important to us. Our Quality, Environment, Safety and Health (QESH) Management System conforms to international standards and we are striving to do better. The property development and construction divisions, in collaboration with national agencies, have completed the pilot testing of the Occupational Safety and Health in Construction Management (OSHCIM) guidelines.
The aim is to have all business units attain international certifications for occupational health and safety standards by 2030. We are making good progress towards our target of 40 training hours of per year for each employee.
We have also actively promoted social inclusion through our development design to allow disabled and child-friendly facilities.
Commitment to ESG practices towards a sustainable future
Our unwavering commitment to ESG has retained our standing in FTSE4Good Bursa Malaysia Index, which measures the performance of the top 200 Malaysian stocks in the FTSE Bursa Malaysia Emas Index demonstrating strong ESG practices.
This certification by UK-based FTSE Russel is testament to our staunch commitment to sustainability, which also involves our engagement with the communities we serve through our #SunwayforGood CSR initiatives towards achieving the UNSDG.
#SunwayforGood
#SunwayforGood was incepted with three key focus areas in mind, namely Education, Healthcare and Community Enrichment projects. The CSR initiative encapsulates our sustainability and social responsibility efforts in creating positive and far-reaching impacts for the communities we serve, while cultivating the spirit of volunteerism amongst our employees and making a difference in the lives of others.
Through our #SunwayforGood Education initiative, our focus is on giving a hand up instead of a hand out by teaching the underprivileged community skills, or providing training and opportunities to enable them to work independently towards a better life.
Sunway has adopted eight schools nationwide and donated more than RM30 million towards building, restoring, and upgrading the learning facilities of the schools, benefitting more than 30,000 students over the years. Some of the programmes include Back-to-School Programme, Sunway SILK Programme, Reading Enhances and Develops (READ) Programme, Sunway Oxbridge Essay Competition, and Teach for Malaysia.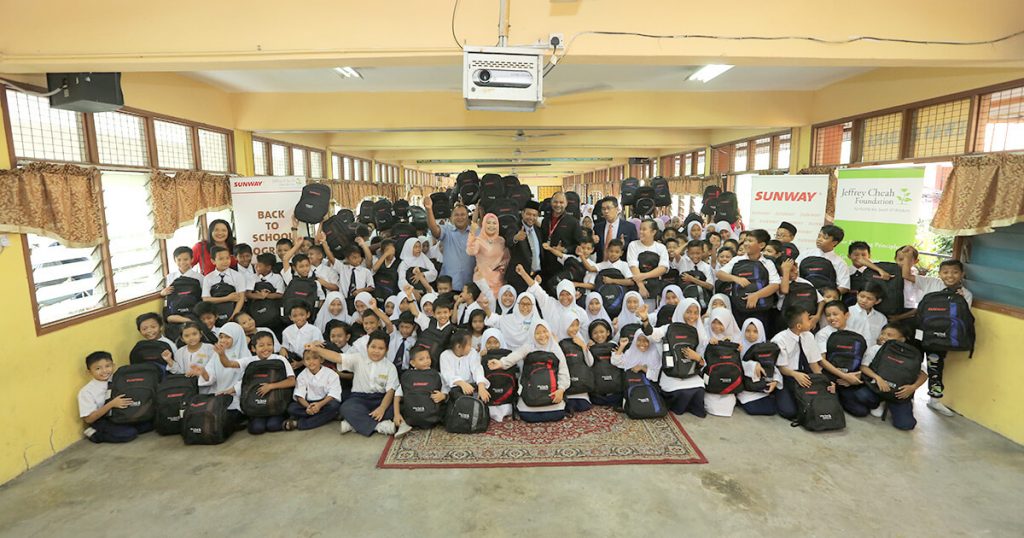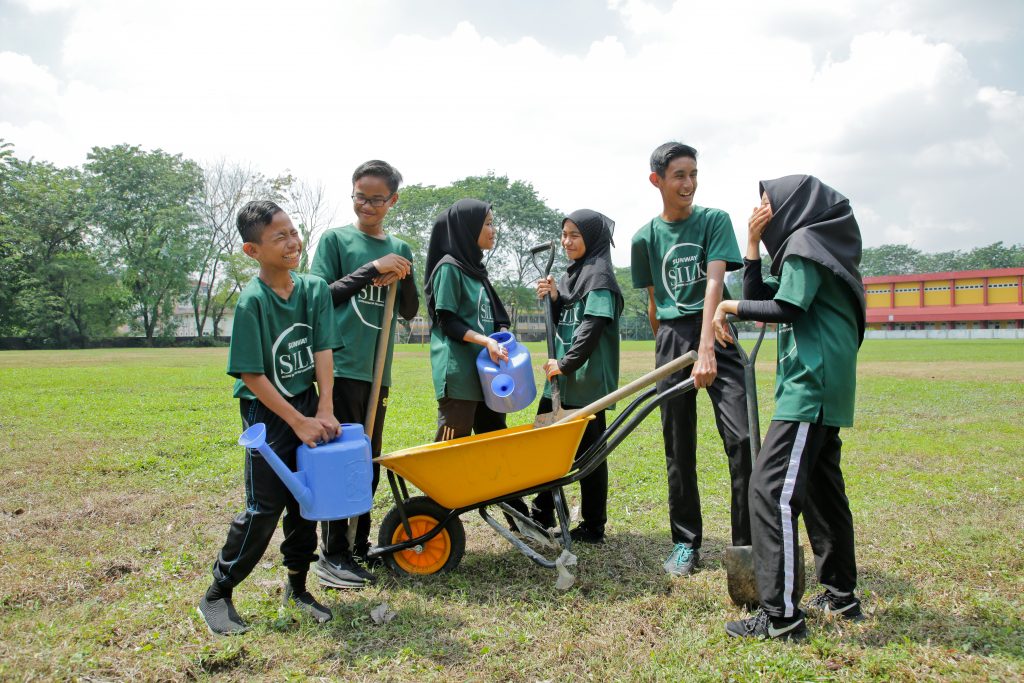 "I like to see young minds being educated. Education brings out the best in young people. That is why I am so passionate in giving to society through education."

Sunway Group Founder and Chairman Tan Sri Sir Dr. Jeffrey Cheah KBE AO
On higher education level, in 1987, Jeffrey Cheah Foundation – first established as the Sunway Education Trust Fund, has awarded more than RM538 million in scholarships (as of 2020) to thousands of deserving students to take the pivotal step in transforming their lives for the better in various fields of study.
Additionally, Jeffrey Sachs Center on Sustainable Development at Sunway University is working closely with Hong Leong Bank to develop and roll-out a robust ESG training module for its relationship and credit risk managers. The module will align with the bank's ESG frameworks that incorporate Bank Negara Malaysia's direction in the greening of business activities as well as transition towards a low carbon and climate resilient economy.
Pledging our support for the UNSDG 3: Good Health and Well-Being, Sunway proactively seeks to support the nation's agenda in raising healthcare standards in Malaysia through reaching out and educating the community on health issues and the importance of healthcare.
Sunway's flagship hospitals, Sunway Medical Centre in Sunway City Kuala Lumpur and Sunway Medical Centre Velocity, regularly organise free health workshops and screenings, public forums and medical symposia, and health screening roadshows to heighten public awareness on the importance of healthcare.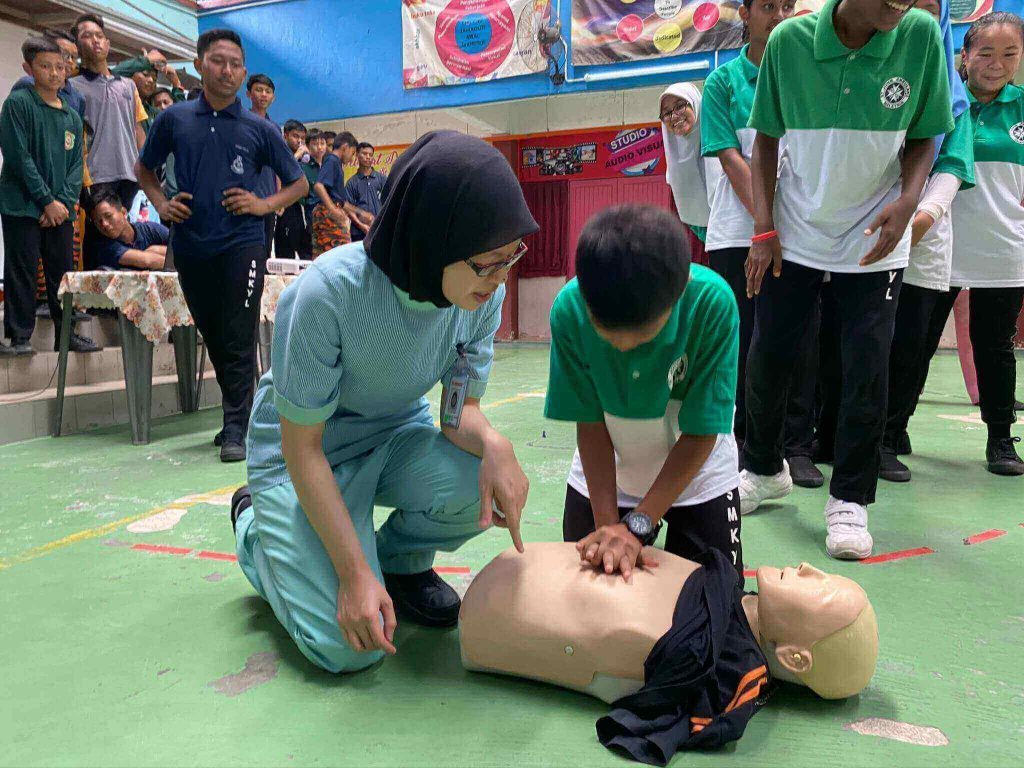 Through our #SunwayforGood initiatives, we also work in partnership with numerous NGOs to ensure equitable and essential health services for all.
Jeffrey Cheah Biomedical Centre in the UK, which houses the Cambridge Institute of Therapeutic Immunology and Infectious Disease (CITIID), the Wellcome-MRC Stem Cell Institute and the Milner Therapeutics Institute is leading the University of Cambridge's response against the Coronavirus (COVID-19) pandemic, allowing collaboration between scientists and clinicians to transform pioneering research into effective therapies.
We place the community at the forefront of our development via a broad range of community projects under #SunwayforGood Community Enrichment umbrella to assist the underprivileged and the B40 community.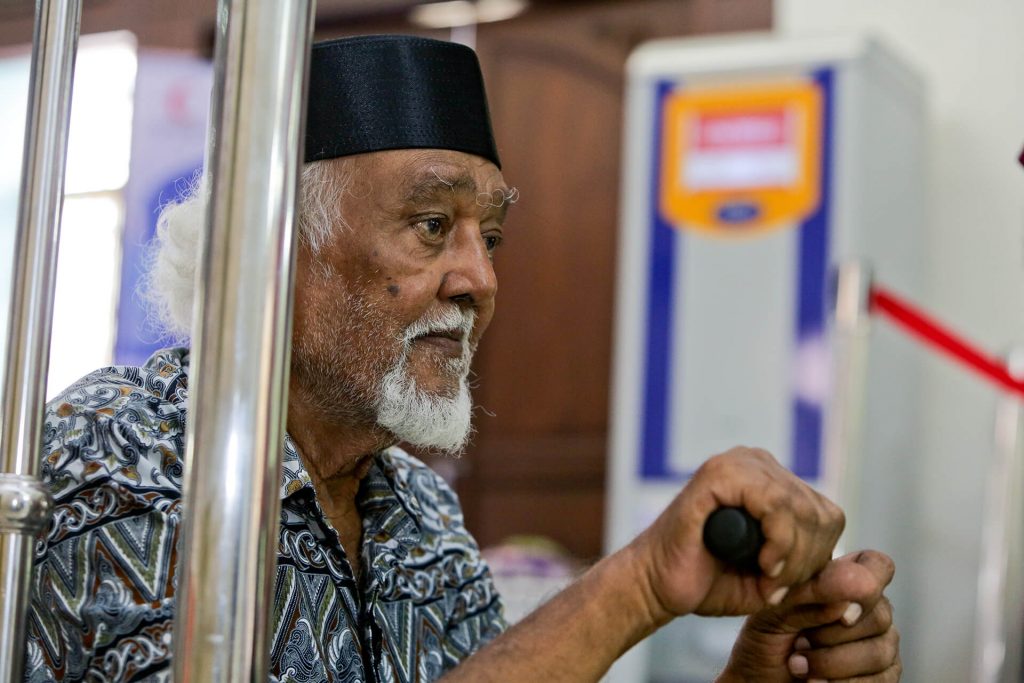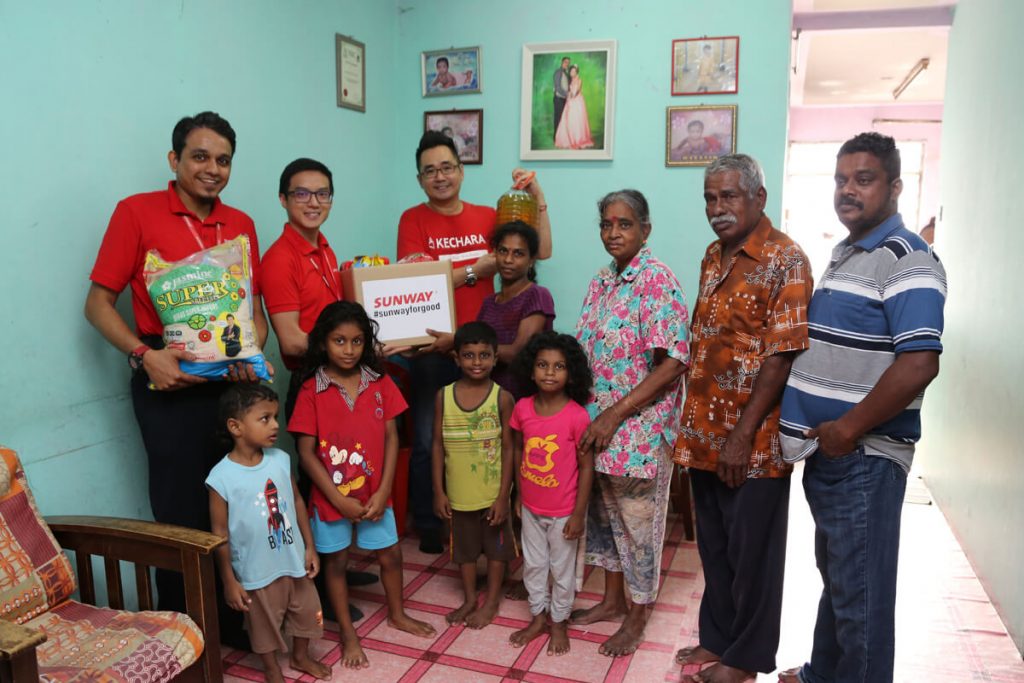 Since its inception, we have supported and initiated societal development programmes to deliver sustainable growth for thriving communities. Amongst the recent initiatives include Sunway being the first Malaysian corporation to install 'ATM Beras' to aid the needy, and #SunwayforGood Fund swiftly set up in collaboration with Jeffrey Cheah Foundation to aid our healthcare colleagues and those in essential services across the group as well as the most vulnerable communities in the vicinity of Sunway townships nationwide.  
Since 2015, Sunway has contributed more than RM11.51 million to aid underserved communities in the B40 group, people with disabilities, youth, women, children and senior citizens to address food insecurity in Malaysia, and benefitting over 435,000 individuals in our communities with a target to hit one million by 2030.
As far as we are concerned, sustainability is an ongoing process, and this is only the beginning.
< Previous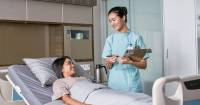 Sunway Medical Centre Nursing Scholarship 2020 is Now Open
Next >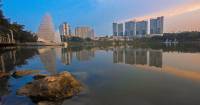 Wat-er Time to be Alive!