From Part-Time Waitress to Front Office Manager – My Life-Changing Career at Sunway
6
-min read
This is the story of Shanta Vijiasundram, Sunway Pyramid Hotel's long-tenured front office manager.

From a part-time waitress trying to make ends meet, to providing a comfortable life for her family, Shanta shares her appreciation of Sunway transforming her life – both personally and professionally – and how Sunway has and is still empowering her growth throughout her 20-year journey with the Group.
Everyone loves an inspirational – of a person who has risen above the tide, against all odds, and to finally emerge on the other side better, stronger and happier than ever.
This is the story of Shanta Vijiasundram, currently a front office manager at Sunway Pyramid Hotel.
For 20 years, Shanta has dedicated her time and effort to Sunway.  Her journey started while she was still in high school – where she to take up a part-time job to make ends meet for her family after a tragic loss.
How it All Began
"I lost my father when I was 14-years old. Though my mother had just started working in a factory as an operator, it was not enough to support a family of four. I wanted to help – hence I took a part-time waitressing job to support the financial burdens of my mother," as Shanta starts her story.
Even after completing high school, Shanta worked every afternoon at Avanti Ristorante (famed for its Italian cuisine in the 90s) at Sunway Resort Hotel & Spa (now known as Sunway Resort Hotel).
Shanta's hard work helped cover the educational expenditures of her younger siblings, as well as her own, which was an extreme boost for her family.
Post-SPM however, she dabbled in different industries. But yet, Shanta could not shake off the feeling that the hospitality industry was her true calling.
"After my SPM examination, I had chosen a different career path. However, after a year, I felt a passion towards the hospitality and hotel industry, hence I returned to Sunway Resort Hotel & Spa, continuing to work as a waitress at Avanti,"
From a part-time waitress, she worked her way up to becoming a full-time staff at the restaurant. She eventually made the switch to Sunway Hospitality, which kicked off a journey that would change her life in ways that she could never imagine.
The Highs
Recognising her dedication and drive, Sunway saw an opportunity to help Shanta and further her education, giving her a hand up – both in her career and in life.
"My financial background did not allow me to complete my studies as at a young age, I had to fend for my family. However, Sunway saw the potential in me and sent me for a Diploma in Hotel Management. This was immense as it allowed me to advance my career in the hospitality industry," said Shanta.
Through her passion, determination, drive and now, credentials, Shanta has taken this golden opportunity firmly with both hands. This led to her steady climb up the ranks, attaining the front office manager position at Sunway Pyramid Hotel.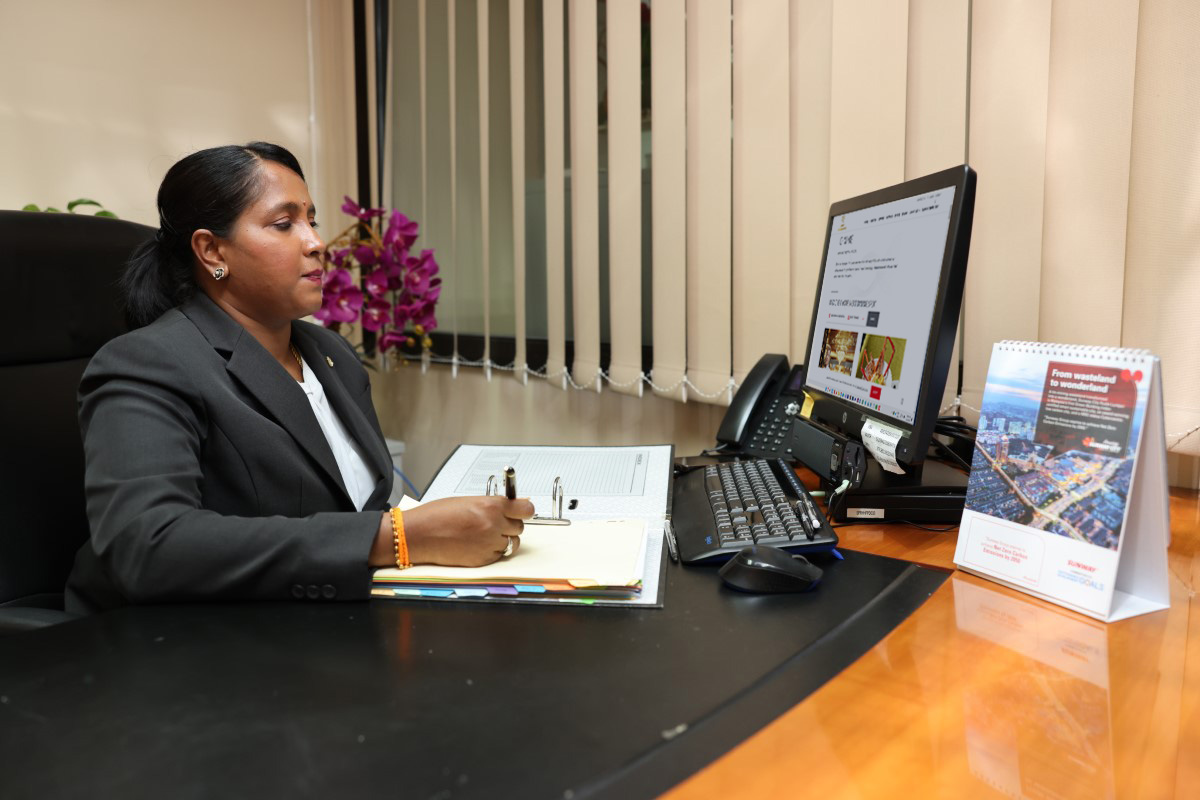 "I would like to express my sincere gratitude to Mr. Alex Castaldi, Sunway City Kuala Lumpur Hotels senior general manager; Mr. Colin Yeoh, Sunway City Kuala Lumpur Hotels hotel manager; Dato' K.L. Tan, senior managing director of Sunway Group; and of course, to our founder and chairman, Tan Sri Sir Jeffrey Cheah; and to all the leaders who were here at Sunway and gave me the opportunity to enhance my career with the Group," shared Shanta.
The Lows
The hospitality landscape was one of the worst-hit industries during the pandemic. Border restrictions, a near total lockdown on the tourism sector, the ever-constant fear of the virus lurking about – it was a tough time.
"Working during the pandemic and serving guests were real challenges that we experienced together as hospitality staff – having to work around the new SOPs set by the government, and not to mention catching the virus a looming fear in our minds. But, by working and being there for one another, we managed to get through it and to serve our guests the best we can," said Shanta.
Balancing the financial situation of our hotels during such an unprecedented time was also more crucial than ever. As with any hotel business, the pandemic had adversely impacted room occupancy levels and caused as sharp drop in revenue.  It was worrying for hotel employees when news of layoffs and pay cuts were heard across the industry, and even more so when news surfaced that hotels were being permanently closed.
But not in Sunway. It is in our DNA to take care of our people and to ensure their livelihoods are not compromised, owing to our sustainability strategy and adaptability that allows us to weather the pandemic storm well. This allowed us to fulfil our commitment to paying dividends to its shareholders, and most importantly, to ensure that the bread and butter of our staff were unaffected during the pandemic.
"Every day, I prayed that there will be no layoffs or salary cuts because each of us has commitments and family. Hence, I thank Sunway because there were no salary cuts nor furloughs during the pandemic, which had allowed us to continue to work with peace of mind," said a relieved Shanta.
Looking Back
Having achieved 20 excellent years at Sunway, Shanta has experienced a wide range of transformations as part of the Sunway family – from starting off at Sunway's sole flagship hotel, Sunway Resort Hotel to the inception of Sunway Pyramid Hotel and Sunway Lagoon Hotel, Shanta has seen how Sunway and its hospitality arm has grown from strength to strength over the decades, leading up to our 50th anniversary in 2024.
As such, there is bound to be a memory or two to look back on – whether bittersweet or fondly.
"I appreciate Sunway as it has always been fair in giving opportunities to those who need it, and to not allow race or gender be an obstacle for our careers. Sunway truly walks the talk in its three core values of integrity, humility and excellence," said Shanta.
Lifting the curtain behind memory lane, Shanta shares some of her finest moments at Sunway.
"My fondest moment at Sunway was the day I was promoted to manager. I felt like I had accomplished my dream which I held on to since my first day working here," said Shanta proudly.
Shanta says that – and with no hyperbole whatsoever – everything in her life has changed for the better over the last 20 years, dating back to her time serving customers at Avanti. From being a provider during her teenage years, to achieving her tertiary education and climbing up the ranks and now, being able to provide a comfortable and joyful life for her own family.
If there's one thing to take away from this story, we will leave you with a quote by Shanta.
"Be ready to take on new challenges and push yourself further; never give up or compromise on your objectives and dreams, no matter the circumstances. Remember to have a purpose in your life so that you may reach your goals; if you have the right attitude with a noble purpose, you will succeed," said Shanta.
< Previous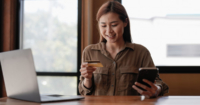 Are You Financially Savvy Enough to Achieve Financial Freedom?
Next >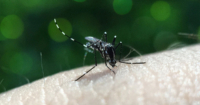 Beating the Buzz: Fighting Dengue this Season