Get Paid Faster and Keep Your Business Going Amid COVID-19
2
-min read
Did you know you can factor your invoices to get immediate cash?

With Sunway Credit, Sunway suppliers can now get paid faster and collect cash when you need it.
As the economy continues to reel from the COVID-19 pandemic, movement control order (MCO), and disruption in the supply chain, many businesses are feeling the burn and are struggling to stay afloat. Some are even on the brink of closing down.
In a bid to soothe the financial burdens suffered by these businesses and to reinvigorate the economic growth, the Prime Minister recently unveiled a special stimulus package worth RM10 billion for small and medium-sized enterprises (SMEs). While this supplemental stimulus is a welcome relief, it will likely be sufficient to only temporarily help cushion the pain.
Get your cash now with invoice factoring
One way to help your business drive through these difficult financial times is to factor your invoices.
Invoice factoring turns your unpaid invoices into a quick, safe source of cash without waiting for customers to pay. It helps speed up access to funds and incoming cash flow, as receiving payment for invoices can sometimes be a lengthy process. This option is ideal for businesses that need their cash before an invoice is due to finance their business operations.
So, what is invoice factoring?
Invoice factoring is a financial service in which a business sells its invoice to an invoice factoring company at a discount to collect their cash much sooner. With Sunway Credit, you can collect your cash within 2 business days from the invoice approval date.
How do I factor my invoices?
Factoring with Sunway Credit is simple. All you have to do is to open an account and then submit your invoice for factoring to collect your cash.
This facility is currently available for Sunway suppliers only.
For more information, visit Sunway Credit or Whatsapp us at +6019-248 2336, email Annie at annie@sunwaycredit.com or drop us a message here.
Terms and conditions apply.займ на карту без отказов мгновенно до 5 000 т.р срочносрочный займзайм на киви без проверок
< Previous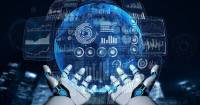 Transforming for a Better Future
Next >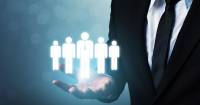 Decoding Digital Talent